Affordable Graphic Design: Unlocking Creativity Without Breaking the Bank
Are you a small business owner or a budding entrepreneur looking to establish your brand identity? In today's highly competitive market, having a strong visual presence is essential for success. Graphic design is vital in creating eye-catching logos, magnetic marketing materials, and engaging websites. However, professional graphic design services can be prohibitive for many businesses, especially those operating on a limited budget. But fear not! In this article, we'll explore the concept of affordable graphic design and uncover strategies to unlock creativity without breaking the bank.
Introduction
Graphic design is an art form that combines aesthetics, functionality, and communication to represent a brand visually. It encompasses various creative disciplines, including logo design, branding, typography, illustration, and web design. The ability to convey a brand's message effectively through visual elements is crucial in capturing the attention of potential customers and standing out from competitors.
While large corporations often have substantial budgets to invest in high-end design agencies, small businesses and startups face a different reality. Limited financial resources can make professional graphic design services seem out of reach, leaving entrepreneurs to rely on amateurish or generic visuals that fail to make a lasting impression. However, affordable graphic design options allow businesses of all sizes to access quality design solutions that align with their budgets.
In the following sections, we'll delve into the various strategies and resources to help you achieve affordable graphic design while maintaining the highest level of creativity and professionalism. Let's dive in!
The Benefits of Affordable Graphic Design
Before we delve into the strategies and resources, let's explore the benefits of opting for affordable graphic design solutions:
Cost-effectiveness
The most apparent advantage of affordable graphic design is its cost savings. By seeking more budget-friendly options, businesses can allocate their financial resources to other essential areas such as marketing, product development, or customer acquisition. Affordable graphic design allows companies to invest in quality visuals without compromising financial stability.
Creativity on a Budget
Affordable graphic design doesn't mean sacrificing creativity. Talented designers can create visually appealing and captivating designs, even with limited resources. By embracing cost-effective solutions, businesses can access a pool of skilled designers eager to showcase their talent at more affordable rates.
Customization and Brand Consistency
Effective branding requires consistency across all visual touchpoints. Affordable graphic design allows businesses to create custom designs that align with their brand identity. Companies can communicate their vision and values by working closely with designers, ensuring that the final designs reflect their unique identity.
Increased Competitiveness
In a crowded marketplace, it's crucial to differentiate yourself from competitors. Affordable graphic design enables businesses to enhance their visual presence, making them more competitive in their respective industries. With well-designed logos, marketing materials, and websites, companies can leave a lasting impression on their target audience, increasing brand recognition and customer loyalty.
Now that we understand the benefits let's explore the practical strategies and resources to help businesses access affordable graphic design without compromising quality.
Strategies for Affordable Graphic Design
Affordable graphic design doesn't mean settling for subpar results. With careful planning and a strategic approach, businesses can unlock creativity on a budget. Here are some strategies to consider:
Define Your Design Needs and Goals
Before embarking on the graphic design process, clearly defining your design needs and goals is essential. Take the time to assess what aspects of your visual identity require attention and prioritize them accordingly. By clearly understanding your objectives, you can effectively communicate your requirements to designers, minimizing the potential for revisions and unnecessary costs.
Research and Compare Designers and Agencies
When seeking affordable graphic design services, conducting thorough research and comparing different designers or agencies is crucial. Look for portfolios, testimonials, and reviews to assess the quality of their work and the level of professionalism they bring. Contact multiple designers and request quotes to ensure you get the best value.
Tap into Freelance Platforms
Freelance platforms have become a hub for talented designers seeking work opportunities. Platforms like Upwork, Fiverr, and 99designs offer access to a vast pool of designers with varying skill sets and price points. These platforms allow businesses to choose designers based on their budget and review their previous work to gauge their capabilities.
Collaborate with Design Students or Interns
Design students and interns often possess exceptional skills and a fresh perspective. Contact local design schools or universities to explore opportunities for collaboration. Many design students are eager to gain real-world experience and build their portfolios, making them a cost-effective and highly motivated resource for businesses needing affordable graphic design.
DIY with Design Tools and Templates
Technological advancements allow businesses to create professional-looking designs without extensive design skills. Numerous online tools and platforms offer drag-and-drop interfaces, customizable templates, and pre-designed elements that can be easily tailored to match your brand's aesthetic. Design tools like Canva, Crello, and Adobe Spark are popular for small businesses and startups looking to create designs on a budget.
Establish Long-Term Relationships
Building a long-term relationship with a designer or agency can provide considerable cost savings and brand consistency benefits. By establishing trust and understanding with a designer familiar with your brand, you can streamline the design process, resulting in faster turnaround times and reduced costs. Moreover, a long-term partnership allows designers to become more invested in your brand's success, leading to more personalized and tailored design solutions.
Resources for Affordable Graphic Design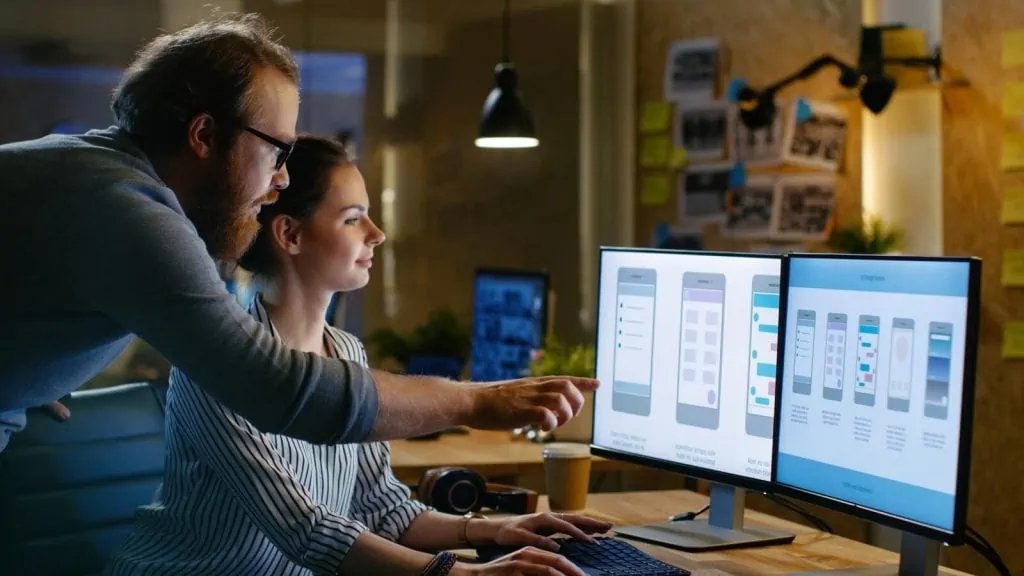 To support your journey toward affordable graphic design, here are some valuable resources to consider:
Free Design Resources
The internet is teeming with free design resources that can help businesses create professional-looking visuals at no cost. Websites like Freepik, Unsplash, and Pexels offer an extensive collection of high-quality stock photos, illustrations, icons, and vector graphics that can be used in your designs. Utilizing these resources intelligently can significantly enhance the visual appeal of your designs without incurring additional expenses.
Design Software Trials and Open-Source Alternatives
Expensive design software licenses can quickly eat into your budget. Instead, consider taking advantage of trial versions or free, open-source alternatives. Software like Adobe Creative Cloud offers trial periods, allowing businesses to test the software before committing to a subscription. Additionally, open-source software like GIMP and Inkscape provides powerful design capabilities without the associated costs.
Design Communities and Forums
Engaging with design communities and forums can be a valuable source of inspiration and knowledge-sharing. Websites like Behance, Dribbble, and Reddit's r/design_critiques allow designers to showcase their work, exchange ideas, and provide feedback. By participating in these communities, businesses can gain insights into design trends, discover new talent, and seek advice from experienced designers.
Case Studies: Affordable Graphic Design Success Stories
To illustrate the effectiveness of affordable graphic design strategies, let's explore a few case studies:
Little Sparrow Bakery
Little Sparrow Bakery, a small local bakery, wanted to revamp its branding and create a visually appealing logo and packaging design. With a limited budget, they opted to collaborate with a design student from a nearby university. The student, eager to gain real-world experience, created a stunning logo and packaging design that perfectly captured the bakery's charm. The affordable graphic design solution saved costs and elevated Little Sparrow Bakery's brand identity, leading to increased customer engagement and sales.
Thrifty Travel Agency
Thrifty Travel Agency, a startup specializing in budget-friendly travel options, needed a professional website to attract customers. Instead of hiring an expensive web design agency, they leveraged website builders like Wix and Squarespace, which provided affordable templates and intuitive customization options. With their creativity and strategic use of visuals, Thrifty Travel Agency created a visually stunning and user-friendly website that showcased their offerings and allowed customers to book trips seamlessly.
Bright Beginnings Preschool
Bright Beginnings Preschool, a newly established preschool, needed an eye-catching logo and branding materials to create a solid first impression. They turned to a freelance designer on Upwork, carefully selecting someone with experience producing designs for educational institutions. Through effective communication and collaboration, Bright Beginnings Preschool obtained a captivating logo and branding package that resonated with parents and conveyed the nurturing environment they provided.
These case studies highlight the effectiveness of affordable graphic design strategies and how they can lead to remarkable outcomes for businesses of all sizes.
Conclusion
Affordable graphic design is not a compromise; it's an opportunity to unlock creativity and establish a solid visual identity without stretching your budget to the limit. You can access quality graphic design solutions that align with your budget by defining your design needs, researching designers and agencies, exploring cost-effective resources, and embracing DIY tools.
Remember, affordable graphic design means something other than settling for subpar results. With careful planning, collaboration, and the right resources, you can create visually captivating designs that resonate with your target audience and set your brand apart. So don't let budget constraints hold you back—unlock the power of affordable graphic design and unleash your brand's full potential!