How to Find the Best Graphic Design Company for Your Business
Graphic design is not a straightforward thing. It's no easy task to choose a good graphic design company.
Your graphic design should serve as the face of your business—creating brand identity and visual communication for your company. It's what makes your business unique and distinct. It's how you get noticed.
Whether it's your logo, website, business cards, or anything else, graphic design is one of the most critical factors in helping your company stand out. It's also a relatively inexpensive and effective way to improve your business's look and feel. After all, if you spent as much time worrying about the details of your website as you do your logo, your company would never get off the ground. So, what's your best shot at hiring the best graphic design company for your business?
Finding graphic designers is a lot like dating—you want to be sure you're not just settling on the first person you meet.
Set Up a Budget for Design
So, if you have a business but don't know where to start, it might be time to think about hiring a graphic design company to help you with your branding and promotional materials. Graphic design has changed dramatically since the first dot-com boom in the 1990s and early 2000s. Now, digital technologies, trends, and social media have influenced everything from how we interact to how we look at advertising. With so many options available, choosing the right one can be confusing.
What do I want from a graphic design company?
To find the best agency for you, it's essential to define what you want from your agency. For example, if you want a custom logo or a business card design, you should know what you want before going to an agency. What kind of services do you expect? Do you need a logo, business cards, flyers, posters, etc.? Your company's identity (logo, stationery, website)? Are you looking for a brochure, a print ad, a banner, etc.? What colors do you like? Do you have a brand style in mind?
Do you need marketing collateral?
Marketing collateral is usually divided into two types: static and interactive. Static collateral includes logos, business cards, letterheads, and catalogues. Interactive collateral includes websites, brochures, social media, and advertisements. It's essential to define your needs so you can get the correct type of marketing collateral.
How do you define quality?
The last thing you want to do is spend thousands of dollars on an agency to get a product that doesn't look good. Understanding what you're looking for is crucial before you start shopping around. You may also want to get a portfolio of work from the agency to ensure you get exactly what you're looking for.
What are the costs of design?
It's essential to understand the cost of design and graphic design. Many companies use a flat rate design fee, while others use hourly rates. Knowing what you're getting into before signing on the dotted line is essential. Some companies will give you a list of expenses that they'll cover, while others may charge you a flat fee.
What is a designer's role?
In addition to ensuring that you're getting the right price, you also need to be sure that you're getting the right service. Many designers are freelance and self-employed. When you hire a designer, you're hiring them to help you create something. You'll need to be specific about your goals and your budget, and you'll need to outline how you want the project to look. Once you do that, you can upload your files or send a link to the designer and watch the magic happen.
Interview Several Designers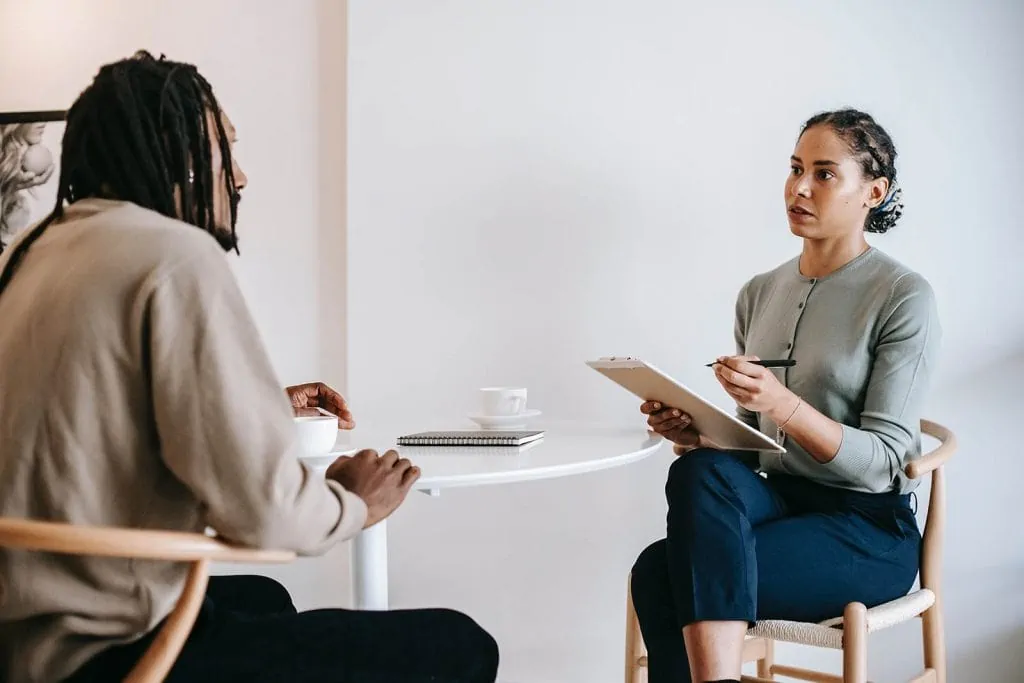 There is no substitute for expertise, but many low-quality companies will try to attract clients by offering discounts, giving you an 'unlimited quote,' or even promising to have you on board immediately. It would be best if you were careful to find a design company that you can trust.
You should research each company that you wish to use before interviewing them. What are they doing now? How successful have they been in the past? How much work have they done for other companies? How long have they been around? Can you ask the owner/manager about these questions? If you have any doubts about a particular company, ask them to demonstrate their experience. For example, some companies will do an online portfolio review for free, so make sure you don't waste your money on this service if the company is not reliable.
If you want an example:
Try to arrange a meeting with the company you are considering working with.
Don't pay for this initial meeting unless you are comfortable with the company.
At the end of the meeting, note how they communicate with you and whether they say they will do anything for you.
Don't forget to ask what you can expect from them in the future.
If they promise you a job, be clear about what they can do for you and what you need to do for them. Be honest about the work that you will do, your time available and your budget. Make sure they understand how you want to be treated and how you want to be paid.
Find the Right Fit
A Graphic Design Company is essential for every business to gain an edge over others. You must find a graphic design company that meets your needs in terms of work quality, experience, budget, etc. This article contains helpful tips to help you find the perfect graphic design company.
You should always hire a designer who can work on your project. This means they should have a portfolio of their previous work, and you can check their experience. You can also check their skills by asking them if they have experience in the type of design you are planning to make. In addition, it's good to ask them if they can finish the project in a reasonable time.
Another critical thing to consider is the cost. Please don't go for cheap solutions, because they may end up doing a bad job that will cost you much money. On the other hand, if you choose a company that charges a high price, you will pay a bit more, but they will do a great job.
As far as customer service goes, some companies offer free consultations. These companies can help you understand what type of graphic design you need and what kind of service you require. They will even provide a sample or two of their work so that you can check whether or not they can do the job.
You can also ask them if they have a contract for your projects. This way, you don't need to worry about paying extra fees if you decide to cancel your project later.
Check the reviews of the company you plan to hire.
There are many companies out there that offer free services. You can find a list of cheap graphic design companies on sites like Fiverr. In addition, it's always best to read the reviews and check out the portfolios of the companies you find.
To find a good graphic design company, you must communicate clearly with them. The last thing you want is to find a company that doesn't know what they're doing. You'll also need to make sure that the company will be flexible and able to meet your deadlines.
Ultimately, choosing a company that offers a guarantee is always better. In case you need to change anything you like, you can always give them a call. They will help you figure out the problem and fix it.
The bottom line is to hire a graphic design company with much experience in graphic design that can work within your budget.
Evaluate the Designer's Work
There are so many Graphic Designers around, but how do you know if they are good? How do you evaluate them and choose the right one for your project? Let's find out more about how you can evaluate a graphic designer's work and which methods you should use.
Designing an effective logo is challenging.
It would be best if you had a lot of skills and experience to design an outstanding logo. But not everyone has the skills or the experience to create a great logo. However, there are certain things you can evaluate when it comes to evaluating a graphic designer's work.
You should first consider what type of graphic designer you are hiring. Are you looking for a simple logo design or a complete branding campaign? What is the budget you have for the project? What is the deadline for the project? These are essential questions for the graphic designer when hiring them for your project.
When you hire a graphic designer, ask them to send you samples of their work. Make sure they give you suitable examples and that they are representative of their work. You don't want to get caught up with something that isn't representative of their work.
The next thing you should do is look at the portfolio of the graphic designer. It is essential to see what kind of work the graphic designer does and their style. It would help if you also tried to get a feel for their personality and attitude. Are they professional and attentive? How do you feel talking to them?
Also, try to understand the project's pricing and whether it is fair. You might want to negotiate your prices depending on how much work you have done. Make sure that you are comfortable with the price you have agreed upon. Don't forget to ask about the payment terms.
Finally, ensure that the graphic designer is available and available during the project. It is crucial to have communication throughout the project. You should also ensure that you get feedback from the graphic designer regarding your ideas and suggestions. This will ensure that the final product meets your expectations.
Communicate With the Designer
To make the whole process easier, it's crucial to have a great team that will help you communicate. Below is a list of tips on how you can communicate effectively with a graphic designer.
1: Be honest
Being honest is a vital part of communication. It is good to be able to talk openly about your ideas.
A graphic designer can communicate well, which is one of their strong points. If you don't think you can do it, then you shouldn't try. Don't be afraid to tell them what you want to accomplish or what you want to achieve.
2: Be specific
When communicating, it is always better to give a clear idea of what you want and ask for. This way, you can avoid misunderstandings. When talking with a graphic designer, it is better to be specific.
A graphic designer is more than a professional who is good at creating graphics. They are experts at using different programs to produce various designs and artwork. They are also responsible for ensuring they deliver what you want on time.
3: Provide feedback
One of the things that graphic designers are good at is communicating, and you must allow them to do so. An excellent way to show that you appreciate their work is by providing feedback and showing them the result of their work.
A graphic designer understands that you are paying for their services, and if you want to receive high-quality work, then it's vital to communicate how they can improve their work. This way, they know you care and will get the best results.
4: Keep up with them
Communication is essential, but it's also important to keep up with them. The best way to do this is by providing frequent feedback. It would help if you also showed interest in their work. This way, you can ensure they know that you appreciate their efforts and care about what they are doing.
5: Be open
Be open with them. If they ask for something, they expect you to be able to provide it. If you say no, then you'll probably get negative feedback.
It's essential to be open to criticism. It's good to hear feedback because this is what keeps a designer working towards improving their craft.
6: Be on time
It would be best if you kept in mind that your project is essential to you. Make sure you are on time for appointments.
Your graphic designer will appreciate it if you keep a regular schedule for your appointments and meetings.
Conclusion
Knowing what you need and being clear about what you want is essential when looking for a graphic design company. Do you need a logo or business cards? Is your site looking tired and old-fashioned? What kind of visual identity would you like to develop? There are many options to choose from.
The goal is to find the right fit for you. Look at the portfolio of designers, review their websites, look for reviews on Google and Yelp, ask for references, or take a look at their portfolios and websites. When selecting a designer, look at their past work. You'll be able to tell quickly whether they're creative, organized, and efficient.
You may have noticed that most designers work on a fee basis. Most of them will give you a range of how much you would be charged and what you could expect. When choosing a graphic designer, you need to consider what the designer can deliver and what they can provide. Do they offer a free quote? What do they charge for a brochure design? When you are ready to hire a designer, ask yourself the following questions before giving a deposit or signing a contract.
We help businesses from all different industries look professional and stand out in their marketplace. Call us today or fill out the form to schedule a no-obligation chat!