Brand Design Agency: What They Are And Why You Need Them
A Brand Design Agency is a company that specializes in brand identity design and logo and graphic design. These agencies are usually the go-to place for a company looking to get a new logo or rebranding done.
Brand design is the best way to convey your message to your target audience. A brand design agency will help you develop a brand identity that is recognizable and memorable. This is essential to branding, including logos, colors, fonts, and other design elements used to represent your business and products. A strong brand identity will help you create a brand that resonates with your target market.
Branding agencies are one of the most critical tools in the marketing toolbox. But not all branding agencies are created equal.
So, which agency should you choose?
In this article, we'll cover what branding agencies are, why you need them, and why they matter.
What is a Brand Design Agency?
Brand design is a creative process in which companies collaborate to develop a visual identity for a brand. This identity includes logos, colors, fonts, websites, advertising, packaging, merchandise, and other branding elements.
A brand design agency is an agency that makes this collaboration happen. It helps clients choose colors, fonts, and other design elements for their company and helps create the brand's visual identity.
Brand design agencies are typically based in a client's home office and specialize in branding for various industries. They work directly with client companies to design their visual identity, including logos, color schemes, fonts, and website layouts. They often work with a team of artists, graphic designers, and copywriters.
Why Should I Hire a Brand Design Agency?
It's an effective way to build a strong, memorable brand. Creating a unique identity for a company can help boost its recognition and strengthen customer loyalty.
There are many benefits to hiring a brand design agency. The agency can offer advice, research, and various creative services. It can create logos, websites, social media graphics, and other marketing materials.
The agency may help you choose a suitable typeface, colors, and other design elements. For example, a brand design agency can ensure that a client's brand font complements the business's logo.
If you're looking for a brand design agency, hiring one with experience in your industry is essential. Look for companies that provide ongoing client support and have worked with similar brands. You'll also want to be sure that the agency you select is committed to building a successful brand for your company.
What does a Branding Agency do?
When branding and marketing, it's easy to think of a branding agency as something that designs and builds logos, websites, and business cards. While these are important, the true purpose of branding and marketing is far more critical than that.
A branding agency should be considered a tool to help your organization achieve its vision. When you work with a branding agency, you're choosing to work with a company that will guide you through defining your vision, creating a logo, building a website, and developing a marketing plan.
A branding agency is more than a creative team; it's a resource for your organization. An agency that provides branding solutions will help you develop strategies to drive growth, build community engagement, and strengthen relationships with the public and your community.
An agency should offer advice on your brand, products, services, staff, and target audience. When you hire a branding agency, you get someone with a proven track record of creating positive change in your community and an experienced team in the ways that work.
How much does a branding agency cost?
A branding agency can be costly, and prices vary widely based on size, the number of employees, the level of creativity, and the services they offer.
Many branding agencies charge a flat fee for projects covering everything from concept development and design to delivery and follow-up. Some agencies specialize in specific industries, such as travel and hospitality, and offer additional services, such as advertising or public relations.
Finding a branding agency that meets your needs can be challenging depending on your budget. If you have a particular area of expertise in a specific industry, such as law, accounting, finance, or IT, consider working with an agency specializing in that niche.
A branding agency that offers project management and a wide range of services can be highly cost-effective. On average, a full-service branding agency can expect to charge anywhere from $15,000 to $50,000 for a single project, and many agencies offer discounted pricing for multiple projects.
If you are looking for an agency that offers various services, check out the work samples on the website to get an idea of their services.
Some companies also offer a free initial consultation to help you decide if the agency is the right fit.
Ask friends, family, and colleagues about their experience with a branding agency to help you find one that fits your needs.
How to hire a good brand design agency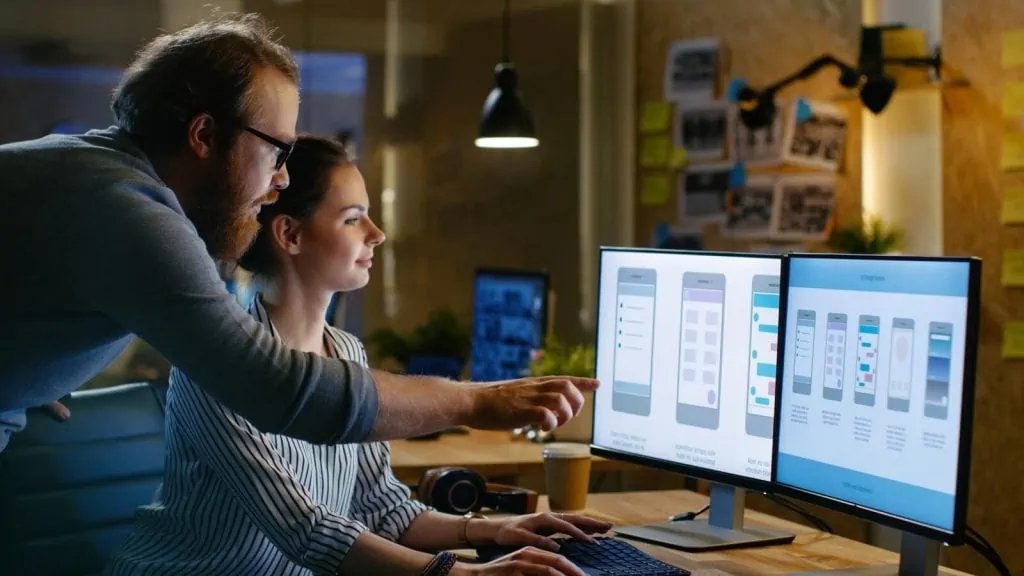 Finding a brand design agency that understands your business is easy when you know where to look. Here are a few ways to go about choosing a good logo design agency:
1. Ask your friends and family
Your friends and family may already have used a designer that they liked. Ask them for recommendations. Or, you can start with Google. Look for web designers specializing in logo design and check reviews to see if people are satisfied with the work.
2. Use social media
Ask your followers on social media whether they've had good experiences with a design agency. Share any recommendations, too.
3. Check online directories
Many design agencies have profiles on sites like Behance, Dribbble, or their portfolio site, where you can see samples of their work. These designers may also be listed on websites like Creative Market or Creative Bloq.
4. Consider your budget
Most graphic design agencies will charge a flat fee per project. However, some will charge an hourly rate or offer fixed-price packages. Remember that every package includes different services, including website development, branding, and custom printing. Find the best package for your budget.
5. Look at their portfolio
If the company doesn't have a portfolio, ask for examples of their previous work. You can also read client testimonials to learn more.
6. Interview the designers
Find out what your prospective design agency's process is. Does the agency create all of the graphics in-house, or do they use freelancers? If your designer works in-house, you should know who's behind the work.
7. Ask for samples
Send an email or call them and ask to see examples of their work. Tell them what you're looking for and see if they can provide some examples.
8. Get feedback
Once you've narrowed down your list of prospects, get feedback from your potential designers. Ask them for ideas or mockups of logo concepts.
9. Check references
Some design agencies may include references in their proposals. If a designer asks you to write a recommendation, it's a good sign. Read the recommendation carefully, though, to make sure it's from someone in your field.
10. Stay open-minded
A good logo design agency will bring in new ideas and new ideas often. If they disagree with your idea, be open-minded and willing to try something else.
Is a branding agency a good idea for a startup
We've heard many opinions about the pros and cons of branding agencies, so it's important to know what you're getting yourself into.
There are several different branding agencies, including strategic, creative, and marketing agencies. Each has its strengths and limitations, so it's essential to understand the differences before deciding.
Strategic agencies specialize in strategy and planning. They can help startups determine their overall business model and marketing goals, identify potential markets and create an effective strategy.
Creative agencies are designed to produce beautiful advertising campaigns. They work with clients to develop copy, designs, graphics, and other visual elements to get clients noticed.
Marketing agencies do much more than just design ads. They manage online and offline marketing campaigns, including social media platforms like Facebook and Twitter, website optimization, and search engine optimization.
Do You Need a Branding Agency?
In many cases, startups don't need a branding agency. They have the funds and experience to handle these tasks themselves, but a branding agency can help them develop a cohesive brand image that sets them apart from competitors.
A branding agency will also give you expert advice and recommendations to help you build a successful brand. For example, they'll help you find the best logo for your business and advise you on the best website.
Some of these tasks can be handled by employees. However, they may need to gain the experience or insight necessary to communicate properly with your target customers. A branding agency will help you establish strong relationships with potential customers.
Wrapping Up
I've been asked many times in the past few years about the difference between a brand agency and a graphic design agency. So I decided to write a blog post to share my thoughts and experiences.
Let me preface this by saying that a brand and a graphic design agency are similar. Ultimately, you can design your website or logo and still call yourself a graphic designer.
And there is a difference between a brand agency and a graphic design agency, but it's subtle. A brand agency is typically a company that specializes in creating brands and logos.
This includes everything from corporate identities to websites, logos, and more.
You should only use a brand agency if you have a business and want a professional identity.
A logo, on the other hand, is a more personal and creative endeavor. The logo will typically be seen in print and on your business cards.
Check out what we can do for you at Dallas Design Co, or get in touch directly to find out more.