Why Every Business Needs Branding and Design Services
Every business needs branding services. It helps to build the image of your company in the mind of potential customers. It also makes it easy for people to recognize your products and services online. A well-designed logo can save you time and money.
You've got a business, but you don't have a brand. You may need help to get people to remember your business name, or you're stuck with a bad logo. It doesn't matter where you are in the branding process—every business needs a strategy and brand identity. So, how do you go about this? We asked some of the best designers in the industry to give us the 411 on how to build a winning brand.
As a small business owner, you must understand that you compete for attention in a crowded marketplace. Even if you're not a large company, you still have to compete for customers' time and money. To do this, you must create a brand that stands out.
Today, most people don't care about your products or services. They only care about your brand. It would help if you had a brand that people would remember. A strong brand will help you to stand out from the crowd and attract the correct type of customers.
On this topic, we'll be looking at ways you can create a strong brand for your business. We'll discuss some of the best ways to communicate your brand and how to use design to attract the correct type of customer.
Why Is It Important To Have A Brand?
When your company's brand identity is aligned with your customer's experience, your business grows more efficiently, and your products become better known. Establishing your company's identity can be challenging if you're a brand-new business. But once you have a strong identity, you can focus on creating the right product and marketing mix to reach your customers.
You know your business better than anyone else, so why not take the time to create a brand identity that speaks to your unique offering? A brand identity gives your business a single voice and provides the framework you need to stand out in an increasingly crowded marketplace.
Why Should You Create Your Own Brand Identity?
Your company brand identity is your company's logo and slogan, the tone of your advertisements, the language used on your website, the words you use to describe your products and services, and other messaging you choose to communicate to the world.
Creating your company brand identity is a great way to differentiate your business from your competitors. Your branding should be memorable and distinct from your competitors' brands. A brand identity should also speak to the needs of your ideal customers.
As your company grows, your brand identity needs to grow too. Your company brand identity should become a part of your company's DNA. This ensures that your brand continues to evolve and stay consistent to avoid losing a customer's loyalty.
You can create an identity unique to your business and easily understood by your audience. You can incorporate your company's history and values into your brand. For example, you might use your company's name or a variation of it, such as "Green Tree Lawn Care" or "Green Tree Lawn Care of…"
Your brand identity is the foundation of your company's marketing plan. You want to establish a brand identity that communicates your company's core values, history, and services or products. If your company is new, you'll want to communicate these aspects of your business through your logo and other visual components.
If you already have a well-known brand, your brand identity is an easy way to let your company's current customers and potential customers know more about your business and what sets you apart from your competitors.
To create your brand identity, start with the following questions:
Who are your customers?
What do your customers value?
How does your brand deliver on those values?
What is your unique selling proposition (USP)?
Where do you fit in the market?
Who are your competitors, and how do they sell their products or services?
What are your company's strengths and weaknesses?
Once you've established the answers to these questions, you'll be able to make recommendations that support the creation of your brand identity.
The Difference Between Branding and Design Services
The difference between branding and design is that branding is all about the name, and design is about the product's look. You will see that both terms are used interchangeably in many cases, but they mean two very different things.
When you hear the word branding, think of the company's identity – its name, logo, tagline, colors, etc. When you think of design, think of the visual aspect of a product – how it looks. Both branding and design go hand-in-hand, but each plays a different role in an overall marketing strategy.
Design is about the look of a product. It includes the shape, texture, and color of the product, as well as the packaging. The typeface, font, size, placement, and other design elements will affect how a consumer perceives your brand.
Branding is about the message you want to send out about your brand. It includes the company's name, logo, tagline, and colors. If you do away with the company name but keep the colors and logo, it will be considered a change in branding.
How To Create A Visual Identity
As a business owner, you need to establish yourself as an authority in your field to be known by your customers. This is accomplished through your company's logo. A logo can convey the overall impression of your brand, and your brand image should be consistent and well-defined.
A logo is the centerpiece of your brand, so you want to ensure that it captures your business and your personality.
Start by considering your target audience, brand values, and ideal customer. Once you have those things figured out, develop a design that conveys your brand message.
It's essential to create a visual identity that's easy to remember and consistent with the business you're branding. Your logo should be simple, clean, and appealing, yet professional.
In terms of design, think about distinctive colors, but not overused. It's essential to consider the emotional and psychological impact of colours on the consumer.
Also, you don't want your logo to be too similar to a competitor's. If your logo is similar to a competitor's, customers might assume that your products are a knockoff.
Consider the following tips when choosing a logo:
Start with a simple design that conveys your brand message and appeals to your target audience. Avoid using colors that are difficult to read, like black or dark blue.
Use only two or three colors, preferably primary and secondary colors.
Keep your colors simple and bold but still appealing.
Avoid overly complex logos, as they're difficult to recognize and reproduce.
Make sure your logo is legible and stands out from the competition.
A logo that's too simple or too complicated can look childish. Use one that's clean and professional.
Don't use a logo that's too busy or that has a lot of text. Too much text makes it harder for your logo to catch a customer's eye.
Consider how your logo will look on merchandise, packaging, advertising, and other promotional materials.
A company logo is the centerpiece of your business, and you want to ensure that it is solid and professional.
Why Do You Need A Web Presence?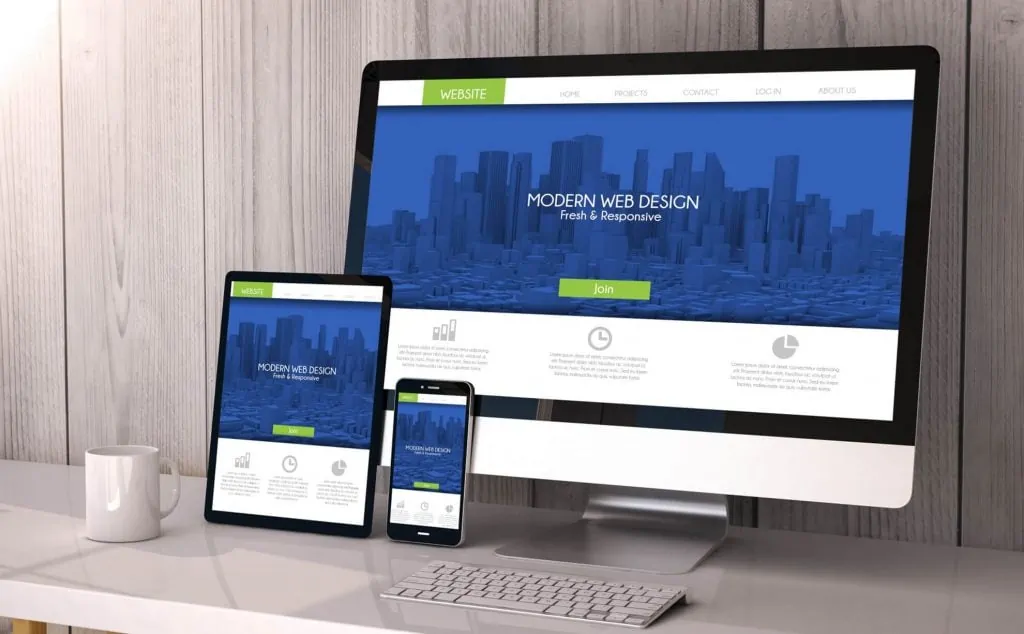 There's no denying that a strong web presence is crucial to your business' success. And whether you're just getting started or your company has been online for years, there are a lot of tools and services that can help you achieve your goals.
But to get the most out of your web presence, you'll need to look honestly at your current situation. Some of the most common areas for improvement include:
Your Website
You'll want to evaluate your website and identify any areas that need to be improved. A well-designed website can benefit your business, so looking is essential. If your site doesn't load properly or perform as well as expected, it can hurt your SEO, conversions, and overall brand perception.
So, what should you look for in a good website? Start with a quality theme that's easy to customize. It should be mobile-friendly and designed to load quickly.
Next, consider your domain. The domain is the URL in a browser window or printed page. Your domain is your company's address on the Internet, so it needs to be unique and memorable.
Your site should have a professional design, and a web designer is a good resource if you want something specific. Many companies offer free websites as part of their services. Alternatively, you can hire a freelancer or start with a website builder service.
Your Social Media Presence
As a business owner, having a presence on social media is crucial. Whether you have a Facebook, Twitter, LinkedIn, or Instagram account, your social presence should be consistent across all platforms.
Start by optimizing your profile pages on social media. Add a photo and a cover photo that's unique and compelling. Be sure to add contact information so that people can find you and reach out.
You'll also want to share and comment on relevant content that relates to your business. Engaging with your audience is important, especially on sites like Facebook.
Next, it's crucial to maintain a consistent social media presence. You'll need to reply to messages and comments on your posts and respond to other users.
Your Customer Service
Customer service is another area that needs attention. People who need help navigating your site will likely abandon it and go elsewhere. Your goal should be to ensure that your customer service is efficient, quick, and helpful.
It's also essential to have a plan in place for answering common questions and responding to customer complaints. You can even develop an FAQ section on your site or an email list where customers can ask you questions.
Finally, you'll want to make it as easy as possible for people to contact you. This could mean adding your phone number and email address on your website and social media.
How To Find The Right Branding And Design Services
Most people understand branding is about having a company name representing the company and its products/services well. But, they often need help understanding what branding means. Simply put, branding refers to everything a company does to market and promote itself. Branding can range from product names to packaging designs to logos to websites.
Branding is about creating and promoting your company's image. And while the idea of branding can seem overwhelming at first, you can break it down into smaller pieces. If you need help figuring out how to create a brand for your business, it is vital to know the differences between the types of branding you need.
There are two basic categories of branding: visual and verbal. Visual branding is simply the visual aspect of your company. It can include logos, taglines, package designs, and advertising. Verbal branding is the language you use to describe your company. This includes any advertising, literature, and even website content.
The second category, which is the most complicated and time-consuming, is verbal branding. In this case, you should look at how your company talks about itself, from company mission statements to product descriptions.
Before starting branding, it is crucial to understand that no one-size-fits-all exists. Every business has its own unique needs. For example, your company may need to focus on visual branding because of the nature of the products you sell. However, if you are in the business of providing services, your verbal branding may play a more significant role in helping customers understand the differences between your services.
The best way to understand branding is to take an in-depth look at your visual and verbal branding. You can start by reviewing your website and marketing materials to ensure your messages are consistent.
Wrapping Up
Branding and design services can be expensive, but they are necessary for every business.
While you may think you can handle everything yourself, you won't be able to.
The only way to grow your business is by finding people capable of handling these things.
There are many different areas of design and branding you'll need to know about to keep your business going, and it's vital to have the right team to handle them.