How to Choose a Business Card Design that Works For You
When creating business cards, there are no hard and fast rules on how to do it. The key is figuring out what works best for your brand and target audience.
Your business card is your first impression to clients, partners, potential investors, potential employees, and anyone else who will eventually be impressed by your business. So why not choose a business card design that reflects your brand's personality and professionalism?
Your business card can be your biggest marketing tool, so it's crucial to pick one that will get you noticed. This includes choosing a design that complements your business image, makes an excellent first impression, and will make people want to keep it. But you also have to consider how your business card looks and feels in your hand. It's also important to consider how much space you have on your business card, what will be printed on it, and what materials you will use to print it.
With hundreds of choices available, choosing a business card design that works for you can be daunting. This article will explore the many considerations you must make when picking a card design that matches your business needs.
Make Sure the design is memorable and eye-catching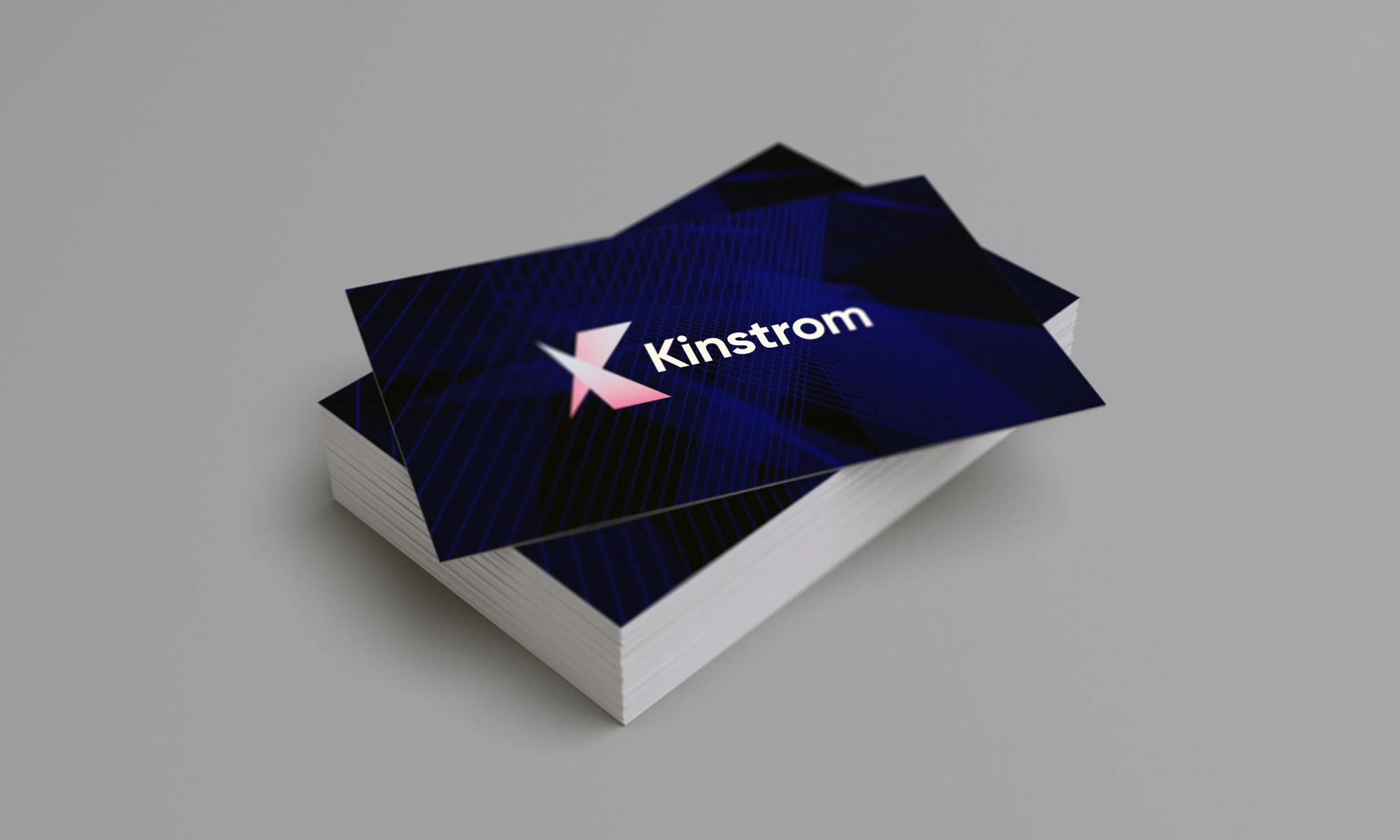 The world has changed from paper to digital media. In the era of computers, smartphones and tablets, we use the internet to connect to social media, search, shop online, make payments and do anything that requires the internet. And with such a vast number of people using the internet, businesses must ensure they stay on top of their marketing strategies and adopt the proper methods to get the most out of their marketing efforts. Here are some helpful tips for ensuring that your business cards stand out from the crowd.
Tip #1: Use a unique design that stands out
It is easy to get into a routine when designing your business cards. Your clients and customers overlook the little details, so it is essential that you try and make sure that your design is memorable and stands out. Try to think outside the box and come up with a different style or design that isn't commonly used. It can be fun and challenging and add great interest and appeal to your business cards.
Tip #2: Add a touch of individuality
When you design your business cards, it's essential to add a touch of individuality. This ensures that your business cards don't look like everyone else's. Having a personal touch on your business cards is always a good idea, as it helps to build trust and create a solid first impression.
Tip #3: Make sure the colors you choose complement each other
Your choice of colour can be a crucial element in your design. When choosing your colors, it's important to remember to complement each other. You may want to use one colour for your logo, another for your headline and yet another for your address. It can be tricky but worth it in the long run.
Tip #4: Keep it simple
One of the biggest mistakes many people make when designing their business cards is trying to overcomplicate things. Simple is better. By keeping it simple, your design will stand out from the rest of the crowd. Don't be afraid to experiment with your designs, as it will give you a chance to develop your creative abilities.
Consider the environment you will be handing out your business cards
Are the surroundings and other people likely to intimidate your target client? Can you use the following tactics to make your business card stand out and look appealing to your prospective client?
A small but simple design: The size of the business card should match the size of your potential client's hands. A square business card with a simple, straightforward design looks professional and modern.
Use a unique design: Think about the card's purpose: is it designed to convey your message or contain useful information? If it's a business card designed to attract attention, try using a different shape, color and design.
Use the right materials: Avoid shiny papers, foil or glitter because these can detract from the message you're trying to convey. Instead, stick to a plain card with a matte finish. If you're trying to send a professional image, stick to plain paper with no logos or design.
Make your design eye-catching:
Keep an eye out for attractive designs.
If your business card has a graphic, add a complimentary one on the back of the card.
If it doesn't, try adding an interesting drawing or illustration.
Create a custom design: This is an option for those who want to take things further. Have your company logo printed onto the front of the card and create a bespoke design with it, or put your company name at the top of the card.
Add a handwritten note: Handwritten notes on business cards can be an effective way to set yourself apart. Include your name, your telephone number, website and email address. They will also increase your chances of being remembered.
Think about the recipient when choosing colors and designs
Think about what your ideal client thinks when you show them your cards. What do they want from you? A business card's most important design element is that it should convey the personality of the person you are.
First impressions count, so make sure your business card reflects what is in your head and your heart. How can your business stand out from the crowd, and what is your company offering?
Business cards are clients' first tool to know if they will meet the brief you give them. What is your brand about? You may want an edge by using a clever design that shows off your work or skills. Or, you could choose a simple but memorable design that reflects who you are and what you stand for. The most popular designs are:
Simple and classic – these designs are timeless and look good in any business setting. They are easy to read, make an excellent first impression and are easy to reproduce, making them ideal for a start-up company.
Feminine – the designs for women are more fun and eye-catching than the more functional designs for men. These designs feature flowers and cute animals and are ideal for a company promoting a feminine and fashionable image.
Playful – these designs look great at parties and events, are highly versatile and are perfect for a creative company or a young start-up.
Designs with a purpose – these designs are perfect for a business that offers a service to the community and provides a helpful and environmentally friendly product.
With your business, it's crucial to stand out from the crowd. Business cards can help you create an identity that makes people think about you before they even meet you.
The recipient
Think about what your ideal client thinks when you show them your cards. What do they want from you? A business card's most important design element is that it should convey the personality of the person you are.
You may want to use a design that conveys a message of friendship and a sense of trust. Think about the person who would like to receive your business card. Will they feel comfortable giving you their details? What message are you sending to them? Your clients and potential customers may be interested in your offer, so make sure your chosen designs reflect your business.
For a small business, choosing simple, neutral designs with a single photograph and a few words may be wise to catch the eye. It's always possible to add your own words to the card if you wish. You could briefly describe what you do and your main products and services.
You can also print on to a business card, which will make your contact details instantly available to anyone who picks up the card. This is a great way to give out a card at a networking event, in a cafe or on the street. It's the perfect way to introduce yourself to someone and can make a lasting impression.
Choose a suitable typeface.
You should set your business card in a typeface that is easy to read and appropriate for your business. For example, for a legal firm, you will want to choose a legible and clear typeface.
Your choice of typeface should also match the look of your other business stationery. If you are a graphic designer, it's a good idea to have your business cards designed in your typical graphic design style.
You may want to try experimenting with several fonts and designs until you find the one that is the perfect fit for your business.
If you need to get your business card printed on a high-quality, glossy card, you can choose the perfect typeface by looking at the cards of companies similar to yours. Alternatively, you can download a free trial version of a font online and see how it looks on paper.
It's also worth taking a look at a range of fonts at a printing company.
Consider your marketing message and use it as inspiration
Every business person does not want a simple and plain business card design. You must create a unique and creative business card design to make a good impression on your customers.
If you think you don't know how to make your business card design creative and unique, then you are at the right place. In this article, I will share some creative ideas to help you make a great business card design.
Create a theme
The background colour is the first and most important thing you need to create a theme for your business card design. It is the most common thing that is needed to attract customers. If you don't have a background color for your business card design, it will look like an ordinary business card design.
It is not enough that you have a background; you need to have a background that will give an impression to your customer. Your background needs to be bold, unique and eye-catching.
Create a tagline
A tagline is the most common thing on a business card. It is the first thing the customer will see when he opens your business card. So, making a tagline that will attract the customer and make him feel he wants to contact you is imperative.
Use your logo
Many people don't like to put their names on their business cards. Instead of writing the company's name on the card, they prefer to use the company's logo. It will make your business card look more attractive and professional.
These are some of the most important things you need to remember while making a business card design for yourself.
Make sure your card stands out and gets noticed
Business cards can be a great way to ensure your business card stands out and gets noticed. Here we will discuss making sure your business card stands out and grabs your attention.
We're all familiar with the old saying, "if you look good, you feel good". This is especially true when it comes to business cards. A well-designed and attractive business card is a great way to get people's attention.
Designing a business card is easy if you know what works for you. We'll talk about how to design a business card, including the design elements that work for you and those that don't. You can do many things to ensure that your business card gets noticed. Let's talk about some of them.
1: Use a large font size
Using large fonts on your business card is a great way to stand out. You want your audience to be able to read your name and phone number clearly, so make sure you use large fonts.
A font size between 12 to 16 points should be ideal. If you have a smaller font size, the audience will have to squint to read the text. This doesn't look professional at all. On the other hand, if you use larger font size, the font might be too small to be legible for the viewer. Choose a size that's both easy to read and makes your business card look great.
2: Use contrasting colors
When designing a business card, it's important to use contrasting colors. You want your card to pop off the page; using different colors will help you achieve this.
Use two different colors for your name and number. The name and phone number should be the only text on your business card. It's OK to put a logo on your business card, but it shouldn't be the focal point. If you use only one color, the color can blend into the background. This can make your business card less noticeable and look unprofessional.
3: Use a great image
Many business cards have a picture of the owner. You should include a picture of yourself on your business card. A good photo will help you stand out and look professional. It's vital that you use a high-quality photo. Don't use a picture that's blurry or too low resolution. Using a professional photographer is a great way to ensure you have a great photo on your business card.
4: Add your logo
Adding an image or logo to your business card will make it stand out. You should add a logo to your business card, primarily if you sell something. Adding a picture of your logo will also look great. People love seeing their logos, so adding your logo will make it more memorable.
Print your design on both sides of the card to save money
The business card printing services make sure that you will get your desired business card within your budget. The prices will vary according to the number of cards you want to order. Usually, you may pay about $1 per single card. Therefore, you should carefully choose the printing method that will help you save money.
The most important thing is that you will get double-sided business cards. So, what are you waiting for? Let's learn how to print double-sided business cards.
Double-Sided Printing
Double-Sided Printing is the process of printing two designs on one sheet of paper. You will receive two different sides of a card from the service provider. Usually, you will get the front side of the card and the back side of the card. However, some companies offer double-sided printing, three-side printing, etc.
Advantages of Double-Sided Printing:
You don't need to invest much time to make your cards.
They will print the cards at the same price as the single-sided printing method.
The double-sided printing service has many designs to choose from.
You can also use the designs that you have created.
The cost of printing is low.
It's the easiest way to print business cards.
You can get a good business card design from the printing company.
You can use a professional business card design service if you don't know how to make your business card design. Various online websites provide you with the best business card templates. Therefore, you can easily design your business card and send it to the company. They will do the rest.
Printing Business Card Design Service
There are lots of printing companies that provide you with the best business card template. The website offers you various types of designs and sizes. You only need to choose the design that you like. Moreover, you can also ask them for suggestions on how to improve your design.
If you have some graphic design experience, you can design your cards and share them with the printing company. In this case, they will create a template for you. The template is made in the size of 8 ½ x 11 inches. It would help if you customized it according to your needs. Also, if you don't know the best design, you can take the help of the experts.
Double-Sided Printing is the most popular way to print your business cards. You can either print it yourself or let the professionals do it. If you have any further queries, then leave a comment below.
Use a sturdy and high-quality card stock
Business cards have been one of the most popular and vital communication tools in the modern world. These small pieces of paper have become the most widely used medium for direct marketing because they are very effective and can be used for long-term relationships.
But, you should know that business cards can be easily damaged by rough handling, so you must choose the paper on which you print your cards carefully. The paper you use for your business cards is critical, as it will significantly impact your business cards' design. So, what qualities should you look for when choosing the perfect business card stock?
Business Card Stock Type
When it comes to the business card, there are three different types of business card stocks: thick, semi-gloss, and gloss. If you're planning to make a professional impression, you should go for thick business card stock. You should choose semi-gloss or gloss if you don't want to look too busy on the business card.
Thick Business Card Stock
Thick business card stock is the traditional type of stock, as it has been around for ages. This business card stock is usually used for business cards for executive-level managers. It is thicker than other business card stock types and offers a better finish. However, it is the most expensive of the three types.
Semi-Gloss Business Card Stock
If your business cards look sleek and classy, you should consider using semi-gloss business card stock. The surface of this kind of business card stock is smoother than the other two types, and it will offer a beautiful finish. It can also make a professional impression on the people you meet.
Gloss Business Card Stock
If you want your business cards to stand out, you should choose gloss business card stock. Gloss business card stock is the shiny type of business card stock. It is the most popular type of business card stock because it provides a beautiful and professional look. You can choose between matte, semi-gloss, or gloss. The color of the paper is also essential, as you should choose a color that matches the style of your company's logo.
Conclusion
A business card can be your first point of contact with someone who does not know you. Therefore, making an excellent first impression of your design is very important. Make sure to select a card design that is easy to read and see and has a clean and professional appearance.
Make sure that all fonts and colors are consistent throughout the entire card. Remember that many people will be scanning your business card, so make sure to include all of the necessary information that will allow someone to find you.
Use the tips on this page to choose a business card design that works for you.