What To Look For In A Business Logo Design
A business logo design should reflect the business' brand and strategy with clear and simple visual elements. This logo design should be easy to understand for your audience. Remember to ensure that all of the colors are used to represent the business.
Whether you are trying to sell a service or sell a product, a business logo is your company's calling card. A well-designed logo represents your company's professionalism and authority and establishes your brand's identity. But even though you're probably spending plenty of time on your brand's logo, it's essential to realize that it's only one small piece of the puzzle. A business logo is only as good as the rest of the design.
It's essential to create a complete package by incorporating a logo with a compelling business card, an eye-catching website, and compelling social media posts. This way, you get to focus on branding and not just design. That's why you should consider consulting with a designer to ensure that the rest of your brand's design elements reflect your company's unique personality.
A logo is a brand's visual identity, the way people recognize your company. A great logo is a critical part of your brand strategy. It is the visual symbol of your company and the primary way people will remember your brand. Keep these tips in mind when you're looking for a logo design.
What Makes A Great Logo Design?
A great logo design should tell a story. It should leave a lasting impression, inspire loyalty, and appeal to your target market.
It should make your company recognizable and unique and speak to your brand, audience, and core values.
When looking at logos, you'll want to evaluate whether they convey the right message about your business and brand and if they're memorable.
A logo is much more than just a visual identity for your business. It's an important tool that helps to communicate your brand. It sets the stage for every customer interaction, so it must represent your business.
Great logos convey personality, passion, and purpose. They have to be distinct and appealing while staying true to your brand.
Consider the following when evaluating your logo:
Does it convey your brand values and message? Is it representative of your brand, or do you need to redesign it?
Does the logo fit the overall look of your website, social media pages, and collateral materials?
Does it work well on your letterhead, business cards, and other marketing materials?
Is it visually distinctive? Can it be easily recognized?
Does the logo make you want to take action?
Do you like the logo and how it makes you feel?
Does it make you think of your product or service?
Ask yourself these questions, and if you're still unsure, take a few minutes to evaluate what you've come up with.
When ready, take your final logo concepts to the next step.
How to Get a Logo Design
There are many ways to get a logo, but some options are better than others, depending on your budget and timeline.
1 – Use a Branding Company
A branding company is the first option you'll consider. These companies typically offer various services, such as logo design, web design, and social media marketing.
While these services are relatively inexpensive, evaluating what you're getting in return is essential. Do they offer the expertise and skills to deliver the results you're looking for? If not, you may need to look elsewhere.
2 – Hire a Freelance Designer
If you're looking for an affordable, low-risk solution, you may want to hire a freelance designer. These professionals charge between $50 and $500 per hour, and you'll pay a set price for the entire project.
Freelancers typically offer higher-quality work, but they won't always understand your brand or the specific needs of your business. You'll want to carefully review their portfolio, as well as their profile, before hiring them.
3 – Work With an Online Portfolio
Another popular choice, an online portfolio, enables people to showcase their portfolio of work and let potential clients see the quality of their previous work.
You can build your portfolio site or use sites such as Behance, Dribbble, and Creative Market.
4 – Hire a Professional Designer
If you're willing to spend a little more money, a professional designer will be able to provide high-quality work on your logo. Depending on your budget, this may or may not be your best option.
It's essential to consider your timeline and resources. Are you working with a designer willing to work with you, or do you have time to wait while a design is developed?
Once you've decided on a designer, it's time to discuss your project.
How To Choose A Logo Designer
Most graphic designers don't get hired on the first try. So, before you take the plunge and pick up the phone, ensure you've done some research. You want to determine if the designer you're working with is good. Are they available for consultations? How do they respond to email inquiries? Do they ask questions that show they care about your project? These are all indicators of whether the designer you're considering is worth your time and money.
Choosing a logo designer should be a process of elimination. If a designer doesn't listen to what you want or won't communicate clearly, there's no reason to work with them. Look for designers who ask probing questions, give you detailed answers, and are willing to collaborate with you on your ideas. This designer can take your vision and turn it into something extraordinary.
How to Find a Good Logo Designer
In general, the more you pay, the more you get. But, when it comes to hiring a designer, it's not always clear-cut.
Some designers will only charge by the hour, while others will bill by the project. In some cases, the hourly rate may be higher than the total project cost, which is an issue. But if you're not willing to spend $20,000 on a logo, why would you expect to pay that much for a logo?
The other problem is that the price of a logo doesn't include the time it takes for a designer to produce a logo. Some designers will bill by the day, which is fine, but others may bill by the hour, which is usually too high for a simple logo.
In general, a designer should be willing to sit down with you and discuss the goals of your project. They should also be open to collaboration and provide references for work they've already done.
It's also essential to find out how the designer wants to handle your project. Many designers will take on the responsibility of coming up with the concept and then handing off the project to a team of artists. This can be a great idea, but it does require more work and planning on your part.
Some designers specialize in creating logos that are unique and innovative. If this is the direction you're looking to go in, you'll need to find a designer willing to think outside the box.
Finding a good logo designer may require some trial and error. Once you find the perfect fit, you'll want to create a formal contract that defines the scope of the project, the timeline, and what's expected from both parties.
Why do You Need A Professional?
Our logos represent the companies we work for and be a part of our businesses. We must use a professional graphic designer to ensure that our logo will be attractive, easy to read and fit well into our company's visual identity.
Our professional logo designer will also work with you to ensure that the final product looks exactly like what you envision. This will be the only way to avoid potential problems later down the road when you need to change your company's look and branding.
Why Should I Choose The Best Logo Designer?
Your logo is one of the first things people see when they visit your website, read your blog posts, or see your products in the wild. Your logo is the first impression of who you are and what you stand for. It's important that it speaks to your audience and represents your business in a positive light.
A professionally designed logo will help you make an impact on your customers and help your company reach new heights. It's a one-of-a-kind piece that will be seen by thousands of people and is the perfect place to showcase your creative vision.
Here are some reasons why we highly recommend using a professional logo designer to create your next great logo:
Your logo must represent your business. If you're going to invest in creating a logo, it should be something that reflects the personality and quality of your business.
Your logo should communicate the quality of your services to your target audience.
The design of your logo should reflect your brand. It should be easy to read and look great on your website, brochures, and packaging.
Your logo should be flexible enough to grow with your company. It shouldn't be the same forever. You may want to update it or completely redesign it from time to time.
It is always good to have a plan before jumping in. Make sure you know your budget, what you want to achieve, and what kind of results you're looking for.
We all love a good challenge! Getting out of your comfort zone and trying something new can lead to exciting and innovative ideas. It is always good to brainstorm and get creative!
Logo designs are not cheap. A good logo design should cost at least $1000. But if you are investing in a logo, we recommend you go to a professional to ensure you get the best possible result.
You want your logo to last. That's why it is so important to choose the best logo designer to make sure your logo will last. A good logo designer will offer you the ability to get your logo changed later on if necessary.
Your logo represents your company, so the design should be consistent throughout your company.
We all know how it feels when we receive a poorly designed logo. You don't want to waste your time, money, and effort on a logo that doesn't match your brand.
What Is The Meaning Behind Your Logo?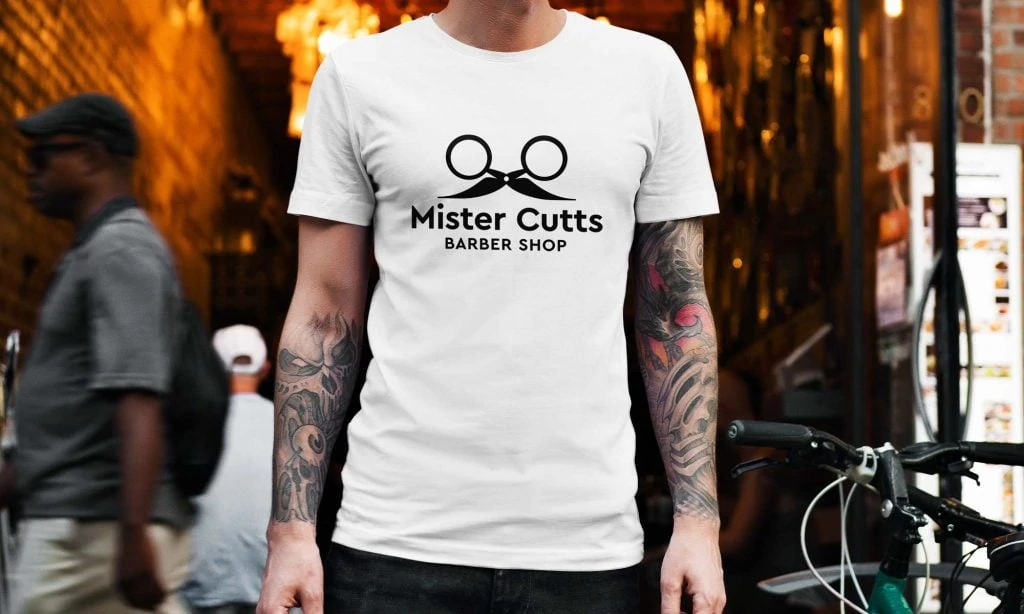 The purpose of a logo is to establish a brand identity within a target market, create an association with the product or service, and create recognition for the organization.
For example, the Mcdonald's logo is recognizable worldwide, and the word "McDonald's" is synonymous with fast food. This is an excellent example of branding, where McDonald's has managed to create a powerful brand in their target market, despite its lack of other distinguishing characteristics.
So, how do you go about designing a logo? Here are five things to consider when creating your logo:
Logos must represent your company's values and culture.
A logo should be simple, memorable, and easy to recognize.
Your logo must be consistent across all media.
Your logo must be able to convey your message.
Logos should be consistent in size and style.
Your logo should be memorable and recognizable.
How Do I Get Started With Logo Design?
The first step in the process of creating your logo is to brainstorm. Start by listing the qualities that your business or organization wants to portray. These could include your industry, company name, and mission statement.
Once you've written down the qualities you want to represent, it's time to gather inspiration. Look through magazines, websites, and other sources to find examples of logos that fit your criteria. This will help you gain perspective on what is currently out there and what your audience is looking for.
Once you've found an initial list of ideas, it's time to start narrowing it down. You may need to eliminate many potential options before deciding on a single final design.
At this stage, it's essential to consider the design brief. A design brief is a short document that helps you focus on what matters the most in your logo. This can include the following considerations:
What is the primary goal of the logo?
What is your brand's purpose?
What are the brand's values?
What do you want your audience to think of your logo?
Where would you like to use your logo?
What colors do you like?
Once you've created your design brief, it's time to choose a designer. Depending on your budget and preferences, you may want to hire a freelance designer or an in-house team.
Finally, the last step is to test your logo. Use your logo on various devices and sizes, and see how it looks across all mediums. If you don't like how it looks, go back to the drawing board and make adjustments.
Conclusion
Logo design is probably the least fun part of starting your own business. But it is critical to your success. It would help if you stood out from your competitors.
The first step is identifying your target market if you're unsure where to start. Do you know what kind of people would be interested in your product? What is their age group?
Once you have a clear idea of what you want to achieve, you can start brainstorming the details of your logo.
Don't worry if you don't know anything about design or even if you've never designed a logo before. This is a great way to learn.
Get this FREE guide with tips on choosing a business name and logo!