Cheap Web Design – Pros & Cons of Cheap Websites
Cheap web design is indeed a reality, and there are lots of web design firms out there who desire to construct a fantastic website for your company, who also cost a reasonable price.
However, when you purchase cheap web design services from lesser companies, they tend to cut corners in many areas.
For instance, they may neglect essential parts of your order, or they might not deliver all the materials on time.
In the competitive world online, having a good website goes a long way to establishing your brand name.
You can start by asking questions, researching prices, comparing the quality of their work, and most importantly, asking about references.
You will certainly be able to gather enough information about the service provider so that you will have an idea of how they rate with their other clients.
Website Builders
Most cheap web design companies offer some attractive website builders, so you will want to use them if you want to avoid the hassle of constructing your website.
There are lots of website builders offered by these lesser-known providers, so you have plenty of options.
However, it is always better to go for a particular product line to know that you are using only the most reliable product.
It's best to stick with popular products like WordPress because there is absolutely nothing wrong with using popular software that other people have used before.
If you think that cheap web design companies can't provide you with an affordable website builder, then think again.
They can construct search engine friendly websites that look just like expensive ones.
All you have to do is make sure that they use high-quality SEO software and don't cut corners for design and development.
These affordable web design companies are the way to go if you want your website to be search engine friendly.
Search Engine Optimization
While it's true that cheap web design companies can provide you with a search engine friendly website that will attract lots of internet users, it's also important to remember that a well-designed website needs to be adequately developed in the first place.
You need to hire someone who knows how to use the various SEO software features to ensure that your site will be search engine friendly.
Even if cheap web design companies claim that they have great packages, all it takes is one poorly optimized site to turn visitors away rather than attracting them.
It's always best to get your money's worth from cheap web design services, so you will be ensured that your website will perform as well as it should.
How much does cheap web design cost?
When choosing between affordable web design companies and larger ones, it's essential to consider how much money you want to spend on web development.
If you want your site to perform well, you will need to pay at least five hundred dollars or more.
However, if you want your small businesses to compete with local companies, you might only need to spend a few hundred dollars.
Since you won't be paying the full price for the service, you might as well buy a few good add-ons to your service.
A few popular add-ons include social media optimization and pay per click management. These two add-ons can help your website to perform better online.
Most affordable web designs companies won't provide these services as part of your package.
If they do offer them, it might be at a small price or at a discount for customers who sign up for their web development services through them.
There are several pros and cons to both new website services and affordable web designers.
Consider the points mentioned above before deciding between the two options.
This will allow you to make an informed decision that will benefit you in the long run.
Most people choose the affordable option because they believe it's the best choice for their business.
However, it would be best if you kept in mind that your website's quality is not directly related to the price, so you might get the best service but pay less for it.
Advantages of Cheap Website Design
With the advent of the internet, cheap websites are now in demand.
Getting such sites is not difficult with such a vast competition worldwide, where every cheap Web Design professional is based.
A website must contain content that is relevant to the subject at hand. Otherwise, people may not put much effort into visiting the website, nor will they read the contents.
To make people visit your website, you must provide interesting and useful content. For this purpose, you must write articles that are related to the website. You can hire an expert writer to do this job for you.
Affordable Website Templates
There are plenty of cheap website templates that you can buy. The advantage of purchasing a template is that you get one that suits your website.
Templates are usually inexpensive and can be customized according to your needs. You can use such templates to create a useful website quickly.
If you want people to come and contact you to sell your products, you need to put more information on your website. This is where it helps to attract visitors and eventually convert them into customers.
So, your content must be exciting and informative. A dull website will never get any traffic.
Write interesting and useful information that is updated often. It will also help in building relationships with your readers.
Visually Appealing
Having a good and creative homepage is also an advantage of cheap website design. This is the first thing a visitor sees when they visit your site.
Make sure that the header is professional looking and catchy too. You should have a header that looks like a professionally designed business card.
An old school website design does not work anymore; you need to have the latest web technologies to make your site attractive.
These days, CSS and Javascript have been developed and are easy to use. You can have a content-rich website that is interactive by using Javascript, which will create visual elements on the web page.
There are many more advantages of cheap website design, but you should research well to find out which one best suits your business needs.
If you can afford it, hire a professional to design and develop your site.
Otherwise, many freelancers are happy to do it at a cheap rate.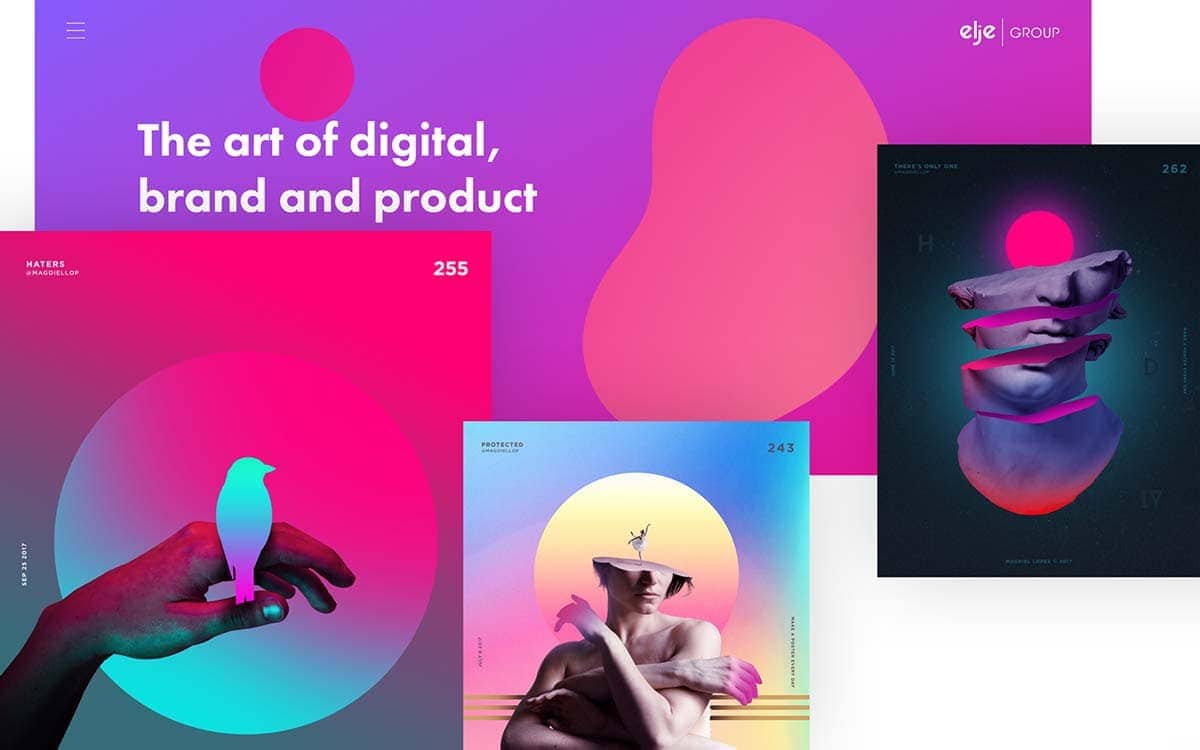 Do not try to make your design.
Research well and choose a designer who knows this field. Please do not go for images that load slowly because they may cause a delay. Also, make sure that your site is easy to access.
Before getting your hands dirty with the whole website design process, you should decide on the target market.
It is advisable to start small with your website design and try to understand your customers' needs. With all this in mind, you will indeed have a profitable venture in your website.
The last thing you need is problems and technical glitches. It would be best if you took all possible precautions to ensure the smooth functioning of your website. You can do this by using reliable web hosting.
Make sure that you are using the best hosting company to ensure that all your website files are kept safe. It will help you a lot to resolve any technical issues.
The Disadvantages of Cheap Web Design
Before investing in a cheap website design, you should take a moment and analyze its disadvantages.
Many services will offer cheap website design. However, it is essential to check the credentials of such services to ensure that they provide quality work.
It is also essential to consider the long-term plan as there could be difficulties in the future if the project turns out to be unsuccessful.
Although some of those services might appear very appealing at first glance because of the possibility of low investment, they tend to be a poor choice in the long run.
Because you need to invest a relatively low amount, you don't have to worry about losing big dollars.
This is ideal for those who do not have much money to spare and want to launch a cheap website to attract visitors.
However, such people should be careful as services try to sell their services for meagre rates. As a result, they provide a low-quality website and aren't able to give you good value for your money.
As mentioned above, one of the disadvantages of cheap website design is that you don't get to hire professionals to assist you in creating your site.
Therefore, they will likely leave you with problems even after considering a cheap service provider.
There are many possible problems that you may run into, such as not having enough content for your site, poor design, and incomplete contact information.
In worst-case scenarios, some providers won't be able to deliver what was promised.
As a result, you could be stuck with useless content or outdated contact details that could prove to be an issue later on.
The chances of getting poor quality service are also much higher for those looking to use cheap website services.
For example, it's not uncommon for them to provide substandard pages with broken links and shoddy web pages.
Also, some providers fail to update their scripts regularly, making their services all the more ineffective.
With this said, you're sacrificing a great deal of time and money when choosing these kinds of providers.
Limitations
You may also face difficulties in changing providers if your service provider fails to support certain technologies.
This means that you could have trouble getting things like WordPress, Joomla, Drupal, Magento, ZenCart, etc. running on their platform.
Although this can certainly be frustrating, cheap website design companies that lack support for these technologies are often more unreliable and may not be very helpful to your business at all.
Finally, another disadvantage of using cheap website design companies is that their expertise focuses only on web design.
This means that they will not be accommodating in other aspects of your website, such as development, SEO, or marketing.
As a result, you might find that their expertise is not useful in helping you increase traffic to your site.
Their experience is only about designing websites.
If you want to experience other services from them, it's best that you go for professional web designers.
Despite the disadvantages of cheap website design, it can still be useful to build a simple website or need some basic functionality.
It can be perfect for many uses because it's relatively inexpensive, easy to work with, and has very few drawbacks.
However, please don't rely on it entirely. Instead, take advantage of their expertise in marketing, promotion, and management.
These are the skills that will help you gain an edge over your competition.
Conclusion
We've looked at several disadvantages of cheap website design.
However, there are plenty more disadvantages of cheap website design out there.
To ensure that you get the most out of your cheap service, make sure you consider all your options.
Remember, there are benefits and disadvantages, so weigh them carefully to make the right decision for your business needs.