Why Company Logo Design Is More Important Than Ever
If you're planning on launching a new company or growing your existing company into something bigger and better, you need to understand why a strong logo design matters.
Your logo is the face of your company. It's the one image that represents the values of your brand. Your logo's impact can be powerful and subtle, depending on how well designed it is. It is often the first thing people see when they visit your site, and it will stay with them throughout their journey with your company. The best logos are memorable. They're simple and clean but also convey important information about your company and brand.
Here is how to design a logo that will make people remember your company and its products and services.
Company Logo Design: The Ultimate Branding Tool
It is a fact that having a corporate identity is the first step toward promoting your business. The brand is the total of your company's visual identity, including company logo design, brand architecture, brand messaging, visual design, advertising, packaging, website and collateral material.
You must understand how to design a logo and what it is and is not for. A strong brand resonates with its customers – the logo is a critical element of your branding. The company logo design must be a unique trademark that defines your company in a particular niche. It is an essential tool in attracting clients and retaining them.
A logo is the most visible symbol of your company. It needs to reflect your company's personality and communicate the organization's values to its clients. This is not only important for clients but also for prospective customers. A logo must be consistent with your brand image and should project a high degree of professionalism. A solid and distinctive logo is a great asset to your business, which helps to differentiate it from others.
A company logo design has to be distinctive, easy to understand and attractive. It should stand out from the crowd.
In today's highly competitive market, where consumers have many choices, you have to grab the attention of your target audience. In other words, it should be memorable and recognizable. A logo design that looks professional, clean and crisp and conveys the right message is the best type of logo. It should be able to express your brand identity through symbols, colors, shapes and fonts.
The critical elements of a logo design are its layout, typography and visual impact. The right type of logo is very crucial. An exciting logo is always an effective one.
It needs to be visually appealing. It should be eye-catching and engaging. Your logo design should not just be an aesthetically pleasing work of art but also an accurate reflection of your business.
Your logo design should have some meaning to it. It should be able to convey a particular message to your target audience. It would help if you considered the following before designing a logo:
A unique and identifiable look which is easily recognized.
Easy to read and comprehend, with straightforward words.
Simple, yet, memorable, with a clear message.
Appropriate to your business.
Creative, bold, and eye-catching.
The Importance of Logo Design in Today's World
Logo design is one of the best ways to create an identity for your company, brand, or product. It is the most crucial step to creating an impression on people. Logo design is the most powerful tool to grab attention and attract customers.
You can promote your business in many ways, but logo design is one of the best ways to promote your business. In this digital era, there is enormous competition among businesses. The logo is essential in making your business stand apart from others.
Here are the five reasons why logo design is essential:
1 – Creates a Strong Brand Identity
The logo is the main sign that represents your business. People recognize a company by its logo, which makes your business recognizable. Your logo needs to be unique and creative because people connect with it.
2 – Brand Recognition
People use your logo to identify your brand. You can easily remember your company if your logo is attractive and memorable. If your logo is not attractive and unmemorable, you will not get any recognition.
3 – Differentiates your Business
Your company's logo tells your customers what kind of services you provide. If your logo is attractive and eye-catching, it will attract people to your business.
4 – Enhances Visibility
A good logo design will make it more visible, and people will recognize your business.
5 – Attracts Customers
If people notice your logo, they will know about your business. If you have a terrible logo design, then it will not be recognized, and people will not get attracted to your brand.
We all know that the digital world dominates today's world, and logo design plays a vital role in promoting your business. So, if you want a good logo design, you should hire a professional designer.
When and How to Work With an Agency or Freelancer
Every business needs a logo, but if you are a small business owner, then it is not so necessary for you need to hire a freelancer or an agency to design your logo. Yes, many freelancers and agencies claim to create a good quality logo for you, but you need to check whether the freelancer or the agency is good or not.
If you are a startup company, hiring a freelance designer or an agency may cost you money, but if you are running a small business with a budget, why don't you take a risk and hire a freelancer or an agency to design your logo.
There are many reasons why you need to hire a freelancer or an agency to design your logo.
1 – They can provide you with multiple designs
It is a fact that a freelancer or an agency will design your logo differently, and the way they will design the logo is their choice. If you have given them the brief for designing your logo, they can create a different design from their experience and skills.
2 – They can provide you with the best services
If you are looking for a freelancer or an agency to design your logo, then they will be the best in providing you with the best services. They will also understand your brand and provide you with the best logo.
3 – They can give you the best quality logo at a reasonable price
As I mentioned above, they can provide you with the best quality logo, but they will charge you a little less for their work if you have a budget. They will also understand your budget and will not ask you to spend more than what you have set for the logo.
4 – They are experienced
They will have years of experience designing logos and know which kind of design works for you.
5 – They are flexible
Freelance or an agency will be flexible to your requirement. If you want to change the design of the logo, then they will change it immediately.
So, you can hire a freelancer or an agency to design your logo. You can choose the best one from the list and get the best service at a reasonable price.
What Types of Logos Are Best Suited For Your Business?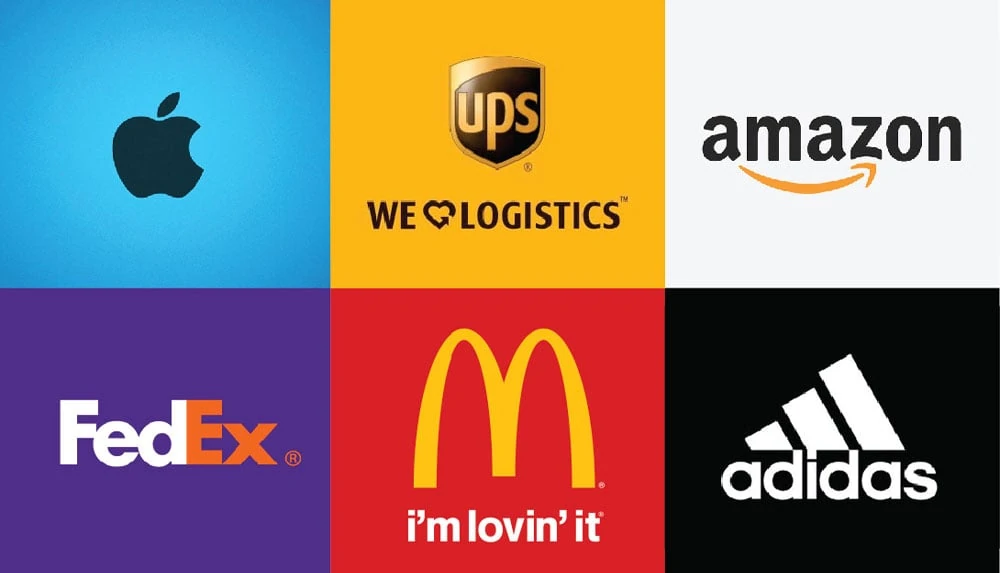 What are the advantages and disadvantages of each?
Logos have become extremely important in branding companies and promoting themselves in the market in recent years. There are three main categories of logos, with several subcategories that we will explain in this article.
Advantages of a company logo design
A company's logo is a statement that helps identify and distinguish the company from its competitors. It must be visually unique and, ideally, easy to reproduce. It should be attractive, memorable, memorable, and easily recognizable. You can use the company's name and logo for different purposes such as websites, packaging, advertisements, or even a brand of products.
The advantage of using a logo for brand marketing is that it helps establish and reinforce the company's identity. It is a symbol that represents the entire company, not just one product or service. It is used to convey information about the company, its products, services, and company image. It is one of the easiest ways to make a great impression on potential customers.
A logo is a perfect way to stand out from your competitors and the key to achieving the top spot. A unique logo also helps to establish your company's identity, which will help in the process of gaining and retaining customers.
Another significant advantage of using a logo for brand marketing is that it works with other media, such as websites, social media, print media, and radio. You can use the logo on business cards, stationery, brochures, flyers, and letterheads. You can use it on corporate uniforms, vehicles, business cards, letterheads, envelopes, signage, advertisements, and posters. A company's logo is also helpful for public relations and fundraising campaigns, where you can print it on t-shirts, hats, stickers, and magnets.
Finally, a company logo design helps promote your brand on the internet. As a result, a logo can be used to help build your company's website, social media pages, email signatures, and even blogs. It can be included in your company's social media posts and be seen by the audience.
Disadvantages of a company logo design
A company logo design has some disadvantages, which must be considered when choosing a logo.
Firstly, a logo is a part of a company's visual identity, and others can copy it. If you choose a too simple logo, it can be easily replicated. However, if you choose a complex logo, it might be too difficult to reproduce. Therefore, you need to consider what is important to you as a company and what you want to achieve.
Secondly, you cannot use a logo for a brand that does not reflect the products or services offered by the company. So, if you are selling food, your logo must have a connection with food, while if you are selling clothes, your logo must have a connection with fashion. It is crucial to choose a logo that fits the company, not the company that fits the logo.
Do you need a logo to run your business?
If you want to make a profit in your business, you need a logo. It is a representation of your business, and it will help customers to associate your business with the brand. A good logo will make a lasting impression and can effectively advertise your company and promote it to potential customers.
You may find that you need to use several logos to cover different areas of your business, such as your products, services, marketing strategies, and even the look and feel of your business.
The benefits of having a logo are numerous, and they include the following:
It establishes a company's identity.
You can use it for marketing purposes.
You can use it to represent your business online.
Standard Logo Mistakes to Avoid
There are many ways to create a logo. One of the most common and effective ways is using a vector file. It will save you a lot of time and effort. You can even make it creative and unique by mixing different elements.
If you are a beginner in designing, you might be worried about the mistakes you will commit when you design a logo. So, here I am sharing with you some common logo design mistakes to avoid.
Logo Design Mistakes to Avoid:
You must be careful about the type of font that you will use while designing a logo. If you use a serif font, then it will look professional. Also, it would help if you didn't use too many different fonts for your logo. It would be best if you made it simple to read.
Including text within the logo will make it difficult to read and understand. So, avoiding including any text other than the brand name within the logo would be best.
You need to avoid using too many colors. The best option is to use a combination of two or three colors.
You can use negative space to make it attractive. Negative space is the area that is left in between the lines.
You should design the logo by keeping the viewer's attention in mind. You are doing it wrong if you cannot draw the viewers' attention.
It is not a good idea to use a complicated background. The best way is to create a simple and clean logo.
These are some common mistakes that you should avoid while designing a logo. I hope you learned some new things.
Conclusion
If you've been looking to start a business or launch a new product line, you may ask yourself: How do I choose a good logo? More than ever, a strong brand identity is essential for success. If you don't stand for something, you'll fall for anything. So, what does this mean for the future of your business? Well, your brand identity represents your company's values, and if you don't stand for something, you'll fall for anything.
This doesn't mean you have to pick a logo everyone loves or uses. It means you need to pick a logo that expresses who you are and what you stand for, a brand identity that resonates. You need to pick a design that reflects your mission and values.
Get the best company logo design in the world today – contact us!