The Importance of Corporate Identity in Small Business
Corporate identity is the outward and visible expression of an organization's values, beliefs, mission and core purpose. As such, it plays an essential role in defining the company's distinctiveness, which is a critical factor in driving consumer preference and brand loyalty.
Suppose you are thinking about starting a small business or are already operating one. In that case, consider some options for establishing a corporate identity. There are many things you can do to give your small business a unique identity that will help you stand out in the marketplace and make sure people know who you are.
A business logo and name are the first things people see when they visit your website or contact you via email or phone. They'll quickly decide to move on if they need to figure out what to call you. A great logo is crucial to your brand and will help people remember you and what you do.
There's nothing worse than explaining to a customer that you've changed your name, that you no longer do what you used to, or that you've moved your office to another town. That's why a great logo is so important.
This article will look at creating a unique corporate identity for your business.
What is Corporate Identity?
The term "corporate identity" describes a company's overall appearance, visual elements, typography, and overall brand personality.
Corporate identity combines everything you see when you walk into the building. It's the organization's total image, typically designed by one of the marketing, advertising, graphic design, or branding agencies.
Corporate identity should create an impression of the company's mission, values, and products. It should support all your marketing efforts and consistently represent the company across all communication channels.
To achieve this, the corporate identity must be:
Clear and consistent across all platforms
Consistent with the company's vision and mission
Cohesive, meaning that all aspects of the corporate identity work together to support the brand
Brand guidelines should be clearly defined and communicated throughout the organization to ensure that everyone knows how to present the company image.
What are the different components of a corporate identity?
Corporate Identity Design is not just about the logo but also the overall branding strategy, color palette, and corporate look. In many ways, it represents the company, its products or services, and its employees. It's the glue that holds all the parts together. When done well, Corporate Identity Design makes it easy for potential customers and investors to recognize a brand and determine its quality.
In a competitive environment, companies must compete by demonstrating differentiation. That's why companies invest in corporate identity design to help them stand out. The right Corporate Identity Design helps differentiate your company and communicates your brand's message.
Corporate Identity Design is your business's first impression on your target market. It has to be cohesive and consistent while being distinctive and unique. In other words, it has to communicate something about the brand and the business.
It should be clean, professional, and easy to understand. It would help if you thought about how it will be perceived and how it will resonate with your target audience.
Corporate Identity Design is a multi-faceted discipline and encompasses a variety of elements, such as logo, visual design, marketing materials, packaging, letterheads, stationery, web design and social media. Corporate Identity Design is a collection of carefully chosen elements to help your company stand out.
The most critical element of Corporate Identity Design is the logo, which usually gets the most attention. But it's not just a logo; it's a part of the bigger picture.
There are five distinct parts to Corporate Identity Design. The logo is a part of the visual identity. A visual identity is the overall look and feel of the brand. It includes colors, fonts, graphics, and layout.
Visual design is the way you present the brand to the world. This includes everything from logos to advertising materials to packaging. It's the face of your brand.
Marketing materials are all the printed, digital, or online materials used to market a product or service. This includes brochures, direct mail, web pages, and e-newsletters.
Packaging is the way your product is presented to your target market. For example, it may include your product's box, labels, or shipping instructions.
Stationery is how your company presents itself on paper. This includes business cards, letterheads, envelopes, and so on.
Web design is the way your website appears to visitors. This could include anything from the fonts and colors to the layout of your website.
Social media is a form of marketing that uses the internet to promote and distribute information about your company. This includes your company blog, Facebook, Twitter, LinkedIn, and so on.
Why is Corporate Identity important?
People who share a common purpose, mission, vision, values, and goals are more likely to work together toward a common goal.
A solid corporate identity can help employees understand your company's mission and goals and foster teamwork and camaraderie among team members. Promoting your brand and creating a distinct identity will reinforce your company's and your brand's trustworthiness. It's easy to tell a lot about a company by the kind of brand they have.
When you create a strong brand, it builds credibility and gives your company a distinct character. Establishing your brand can build trust with your customers and strengthen relationships.
Corporate identity also fosters employee pride and ownership. When employees believe they are part of something bigger than themselves, they are more likely to contribute and be engaged.
As a leader, creating an inviting and friendly company culture is crucial. When employees feel valued and respected, they're more likely to become loyal to your company and brand.
A strong brand is a strong foundation for success. Whether your business is a startup or an established enterprise, having a distinct corporate identity can help you connect with your customers and forge stronger relationships.
Ways to Improve Corporate Identity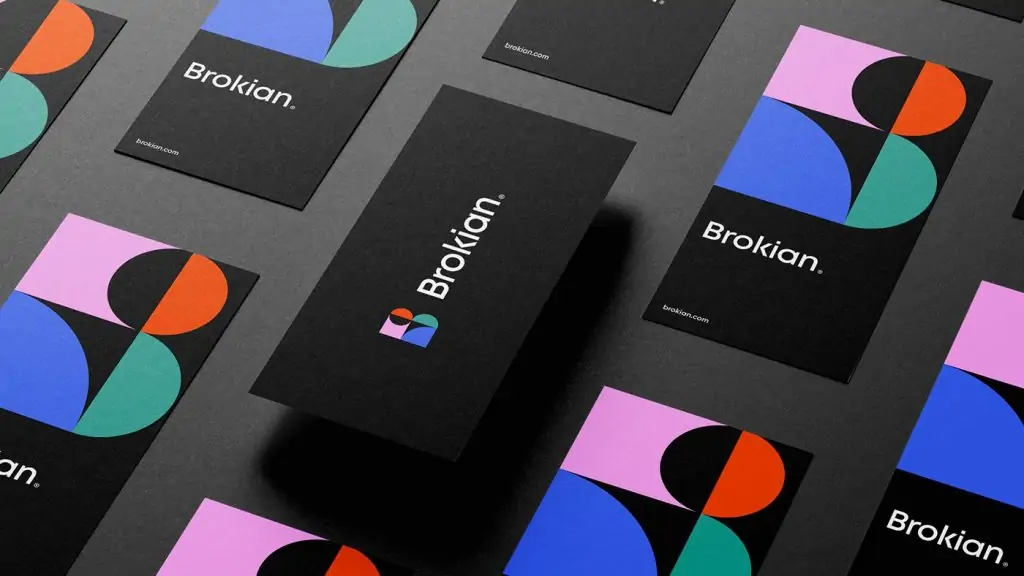 Corporate identity plays a significant role in determining the company's success. Many companies spend millions of dollars to design a unique and professional corporate identity. A good corporate identity will help you establish a brand and attract new clients.
Logo
Your logo is the first impression of your company. When you use a unique logo that is unique and reflects your vision, you will surely get a good response.
Many people often ask why they need to use a logo. The answer is that it will help in increasing sales and brand awareness. You can use a logo in the form of a letterhead, business cards, websites, packaging, etc.
But you will get more clients if you have a unique logo. You need to be careful while designing a logo. The logo needs to be simple and attractive to the users.
Website
Regarding corporate identity, the website is one of the essential tools. This is why most companies make their website unique and attractive.
Most people use a website to show their products and services. Therefore, you need to focus on your website if you are a startup and don't have any physical presence.
I recommend you use a website design agency to get the best results. They will provide you with a website that will give a good impression.
Social media profiles
Social media profiles will majorly build your reputation if you have a good corporate identity and a unique logo. You can share your information and your company's vision with these profiles.
Wrapping Up
In conclusion, as a small business owner, your corporate identity is often the first thing people see when they visit your business. And whether they realize it or not, it impacts their decision to buy from you.
That's why making sure your identity is consistent and memorable is essential. When it's done right, your brand will become a valuable asset.