Why a Custom Logo Design is a Great Investment
When you invest in a custom logo design for your business, you're investing in yourself. A brand identity represents your business' personality. It represents who you are, what your business stands for, and most importantly, what people can expect from you.
You spend a lot of time and money creating a logo for your small business, but do you know why a custom logo design is important? What makes an excellent logo design? And what can you expect to get out of it? This article will discuss why a custom logo design is a significant investment and how you can ensure your brand stays consistent across different channels.
We'll explain why investing in a custom logo design is important and share tips on picking a custom logo design that will benefit your business. Finally, we'll show you why you need a custom logo design and how you can create one without breaking the bank.
To make sure you don't look cheap, buy the best logo design you can afford. But there's more to it than that. When you invest in a custom logo design, you'll get more from your investment than simply branding your business.
The Importance of Your Brand Identity
Nowadays, logos are the most critical part of any brand identity. It is because a good logo can change the look and feel of a brand. A unique and creative logo design is a great way to attract people to your brand.
To create a good logo design, you need to keep certain things in your mind like:
A Custom Logo Design is an essential part of any brand
What do you need to know before starting a custom logo design?
As you can see, a good logo is one of the most important things to be done before starting a brand. A logo represents a company, which is why you should make it, so it represents your company.
What makes a good logo?
Your logo should have unique features and be designed so everyone can quickly identify it. Your logo should also include your company name and slogan.
It would be best if you also kept the following things in mind when designing your logo:
Keep your design simple
A simple design is an essential thing that you need to consider while designing your logo. A simple logo is easier to understand and remember.
It should also have the following elements:
An eye-catching design
Easy to read and understand
Simple font
A memorable design
A unique design
A design that you can use in different forms
An easily identifiable design
The Power of Visuals
Visuals are the most powerful tool for brand building. We can use visuals like logos, pictures, advertisements, web design, packaging, etc. They are not only used for brand building but also to create a unique and memorable experience.
How can visuals be used to attract customers?
Visuals can be used in different ways, for example:
1. Logo:
The logo is the first thing you see when you enter a store or website. You can use logos for various purposes.
2. Pictures:
You can use pictures to build an emotional attachment with customers. We can use them to represent the service, products or events.
3. Advertisements:
You can use advertisements to create a good impression of your brand. We can use them for advertisement designing, advertisement making, etc.
Branding is a significant thing to remember when working on a project. Visuals are the most crucial part of branding. A well-designed brand can make your project successful and generate more sales.
What's the Cost of a Custom Logo Design?
The answer is quite varied and depends on many factors. For a small business, the price of a custom logo can range from $150 to $500.
But for a more prominent company with a larger budget, the range can be as high as $15,000 to $100,000. The more complicated the logo design, the higher the price. Also, the cost is usually lower if you have a logo idea that has already been created.
This question arises when we talk to customers about starting their businesses.
A couple of questions we ask when we speak to new business owners are:
How big is your business?
What's the name of your business?
Are you planning to grow?
If the answer to all three is yes, then we ask some further questions:
If you answered 'yes' to all of these, then the next question we ask is how much money you have to invest in a custom logo design.
So, this is your opportunity to have a conversation with us about the costs associated with having a custom logo designed. You'll need to answer the following questions to get a price for a custom logo design:
How much money do you have available?
What will you spend on the logo design?
What will you spend on promotion (e.g., social media, advertising, website)?
Who is your target audience?
As you can see, this process takes some time and patience. Starting a business is a big undertaking for many of you, and it is easy to feel intimidated by the whole process. That's why it's crucial to have a conversation with us about your logo needs and get some guidance.
We understand that you're looking to save money, which is always great. And we want to ensure that you're not going to end up paying more than you need to. So, don't hesitate to call us.
What's the Benefit?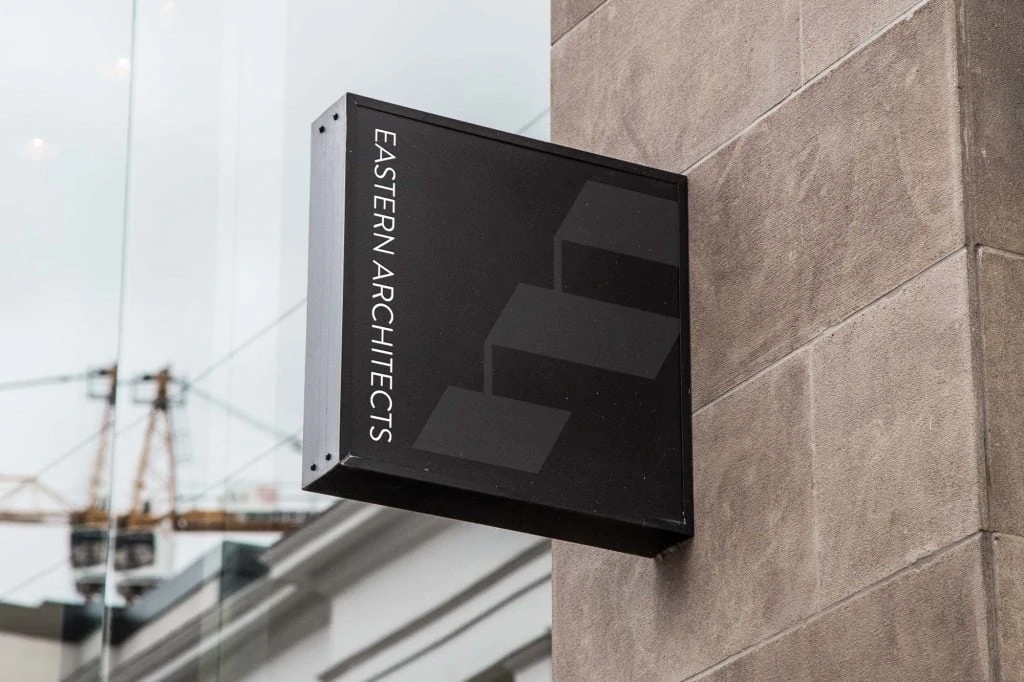 We can use a custom logo to develop your brand identity. For instance, your logo might include a pretty flower if you sell beauty products. This helps identify your business and provides visual appeal to your customers.
It may also be a way to express something about your company. Think of how you can use it to portray your brand values or personality, for example. In short, it's a flexible tool that can communicate much about you.
How can you make sure yours stands out?
A custom logo design needs to be unique. As a small business owner, you won't be able to afford to create a vast range of logos. It would cost hundreds, possibly thousands, of dollars.
Your first step should therefore be to choose an appropriate style and design. Plenty of readymade options can save you time and money using the web. If you're not confident in your ability to create a logo, you may need help. Whether you need a designer, a logo maker or a freelancer, you can find many on sites such as Upwork and Freelancer.
Are logo design services worth it?
In addition to being inexpensive, creating a custom logo is relatively straightforward. You can easily find free software for designing and printing your logo on various materials. If you choose to create it online, it can be done quickly and efficiently. For example, you can create a logo using apps such as Adobe Illustrator in just a few minutes. If you prefer to create a logo by hand, it will still be easy to do. Once you've designed a logo you like, you can print it on a wide range of materials at very reasonable prices.
How to Choose the Right Logo Designer
A logo can make or break your business. It should represent your company, and it should attract attention.
The first step in creating a great logo is deciding what type of business you will have. If you don't know the answer to this question, you might want to ask yourself these three questions:
What do I want to sell?
Where do I want my customers to come from?
How do I want my customers to interact with me?
Choosing the right logo designer is crucial. If you're unsure which logo designer to use, here are a few things you need to consider:
How many colors does your logo need?
Are you looking for a modern logo or something more classic?
How much time do you have to create the logo?
How much money are you willing to spend?
Once you've figured out the answers to the above questions, it's time to choose your logo designer. Here are some things to keep in mind:
Check their portfolio. Ask to see samples of work that they've done. Look at previous clients' logos and websites and see what you like. Please don't assume that their work is always good because they're a reputable brand.
Get references. Ask your friends, colleagues and family for referrals.
Ask for testimonials. Many people don't want to put their names on their websites. If you ask them to put their name on their website, they'll be happy to tell you how fantastic the service was.
Consider their customer service. Did they respond quickly to your questions? Was it easy to communicate with them? Were their terms and conditions clear?
Read reviews. Find reviews online and ask for recommendations.
Look at how long they've been around. You don't want to sign up with someone who's only been in business for a year.
Look at the price. Do they offer multiple options to choose the best option for you?
Ask for a free consultation. Most companies will provide a free consultation. They can give you ideas and allow you to see if they're the right fit for you.
Think about what kind of personality you're going for. Are you looking for a modern, minimalistic logo, or do you want something more colorful and flashy?
Building the Business Around Your Logo
Building your brand around your logo design, you must first consider your logo, what it stands for, and how it makes you feel. If it's a nice feeling, your logo is the perfect way to convey your business. But to start building your brand around your logo, you must create your brand personality. A logo is only the first step toward branding, and you must know that your logo is a good representation of your brand.
The next step after creating your brand personality is to build a robust logo design. The best thing about logos is that they are simple yet powerful. They should always look professional, and they should always make you feel good. This is what your brand should do.
To build your brand around your logo, you must start by thinking about your brand. What does it stand for? What are the values ​​of your company? What makes you unique? What do you offer that your competitors don't?
All these questions are essential when you are designing a logo. After you have answered all these questions, you will start designing your logo.
Your logo must reflect who you are, what you do, and what your business stands for.
Let's say you are a coffee shop owner; what does your logo need to convey to your customers? It should be something like this. It should look professional, friendly, modern, and unique. This is the kind of logo that you need.
Your logo should be a reflection of your brand. And the best way to reflect your brand is to start with your logo. It's vital that your logo reflects your company values and what you do.
Logos are not only for marketing purposes. Your logo should convey a specific message about your company. You can use it to market your business, but it also should make people want to work at your company. People should want to associate themselves with your company. So make sure that your logo is a reflection of your business.
Make sure your logo is unique and has the right message to convey. It will not convey your brand correctly if it's not unique. Also, make sure that it conveys the right message. If it doesn't, then it won't be effective.
Conclusion
A custom logo design can be a fantastic investment that adds tremendous value to your business. If you have a business startup, a custom logo design can be an effective way of creating a professional image.
A custom logo design also creates a brand identity that is unique to you. You can use it to represent your business in various ways, such as on business cards, your email signature, and on social media platforms.
If you have a business that has been around for a while, a custom logo design can be an effective way of helping to maintain a professional image. You can use it on your website, business cards, invoices, letterheads, and anything else you may use to present your business to the public. A custom logo design will increase the chances of success in all of your endeavors.
Get creative with your logo and see how easy it can be to stand out from the competition with a custom logo design.