The Dallas Logo Design Company That Makes Your Business Look Good
There are more than 65,000 businesses on the Dallas map, but if yours is among them, don't let your company's image get lost in the shuffle. A great logo design is the one aspect of your company's image that will always speak for itself.
Logo design companies can be a bit intimidating. With so much competition and new clients calling daily, you need a solution to help you stand out quickly.
We've got you covered. At DDCo, we offer the best logo design services available, but we don't just stop there. With our exclusive Dallas design services, we'll help you create the perfect marketing strategy to make sure your new business gets off to a great start. From a simple logo design to a complete rebrand, we're here to give you what you need when you need it.
We offer logo design for any business, including small businesses, startups, agencies, government, and more.
How to Choose a Dallas Logo Design Company
The key to choosing a good logo designer is to find one who is creative and knowledgeable about their craft. You don't want someone who creates a generic image and calls it a day. Instead, you want someone who understands the importance of a quality logo.
A professional Dallas logo designer should know about creating logos that express your brand's unique personality. They should be able to produce distinctive, creative, and visually appealing designs.
When looking for a logo designer, consider what your needs are and what you expect from a logo. Are you looking for a simple logo, or are you looking for something complex? Perhaps you want something that will be easy to use on a business card or letterhead. Do you want a timeless logo? If so, you might want to invest in a logo that will last for years.
Choosing a logo designer who has experience working with clients is essential. They should be able to understand your brand's needs and provide you with a product that fits within your budget and timeframe.
Once you have selected your designer, ask them what kind of project they want to do for you. Ensure you understand what kind of work they typically do and how much they charge.
When you hire a professional Dallas logo design company, you will get the services of a talented artist who has proven effective. You will not only receive a high-quality logo, but you will also receive one that reflects the professionalism of your brand.
Your brand is an integral part of your business. Solid brand identity will make it easier to market your business, create brand loyalty, and build brand recognition.
Before spending money on a Dallas logo design company, it is crucial to figure out your needs and what you are looking for in a logo. You can't afford to hire a lousy logo designer if you want to get the best results.
How to Get a Great Logo Design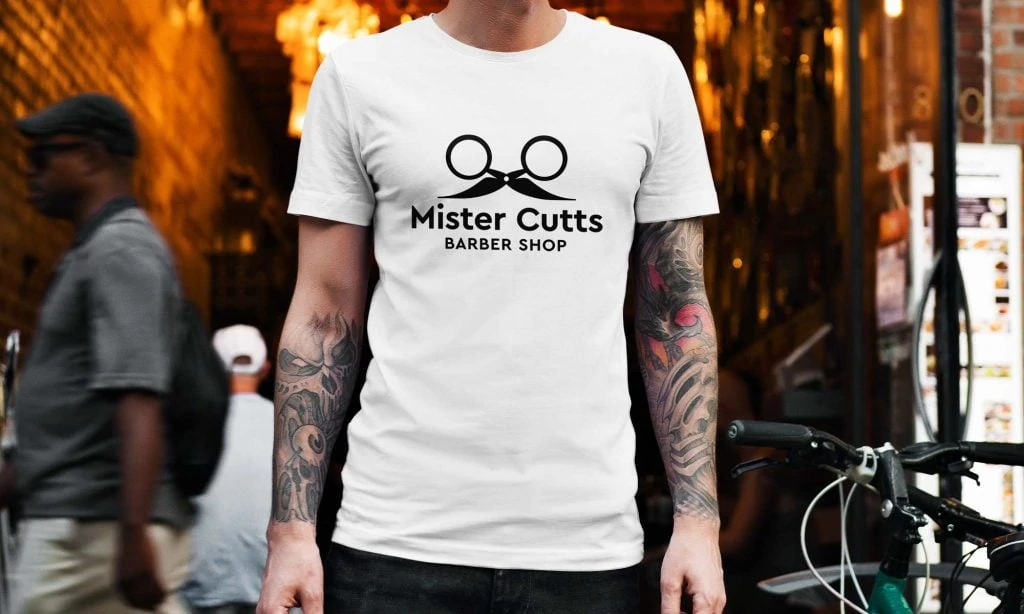 The logo design of any company is a must for every business owner. However, creating a good logo design for a small business or a startup company becomes challenging. This is why I will give you the essential tips to follow to get a great logo design for your startup company.
If you are a startup struggling to create a logo design for your company, I suggest you go through the tips below.
1: Choose a good domain name for your company
The first thing that you need to do is to choose a good domain name for your company. Choose a domain name that is easy to remember, memorable and simple. A catchy and unique domain name makes your startup company stand out. Consider what kind of message you want to communicate to your customers. Choose the name that communicates the right message to your customers.
2: Create a simple and clean logo design
The second thing that you need to do is to create a simple and clean logo design. It would help if you ensured the logo design was simple and clean. Your logo design should include your company name, the target audience of your company, the business type and other necessary information.
3: Use a good font style
The third thing you need to do is use a good font style. There are different fonts available that you can use. Make sure that you choose a font that is simple and clean. Choose a bold font style that suits your logo design.
4: Include colors in your logo design
The next thing that you need to do is to include colors in your logo design. The colors that you choose need to be in harmony with each other. The colors should reflect your startup company's brand and image. Avoid using colors that are too bright or too dark.
5: Create a good slogan
Finally, it would be best if you created a good slogan for your startup company. You can use a slogan that conveys the right message to your customers. You can also use a catchy slogan that helps people to remember your startup company.
Your startup company logo design is done. You can now upload your logo design to your startup company's social media accounts. Make sure that you promote your logo design to your target audience. Ensure you don't forget to promote your logo design on your startup company's social media accounts.
How to Make Your Logo Stand Out
In this post, we will talk about what exactly makes a logo stand out. We will also share some examples of logos that stand out.
The first thing that comes into mind is that the logo must be good. So many online logos are excellent, but they do not stand out. In this article, we will explain how a logo can stand out.
The first tip is to avoid using a logo that looks like a product picture. Sometimes, the best way to make a logo stand out is to use a minimalist design. You should use a simple design that does not distract the viewer from the product.
Another way to make your logo stand out is to use bright colors. A simple color like red is good, but if you have a logo with many colors, then it is better to use colors that go together, such as blue and green.
The third tip is to ensure your logo has a unique design. When people look at a logo, they look for something that stands out. So, if the logo is similar to other logos, it will not stand out.
There are many different types of fonts that you can use. If you use a font too close to the actual product, it is tough to make your logo stand out. The best fonts to use are unique fonts.
When designing your logo, you should also keep the size in mind. If your logo is too small, then it may not stand out. So, those were the different tips for making a logo stand out. We hope that you found this helpful information.
How to Create a Powerful Branding Strategy
I am sure that many of us are always trying to come up with new ideas about how we can improve our businesses, products, services, and so on.
Every business owner must take a step further to make their branding strategy successful because it will be the most critical factor in determining how much profit they earn.
The branding strategy is creating a brand identity for your company. A brand identity is the company's overall image that people see when they think of it. It is a collection of everything the company has done to create a unique and memorable customer experience.
The key to creating a powerful branding strategy is looking at your brand as a living thing, not a static one.
Branding is a constant process and should be ongoing. This is why it is vital to have a solid plan for the growth and development of your brand.
Your brand identity should constantly evolve and change to reflect your business's ever-changing needs. Here are some ways to create a powerful branding strategy for your company.
1: Identify Your Target Audience
Who is your target audience?
What kind of products and services are they looking for?
Identifying your target audience is vital in creating a powerful branding strategy for your company.
You should know whom you are targeting and why they will likely buy from you.
To find out who your target audience is, you should analyze your own company and your competitors.
The goal of identifying your target audience is to make it easier for you to choose your marketing strategies.
Creating a message that resonates with them will be easier if you know what your target audience wants.
2: Use Marketing Research
Marketing research is the process of finding out more about your target audience.
It would help if you did much research to understand your customer base. You should study your competitors as well as your customers. This will help you learn more about your customers and the type of products and services they want. You should also find out what is holding them back from buying from you.
This will help you focus on the areas that need improvement and figure out what you should be doing to improve your service and quality.
How to Market Your Brand
The most important thing to remember about marketing is to do it right. You need to hire a marketing company or agency if you don't know how to market your brand. But, if you are still confused about how to market your brand, read on.
The first step to marketing your brand is to define it. Do not think that marketing means advertising. It has more than that. It includes all activities your business engages in to achieve a particular objective.
For example, if you want to sell your products online, you must advertise them. So, it's not marketing. If you want to sell your products in retail stores, then it's also not marketing. It's advertising.
Marketing is the process that your business performs to reach its objectives. To do so, it has to think like a business. For example, when you decide to sell your products, you have to know what you want to sell. If you don't, then you cannot expect to sell anything.
You have to think about the market that you want to target. What kind of audience are you targeting? You have to determine this before you start the marketing process. You can do this by visiting the marketplaces and researching the needs and interests of the people in that market.
After determining the audience, you should determine what you want to sell. Are you selling your product to children or adults? Are you selling products that cater to women or men?
You must consider these things before you start the marketing process. When you are ready, you can start advertising your brand.
There are many different ways to market your brand. The most popular ones include social media marketing, search engine optimization, and direct mail. But, there are other methods as well.
Social media marketing is one of the most effective ways to market your brand. You can promote your brand to your audience through social media, build relationships with them, and generate sales.
Social media platforms like Facebook, Twitter, and Instagram allow you to do this. They provide an interactive platform for users to post their comments, share their posts, and create discussions. All of these activities help you market your brand.
Search engine optimization (SEO) is another way to market your brand. It involves improving your website's ranking in the search results. This increases your website traffic and helps your business grow.
A good SEO strategy includes choosing the right keywords related to your business. You can use tools like Google Analytics to find the right keywords.
When you use SEO, you have to keep your content fresh. You have to update your website's content with the latest information regularly. You can also include links to relevant blogs and articles in your posts.
How to Build a Strong Client Relationship
A client relationship is vital for any business owner. A successful business owner should build a strong client relationship with their clients. If your client relationship is good, they will feel more comfortable sharing their problems and concerns and give you their trust and confidence. So it's imperative to build a good client relationship.
We can't talk about building a solid client relationship without first talking about building a relationship. When you start working with a new business, getting to know and understand their needs is essential. After getting to know them, you need to build a relationship with them. To establish a client relationship, you must listen to and try to understand them.
To build a client relationship, there are some tips you need to know:
1: Show interest in your clients.
One of the most important ways to establish a client relationship is to show interest in your clients. Tell them that you care about them and are interested in what they say.
When you are showing interest in them, you might need to ask them questions about their business, and if necessary, you may ask them to do a small trial project with you. This way, you can find out more about them and how you can be of service to them.
2: Be attentive.
Another way to establish a client relationship is by being attentive. You must ensure you listen carefully to what your clients are telling you.
After listening to them, you need to show interest in what they are saying. When they share their problems and concerns, you need to be able to empathize with them.
After hearing everything they say, you can offer them some ideas and solutions for their problems. If they feel that you genuinely care about them, they will be more likely to trust you.
3: Offer solutions.
Sometimes, your clients will not be able to solve their problems on their own. So, it would be best if you offered them some solutions to their problems. After hearing their problem, you need to be able to come up with some solutions for their problem.
For example, when a client complains about a particular website not loading, you can tell them why it does not load properly. You can also offer them alternatives like other websites they could use.
If you can devise a solution for their problem, your clients will be more satisfied with your work.
Conclusion
We have been creating logos since 2004. We are the Dallas logo design company that makes your business look good. When you work with us, we give your company a new identity.
A good logo reflects your personality and shows people who your company is. We use your brand image to reflect how others perceive your company.
We will help you make a brand that represents your business. We are the best Dallas logo design company and have designed hundreds of logos for our clients over the last ten years.
We are the perfect choice if you are looking for a Dallas logo design company that makes your business look good. Our design team has over 25 years of combined experience in the graphic design industry. We have worked with Fortune 500 companies, small startups, non-profits, and everything. Our goal is to bring the best to your business.
Get in touch with us today! We'll ensure your logo gets the attention it deserves and helps your business get noticed.