Why Our Dallas Logo Design Service is Key to Your Brand's Success
The role of branding in the success of a business can never be underestimated, particularly now that the competition is high.
A well-designed logo is a crucial factor that contributes to the strength of a brand's identity. Logos are like the face of a brand and can be the first aspect that potential customers notice when visiting a company's website, social media pages or business cards.
According to a study by the Nielsen Norman Group, website visitors often stay for about 10 to 20 seconds. During this time, a well-designed logo might be the only thing that remains in their minds, thus the need for a professional logo design service.
At our Dallas logo design service, we understand the importance of crafting logos that convey a brand's values and ethos. Here are some reasons our service is essential to your brand's success.
A custom logo enhances brand recognition.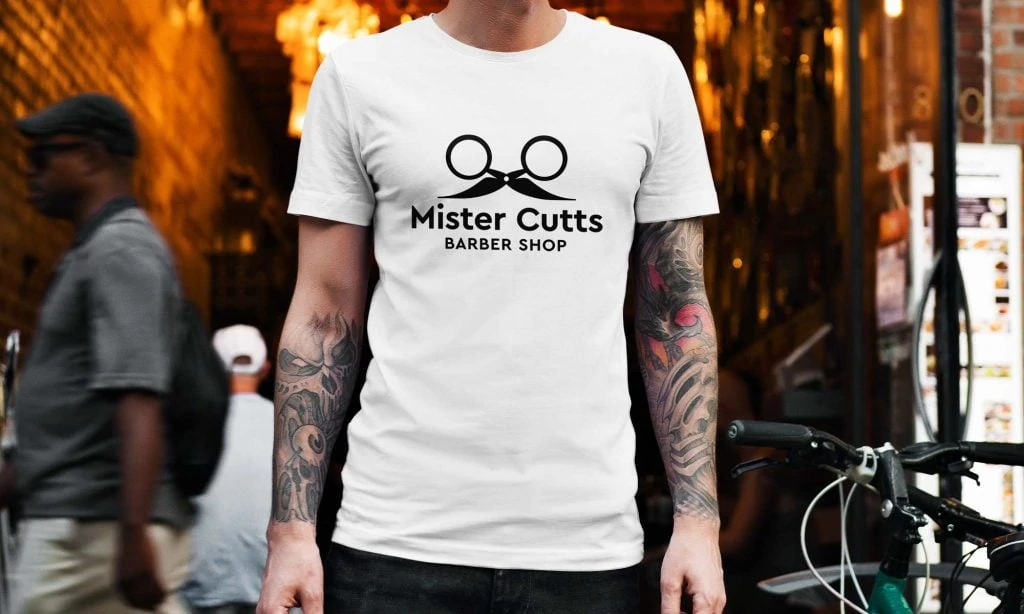 Solid brand identity is crucial to impacting the market in the business world. After all, how can a consumer distinguish between a product from one company or another without something to identify it?
That's where logos come in – they act as the face of the brand, the visual identifier that distinguishes one product or service from another. And according to a study in the Journal of Brand Management, having a well-designed logo can make all the difference in brand recognition.
The study found that brands with compelling visual assets had a much higher level of overall recognition, making it easier for these brands to garner and retain customers.
One study found that solid brands perform better in the stock market, with a 5.5% better return on investment than weaker ones. And this recognition isn't just crucial for large-scale businesses with a global reach; it's essential for smaller companies too, who need to make a name for themselves in their local markets.
Creating a successful brand identity starts with crafting an effective logo representing the essence of a company's values, products, and services. A well-designed logo can capture the imagination of potential clients and effortlessly communicate what a company is all about.
The importance of professional logo design services, as our Dallas design team offers, cannot be overstated. Whether you're a startup or an established business, investing in a well-crafted logo genuinely invests in your brand's success.
Don't just take our word for it; Research has shown that 80% of customers are more willing to do business with a brand with a well-defined logo. A well-designed symbol can create instant recognition and trust in the minds of consumers, which can translate into brand loyalty and, ultimately, more significant revenue for the company.
Consistent branding grows brand trust.
Brand consistency plays a significant role in building customer trust, which is essential for any company to thrive in today's crowded market. In fact, according to Original Research published by LucidPress, consistent branding can significantly impact revenue by improving it by up to 33%. That's a huge difference!
Customers tend to stick with brands they trust, and consistency is a factor in determining that trust. A well-designed, consistent visual identity gives consumers confidence that they are dealing with a reputable and professional organization. They can quickly identify the brand amidst its competitors and develop an emotional attachment to it. This leads to more repeat customers and the possibility of customer advocacy through word-of-mouth advertising.
At our Dallas design service, we understand the importance of visual branding in building a brand identity that is both memorable and trustworthy. Great branding is consistent, and our team of talented designers can ensure that each visual element of your brand reflects your company's mission and values.
By keeping a consistent visual identity, companies can drive brand recognition and reinforce the value proposition of their products or services. It's about creating a memorable experience for the customer and a lasting impression that will stick with them long after completing their transaction.
Effective branding strategy sets the tone for the future.
It's a critical part of building a successful business, as it can help you establish trust with your target audience and stand out in a crowded marketplace. However, effective branding requires more than a flashy logo or a catchy tagline. It requires strategic planning to align with the company's values and goals.
At our Dallas logo design service, we understand the importance of strategic planning when it comes to branding. It's a long-term investment that aims to create a unique and recognizable identity for your business that will set you up for success in the future. The risk of paying more for rebranding is eliminated if the job is done strategically and well from the start.
Crafting a well-designed logo is the first step in creating a brand identity that is both memorable and unique. It's the foundation of your business's visual identity, as it is often the first point of contact with your target audience. A professionally designed logo accurately representing your brand's mission and values will make your business more relatable and desirable to your customers.
Building a recognizable and trustworthy brand is more important than ever in today's crowded marketplace. A study by the University of Helsinki found that 95% of consumers trust brands they recognize. Creating a consistent and strategic brand identity can build customer trust and loyalty.
Conclusion
Your brand is your identity; it communicates your message to prospective clients, establishes trust between you and your consumers, and sets you apart from the competition.
Investing in our Dallas logo design service guarantees your branding will help your business proliferate. We offer flexible and affordable branding solutions, catering to small business owners, entrepreneurs, startups and large-scale companies.
Our expert designers will work tirelessly to ensure your logo aligns with your brand's mission, values and goals. Contact us today, and let us help you create a memorable brand.