eCommerce Web Design: How to Create a Site that Converts
Even though eCommerce websites have a reputation for being complicated, there are still many ways to make them look good and function properly.
As eCommerce websites continue to increase in popularity, so do their numbers of users. While this may be great news, website owners must be ready to face the challenge of getting more traffic to their site. If you're tired of your website being one of the only ones not converting, you need to learn more about creating a successful eCommerce website.
In this article, I will give you 10 tips for eCommerce web design that will make your site look better and convert better!
1 – Identify your business's target audience.
Identifying your business's target audience is one of the most important things to do while designing your eCommerce website. For this purpose, you must know about the customer segments and their interests. The audience segmentation helps to identify your target market.
To understand the audience, we need to know about the following:
The customers' demographic information includes age, gender, income, profession, region, etc.
Behavioral information of the customers like purchasing habits, product interest, brand preference, etc.
Customer psychographic information like personality traits, attitudes, etc.
Once you have all these details, you can identify your audience using the above information.
You can use various techniques to identify your customer's target audience. You can do it yourself or hire the services of a professional to identify your audience. Here is a simple guide to identifying your target audience for eCommerce web design.
Step 1: Understand your business needs
Before identifying your customers, you should ask yourself what you want to accomplish with an eCommerce website. Are you trying to target new customers or attract existing customers? The answer to this question can help you to know your audience.
Step 2: Create a research document
Once you have decided what you want to achieve, you must create a research document. This document will help you know your customers and provide essential data like demographics, behavior, psychographics, etc.
Step 3: Conduct a survey
Now you need to survey to find out about your customers. You can use either online survey sites or offline surveys like face-to-face interviews and phone calls.
Step 4: Analyze your survey data
After collecting all the necessary data, you can analyze it. You can use analytical tools like Google Analytics, Omniture, and so on to get detailed insights about your customers.
Step 5: Build an eCommerce website
Now you can build an eCommerce website. You can also consider adding different tools like email marketing, social media marketing, etc.
Your eCommerce website needs to be designed based on the target audience. Once you identify your audience, you can now focus on designing your eCommerce website to make it more engaging.
2 – Choose a site architecture that gives an efficient user experience.
Choosing a good architecture is essential for an eCommerce website. To get a clear idea of what it is, let's discuss a few key terms that will make it easier for us to understand.
So, let's first understand what these terms mean.
What is architecture?
Architecture is a blueprint that is used to design an entire website. The site architecture includes the layout, look and feel, functionality and the website's overall performance.
Many types of architecture exist, including the front end, back end, and mobile front-end. Each one of them has its strengths and weaknesses.
Architectures are usually divided into three sections:
Front-end: This is the part of the website that is visible to the users. It consists of the layout and navigation menus.
Back-end: The back-end is the part of the website that handles all the business logic. It consists of the admin panel and all the other back-end pages and features.
Mobile front-end: The mobile front-end includes all the mobile-friendly elements like buttons, dropdown menu, etc.
Why is architecture important?
The primary purpose of choosing a suitable architecture for your eCommerce website is to provide an excellent experience to your customers. The architecture should be flexible and modular so that you can modify it without breaking the whole system.
Choosing the right architecture will also affect the development cost. A well-designed architecture will help you manage the project efficiently and save time and money.
In the coming section, we will discuss a few of the best architectures for eCommerce websites.
Front-end Architecture
Front-end architecture is mainly used for eCommerce websites. They have to provide a great user experience to their visitors.
As you know, front-end architecture has two parts:
Layout: The layout includes the navigation, the homepage, the product landing page, and the shopping cart.
Design: The design includes fonts, colors, typography, and images.
Back-end Architecture
The back-end architecture is used for all the back-end functions of the website. This includes the payment gateway, shipping calculator, customer data, product details, order management, and stock management.
The back-end architecture consists of two parts:
Admin panel: The admin panel consists of all the back-end functionalities.
API: The API is an interface that connects to external systems.
Mobile Front-end Architecture
Mobile front-end architecture is used for the mobile-optimized versions of the eCommerce websites. It is also known as mobile-first architecture.
This type of architecture requires developers to think about what is needed for the mobile version of the website first and then adapt the website to suit it.
3 – Consider SEO as part of your design process.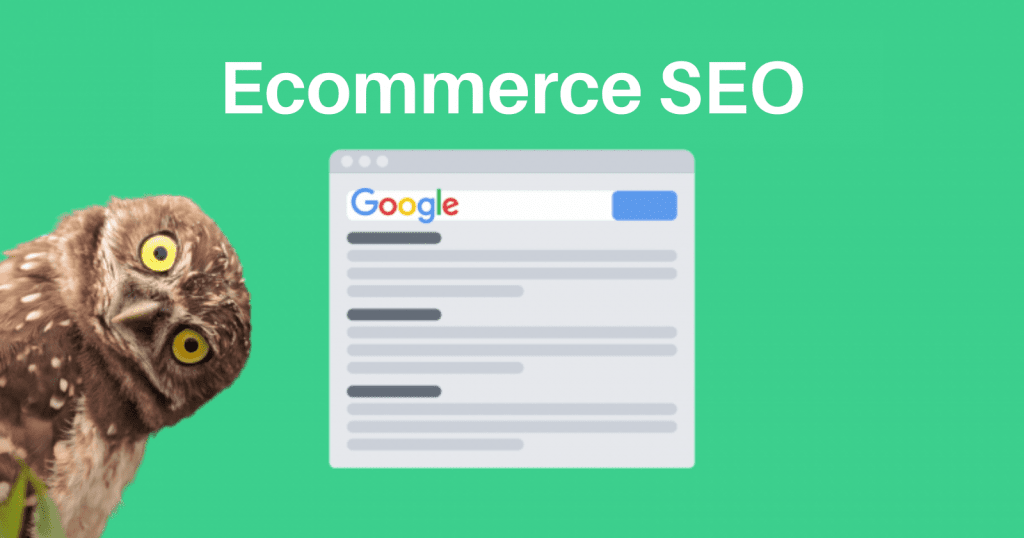 SEO, or search engine optimization, is one of the most effective ways to drive more traffic to your eCommerce website. In today's digital world, consumers expect to find products online through various search engines such as Google, Bing, and Yahoo. However, if they cannot locate a product quickly through search, they will simply look elsewhere.
If you are selling products and services on your website, having a well-optimized site will mean that your products are more visible to consumers searching online. If you are already selling, you will want to ensure that your customers can find your website easily.
So how does SEO work?
To optimize your eCommerce website, you need to optimize each of the following aspects:
Product description
Images
Title tags
Meta tags
Website navigation
Content
SEO is different from traditional marketing techniques as it requires ongoing activity. You must continuously maintain and improve your eCommerce website's visibility and performance. There are many methods to increase traffic to your website, but few are effective.
With SEO, you can target specific keywords and phrases. This means that you can rank your eCommerce site highly for terms that are relevant to your business. For example, if you sell outdoor clothing, you can ensure that your website is highly visible for the phrase "outdoor wear."
This is effective because search engines favor websites that use specific keywords. The website ranks higher in search results as the number of searches for those keywords increases. So if your website is optimized for those keywords, your site will appear higher on search engines and direct more people to your site.
SEO can be a tricky process. There are many factors to consider when optimizing your websites, such as the technical aspects, keywords, content, page speed, and mobile compatibility.
Once you have identified a specific keyword, it is imperative to use that keyword multiple times throughout your eCommerce website. If you optimize for a single word, your site will look unnatural and less visible to search engines.
When choosing keywords, always think about the audience. It's easy to think about your preferences when looking for keywords, but you should also consider your customers' needs and wants. By identifying the types of things they want to see, you can help them find what they are looking for more quickly and easily.
It is also essential to ensure that your website is responsive. The modern trend is that people spend more time online than ever. This means they are using their smartphones and tablets to browse the Internet.
Many websites are not optimized for these devices, and you could lose a potential customer if they don't function properly.
We know many competitors, but our team of experts will ensure that your eCommerce site stands out and performs well.
4 – Define your eCommerce branding and brand standards.
I think you must create your own brand identity for your eCommerce business. To create your own brand identity, you should find your brand name, your brand symbol, your brand colors, etc.
When people search the web for an eCommerce store, they should see your logo. For example, if you want to sell books, your logo should be "book". This is a typical example of a branded eCommerce site.
You could use your company's name to create your brand identity; for example, if you want to sell custom furniture, you could have a chair logo with the company's name written in the background. This is another example of a branded eCommerce site.
To create your own brand identity, you should understand what your brand stands for. To determine your brand name, you should ask yourself: What does your brand stand for? How do you want your customers to think about your brand? How do you want to be perceived by your customers? Is your brand a family brand? A personal brand? Does your brand have a special meaning to you?
Once you have determined your brand, you can create your brand identity. You can use the name of your brand, or you can make up a new one. Your logo is one of the essential elements of your brand identity. Your logo should represent your brand in an easy, effective way.
I suggest you research and find out what a successful brand identity is. The more you know about the subject, the better prepared you will be to build your own brand identity.
5 – Focus on your customers, not search engines.
Focus on customer satisfaction! The customer is always right. But when it comes to eCommerce websites, that means focusing on customer experience. In the digital era, customer experience has become the most crucial factor influencing buying decisions and loyalty.
The customer is always right and should never be treated with contempt. On the other hand, the customer is also lazy. A website that takes the customer's time, needs no explanation or elaboration and is evident in its purpose will make the customer feel appreciated and well served.
The customer doesn't care if it's a website for your company, a local business or a luxury brand. Customers care about what they can get for their money. And they only want to spend time shopping if it is worth it. So, focus on your users to provide them with the best user experience. And the best user experience is the one that meets their expectations and satisfies their needs.
As a professional web designer, you must ensure that you focus on the design of your eCommerce website. You will be designing a website that thousands will see, and even millions of people. A website that looks boring and unappealing will not impress anyone, which is a problem.
People buy online for many reasons. They want to know that they have made a good decision and don't want to be taken for granted. And they want to feel good.
So, you need to create an eCommerce website that is beautiful, interesting, engaging, informative and functional. Focus on creating a website that looks beautiful, stands out and is designed in a way that helps the user feel satisfied. You should design a website that helps your customers feel good about themselves and is evident in its message and purpose. Your eCommerce website should be easy to navigate. It should help them find what they are looking for quickly and efficiently. It should be user-friendly, and it should work on any device.
Your customers' experience is your responsibility, and your reputation depends on it. Customers don't have the same standards as you do. It is you who must meet their expectations and fulfill their needs. So, if you fail to deliver an experience that meets your customers' needs, they will turn elsewhere. That's what your eCommerce website is there for, to help your customers.
It doesn't matter whether you are selling luxury products, fashion items or anything else; your customers will want to feel good about themselves. And they will want to feel good when they shop. They will be impressed with the website that helps them make a good decisions. And they will be loyal to you if you give them an excellent experience.
This is the best time to start a new business. Start small and grow big, or start big and grow smaller. It's really up to you. Focus on what you do best and let the rest go.
If you have a successful eCommerce website, the sky's the limit. You can grow your business and reach more customers. And you can work from anywhere.
So, stop wasting your time and energy on things that are not important. Focus on what is essential and make your eCommerce website the best. And the best user experience is the one that helps your customers feel good about themselves.
6 – Understand what will make your products stand out from the crowd.
The primary purpose of eCommerce web design is to sell products. The website's design must reflect this, so you must ensure your product images stand out. When customers browse a site, they scan the page to find products they might want to buy. When they see a picture of the product they want, they're more likely to click through to the site. This means that the images on a site should be the most eye-catching.
Your images should convey three messages to potential buyers. Firstly, they should make it clear what the product is. You can do this by including descriptive text with the image. For example, a website selling wedding dresses could describe the dress in a few sentences.
Secondly, the images should attract potential customers. A photograph of the wedding dress should make the product look beautiful. Thirdly, the image should demonstrate the quality of the product. You could show this with a close-up of the stitching or the inclusion of a tagline explaining the details of the product.
You can use images to enhance other aspects of your website too. For example, a customer might be interested in a particular colour or size but may not be sure which item to choose. In this case, images allow them to click through the site until they find the desired product.
There are two ways to achieve the most compelling images. Firstly, you can find the perfect image to represent your product. However, this is often hard to do. The second option is to use stock images, which are available online for free or for a small fee. This saves you time and money.
You can find a range of stock photos on sites such as Shutterstock. The site provides access to a vast library of free images. They are also helpful because professional designers and photographers have put them together. As well as providing great images, these sites have the added benefit of ensuring that the images you download aren't restricted.
You can also find lots of free images online. Some websites host a range of free stock images. These sites are great for adding images to your website, but they aren't suitable for many reasons:
They are not searchable.
There are no descriptions or tags, meaning you must browse through hundreds of images before finding the one you're looking for.
The free images can often be of low quality.
The key to finding images that work well for your product is to look for a combination of the following characteristics:
High resolution
Searchable
Easy to edit
Good lighting
A clear subject
A clear background
Images are much more than just a pretty face. Good images should help your website visitors make the best possible decision when they browse your site.
7 – Be consistent with your brand voice across all channels.
Every day we wake up, we think, "What should I wear today?" We spend hours deciding what to wear, what to eat and where to go. In business, we have our versions of this. When choosing the type of logo, font, color scheme, images, copy, and layout, it's essential to maintain consistency. Consistency brings order to chaos.
And more importantly, it lets your audience know that what they see from one place is the same as what they see from another. This builds trust in your brand and helps customers find what they're looking for.
Consistency gives you a clear message.
By creating a consistent tone and style in every aspect of your business, you will be able to convey a unique, consistent message that is easy for your audience to understand. The first impression people have of a company is through its brand.
Your brand says much about who you are and what you stand for. It is the first thing that people notice about you and influences their decision to buy from you or not. Your website is the first thing visitors see and sets the tone for how they will perceive your brand.
By maintaining consistency in your brand, you will get the message across in a way that makes it easy for your audience to understand.
Keep up-to-date.
Just as your logo has to be updated every once in a while, so should your website. Websites aren't built to last. They're built to last only as long as you need them to. Your website needs to be constantly upgraded and redesigned to reflect changes in your brand, to be relevant to your audience, and to keep your audience engaged. Your audience comes and goes. They come back when they need something. When they leave, they don't come back. Maintaining your brand's consistency keeps your audience happy and satisfied while attracting new audiences.
8 – Be careful about using stock photos.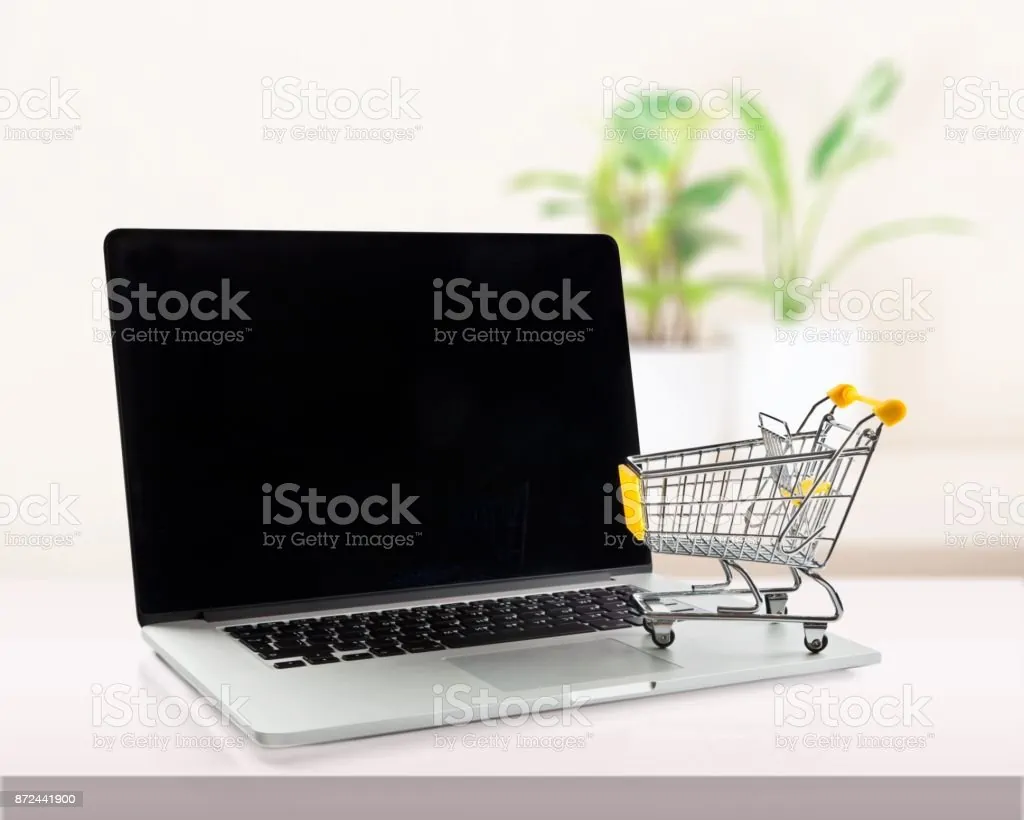 Stock photos are a lot cheaper than hiring a photographer and a designer. The problem is that they can look cheap and lack originality. Stock images can ruin a beautiful web design.
Stock photos can ruin a gorgeous website design because they look too clean and neat. It may be tempting to try and incorporate a stock image into a design, but this can lead to disastrous consequences.
The biggest problem with stock images is that they are boring. They don't capture any emotions or excitement. It's not that you have to incorporate emotion into your web design. It's just that stock images will do the job just fine. If you have a boring-looking website, it is no point to make it look good. Just try and get a better design and a different image.
The other problem with stock images is that they can look too neat. People will find it hard to relate when you have a web design that looks too polished. They will not get excited by it; they won't connect with it. This is where a stock photo would come in handy. It can bring a web design back to life.
A stock image will show something different and exciting, giving a web design that edge that makes it stand out from the crowd. So, the next time you think of using a stock image in your web design, think again. It could be ruining your web design.
9 – Use compelling imagery to showcase your products.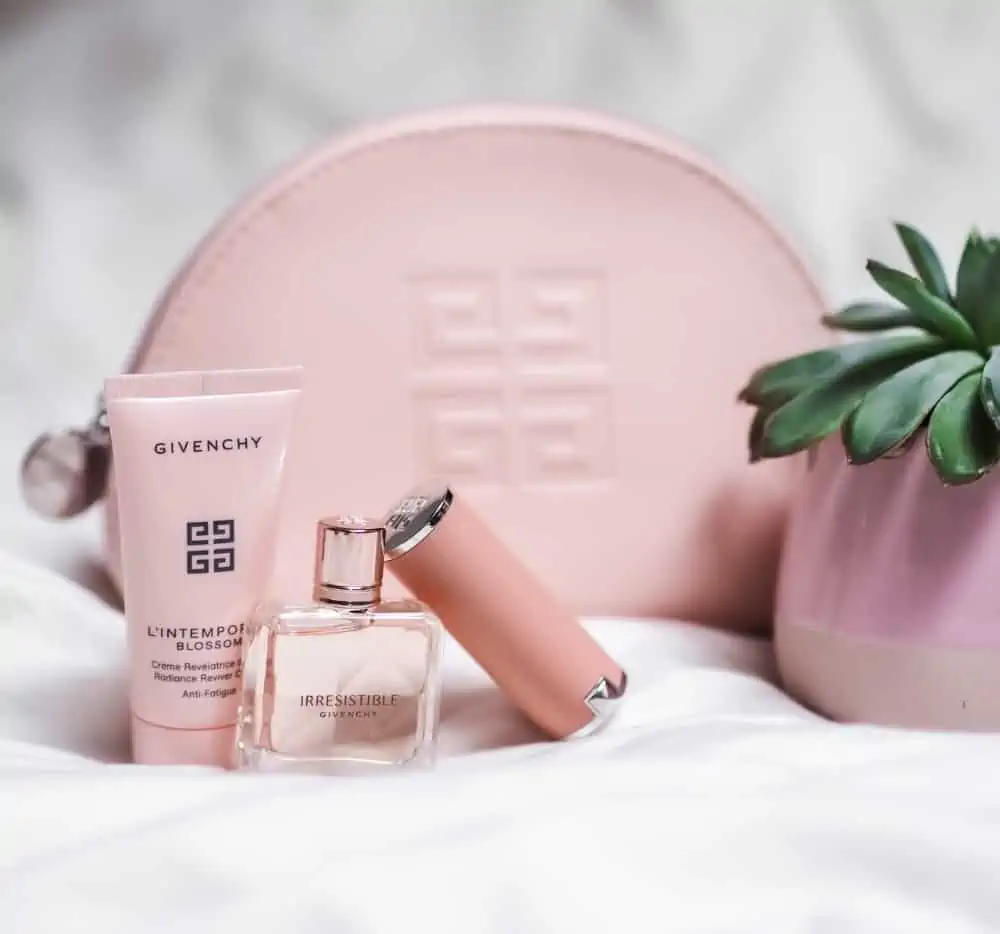 Effective imagery can be very powerful for eCommerce web design. It helps convey your company's message and gives your audience a clear picture of the experience they will have on your website. The right imagery can help convert viewers into buyers and help keep them returning.
What's the best way to use imagery?
The most effective method is to use the product images you upload for sale on your website as the main focus of your images. They should be straightforward, easy to view and not overpower the rest of the content on your website. Including images not directly related to your products, such as logos, banners, or general site design, is acceptable.
How much do you need to use imagery?
You'll do well with a good balance of text and images. However, many companies tend to put most of their content into visuals rather than text. If this is the case, you must ensure your images are powerful and attractive. For example, if you sell kitchenware, don't show just a few pictures of a knife. Instead, put up a few full-page shots with the knife placed clearly in the centre of the image.
Where should your images go?
You should use for your images:
Showing the product you're selling
Selling the benefits of your product
Showing your product and how it works
Promoting your product
Selling your services
Adding variety to your site
What size should your images be?
Images for eCommerce web design can be of a wide variety of sizes. A lot of the image editors on the market are capable of creating images in a large number of different sizes. It's best to pick the most prominent image acceptable for your needs and the size that will provide the best overall impact.
In most cases, the ideal size is 1200px by 1200px. Anything larger than this, you'll have to reduce the resolution, which can negatively affect the overall user experience.
How do you make the most of your images?
You can use images in many ways on your website, but you'll do your best to use them in the ways mentioned earlier. Here are some of the ways you can use your images to promote your business:
Use your images as headers, footers, or dividers between pages
Use them to highlight specific information on your website
Place them behind a product for sale
Use them to highlight product information on your homepage
Use them to showcase a specific benefit of your products
Use them as thumbnails to lead to further pages
Use them to feature a particular page or product
Use them as an introduction to your website
Add them to a portfolio page
Use them to feature a new release or product
10 – Focus on building trust with your customers.
Trust is a vital part of building a successful business relationship. When dealing with another person, or company, there is always some risk involved. The level of trust you place in them is how much of that risk you are prepared to take. With many online businesses, this is the main difference between those who succeed and those who fail.
The most valuable and trusted relationship a customer has with a website design company will be with the person they come across when browsing the site. Trust is built over time, just as relationships are, based on the amount of information the visitor can glean about you and your service. Therefore, the more information you give them, the more you can build trust and create a relationship.
A great way to build trust is to answer questions directly. Your customers may not know where they are in the buying process, but they will be interested to find out. They will expect you to give straight answers to any question they ask, regardless of whether it's on the phone or the web. Make sure you have a dedicated person who can answer their questions directly. This will reassure them that you are doing everything possible to deliver their needs.
Don't forget to give helpful advice. Generally, customers appreciate it when website designers give valuable and relevant information. A website that contains much irrelevant content, such as text, and no photos, will lose customers. However, don't overload them with too much advice – you should always offer a range of choices so the customer can decide for themselves.
A website design service must show its clients that it is trustworthy. The easiest way to do this is to use the same design style throughout the website. The site should be visually appealing and easy to navigate. This is the first impression customers will have of the company, and a good design will be an integral part of building trust.
Conclusion
eCommerce web design is not rocket science, and there are many great tools to help you create a professional eCommerce site that converts. We've been creating eCommerce websites for over ten years and have seen the evolution from the original templates to today's sophisticated HTML5/CSS3, Bootstrap, and jQuery frameworks. With our expertise in eCommerce and eCommerce conversion optimization, we have a proven track record of creating sites that convert visitors into buyers.
Visit our eCommerce web design page today to learn more.