Why Free Logo Design is Bad for Business
Free logo design services are often an indication of a weak brand identity. A brand identity is created to reflect a company's values, mission, vision, personality and mission. It should communicate your company's purpose and help you build a loyal following. A company that doesn't invest in a strong brand is probably not investing in itself.
Free logo design is terrible for your brand. It's not just a matter of aesthetics. There are specific reasons why free logo design could be detrimental to your company's brand. When you use free logo designs, you're essentially throwing money out the window without putting any investment in your logo.
Investing in your logo design is essential if you're looking for a long-term logo that will represent your brand and help you build trust with your customers. Think about the logo that you see on your favorite product packaging or the ones that you see on the websites of well-known companies.
Free logo design is terrible for your brand. It's not just a matter of aesthetics. There are specific reasons why free logo design could be detrimental to your company's brand. Here we will discuss the various problems that could arise when you use a free logo design.
There are many reasons why free logo design is terrible for your business. But most of them boil down to one thing: free logo design is BAD for your business. You see, a business logo is your most crucial branding asset. It's the first impression your customers get about your business. And if your logo doesn't look good, people won't remember it. And if they don't remember it, they'll forget about your business and won't come back. So if you want to grow your business and increase your profits, you need to invest in a great logo.
Benefits of hiring a professional logo designer
We design logos daily, work with clients, and see their visions come to life. A logo designer is gifted with seeing what a company's name represents and translating it into something creative and unique.
There are many reasons why hiring a professional logo designer can be advantageous. For starters, it gives you access to the talents of a highly-experienced designer with the knowledge to create something that reflects your brand's style and vision.
Another reason is that when you hire a logo designer, you invest in your company's future. When you or your staff use the company's logo, they'll remember the brand and feel connected.
Finally, a professional logo designer will ensure that your brand identity is consistent across all marketing materials. Even the most minor details can significantly impact whether or not your brand looks professional.
Hiring a professional logo designer can have a wide variety of benefits. Here are a few perks of hiring a designer to help bring your vision to life.
A professional designer will ensure that your brand is consistent across all marketing materials. Even the most minor details can have a massive impact on whether or not your brand looks professional.
A logo designer is a brand expert. They know how to connect your brand to your target audience and can communicate that through your logo.
Your logo designer is an expert on creating a consistent and cohesive brand, but that doesn't mean they don't want to make your logo stand out. That's why they will bring their unique style to the project.
A professional designer will respect your vision and give you the creative freedom to make the changes you need to create a great logo.
What makes a good logo design?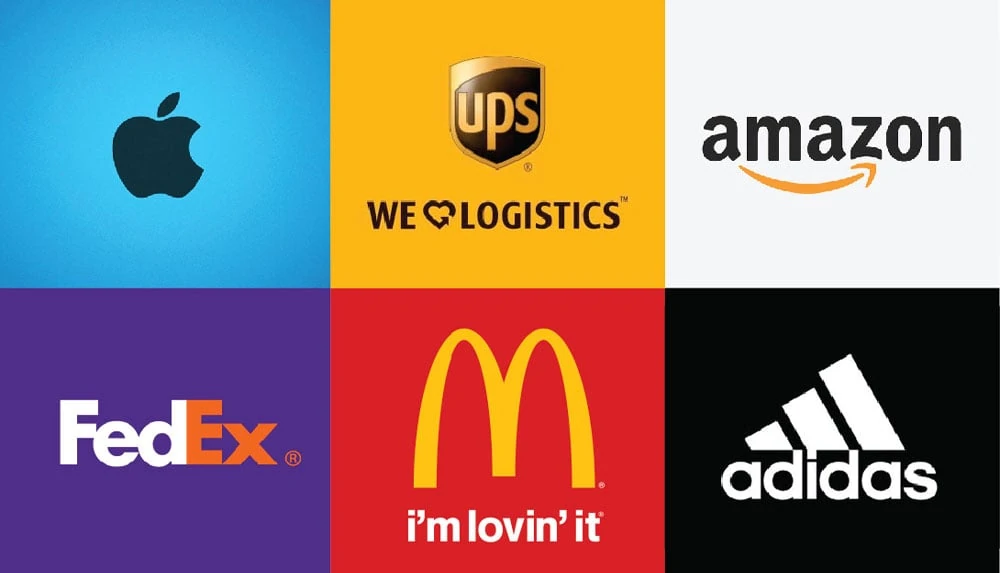 Designing a logo requires a lot of thought and work, but some general guidelines ensure success for many types of companies. Some basic concepts to keep in mind include the following:
It should communicate your company's message clearly and efficiently
Make sure that it stands out from competitors
Be bold and original
A good logo should make people want to take action.
Logos are essential to any business—whether designing your logo or working with a professional designer to create one for you. You want a logo that is easy to recognize, memorable, and visually appealing.
Here's a look at some of the most common ways businesses use logos.
A single-color or black-and-white logo: Companies often use this option for branding purposes. Their logo may consist of a single color or black-and-white design that can be applied across various media.
A double-color or two-toned logo: "contrasting colors," this logo has two colors, usually black and white or white and gray.
A single-color logo and a monogram: Monograms—the lettering of a company name, also referred to as a "logo"—are used in logos that combine a single color and the company name.
Three-color logos: A three-color logo consists of three colors, usually red, blue, and green. These colors represent fire, water, and earth, respectively. This combination may be found on many corporate logos, including those of the U.S. military.
A multi-color logo: Some companies use this design to signify multiple parts or functions of the business. For example, they may have a multi-color logo representing their organization's various departments or divisions.
How do you know if a logo is good?
Please pay attention to how it communicates your brand. Does it say what you're selling? Do the colors work well together? Does it appear professional or too casual?
Remember that a simple, robust and clean image is the best way to represent your brand. You don't need fancy fonts or effects to create a great logo. Instead, make it simple, unique, timeless, and memorable.
Why a free logo design is bad for business
Free logo designs can cost businesses thousands of dollars and years of work. A study found that companies spend about three times as much money on their logo as they do on their website.
A good logo is a sign that says, "I'm a big company with much experience." It should look professional and memorable and represent your brand and company image. But it's not always easy to create a memorable, high-quality logo.
Free logo design is a standard marketing practice among startups and new businesses. They often choose free logo design websites because it's a quick and affordable way to get a primary logo.
But a primary logo doesn't tell potential customers that your business is trustworthy or experienced. A well-designed, memorable logo is the key to success, and a good logo is not cheap. Your logo is essential to your company's identity and reputation and is vital to your business's growth. You need to ensure that your logo is good and represents your business.
Free logo design is a quick and easy way to start, but if your logo is poorly designed, you can't rely on it to represent your company. A poor logo design will confuse potential customers and make them less likely to buy from you. If your business's logo is confusing or ineffective, it will also affect your company's overall credibility.
To avoid this problem, start by asking yourself the following questions:
Do you need a logo?
Does your logo meet your business goals and needs?
Are you willing to invest in a quality logo design?
How much are you willing to spend on a logo?
Will your company need multiple logos?
Do you need a logo that is consistent across all your marketing materials?
If your answer to these questions is "yes," a well-designed logo is an investment in your business.
What should you know when hiring a logo designer?
When choosing a logo designer, don't be afraid to ask them to show you their previous work. There are two main things to consider when looking at the logo designers' previous work: how well they do it and whether it's precisely what you want.
Choosing a logo designer who understands the importance of creating a logo that speaks to your brand, communicates your message clearly, and attracts clients is essential. However, that doesn't mean you should accept the first design you're presented with.
To help you choose the right logo designer, here are some common mistakes made by clients:
a. Choosing a Logo Designer Based on Price
Price is a factor when selecting a logo designer, but it shouldn't be your sole criterion. Please don't hire a logo designer simply because they offer the lowest price.
b. Choosing a Logo Designer Based on the Design
This is a big mistake that most people make. If the designer's first impression was based on the design, they might think they're the only ones who can do it. The fact is, many designers create excellent logos even if the design isn't perfect. You need to hire a designer that aligns with your values and vision but remember; you'll get what you pay for. If you go cheap, you may pay more in the long run.
c. Choosing a Logo Designer Who's Not Available
You can't expect to be able to talk to the designer directly if they don't have a phone number or website listed on their profile. It would help if you were sure that they were willing to take your direction, respond quickly, and create a high-quality logo for your business. If you find someone unresponsive or unavailable, it's a good idea to find a new one.
d. Never Rush the Process!
When hiring a logo designer, ensure they have enough time to create a professional-quality logo representing your business. You want to avoid getting a logo that is rushed or poorly produced. Ask to see samples of their previous work before signing the contract.
e. Don't Hire a Designer without Seeing their Portfolio
Another critical step in hiring a logo designer is reviewing their portfolio. When viewing their work, look for their branding style, color palette, and overall quality of their logo designs.
Conclusion
The fact is that you should pay for professional logo design. Even if you get your logo designed for free, it doesn't mean you'll have a good-looking logo.
For starters, you're never going to get a logo designed by someone without experience. And most designers will tell you that you should always have your logo designed by someone who's experienced.
And let's face it, when you go with a free logo design, there's a good chance you'll end up with a logo that looks like a first grader designed it. So, you're going to have a hard time selling it.
Get in touch with Dallas Design Co. today for a free quote!