What does a Graphic Design Consultant do?
TLDR: The responsibilities of a Graphic Design Consultant are diverse, but most of the work involves planning, strategizing, and presenting solutions to clients, from concept to execution.
In the world of graphic design, there are plenty of different roles. A designer may create logos, websites, brochures, and advertisements. They may work on branding and branding identity and create social media graphics, infographics, and more. But what do graphic designers do? Graphic Design Consultants do more than design—they analyze and research a client's marketing strategy, goals, and needs to produce a visually appealing brand that will attract their target market.
Graphic design is a unique profession that combines art, science and technology creatively. A graphic designer creates brand identities and logos, websites, corporate documents, brochures, advertisements, social media graphics, and more.
The primary goal of a graphic design consultant is to provide solutions to business problems by using creativity to solve complex problems.
What does a Graphic Design Consultant do?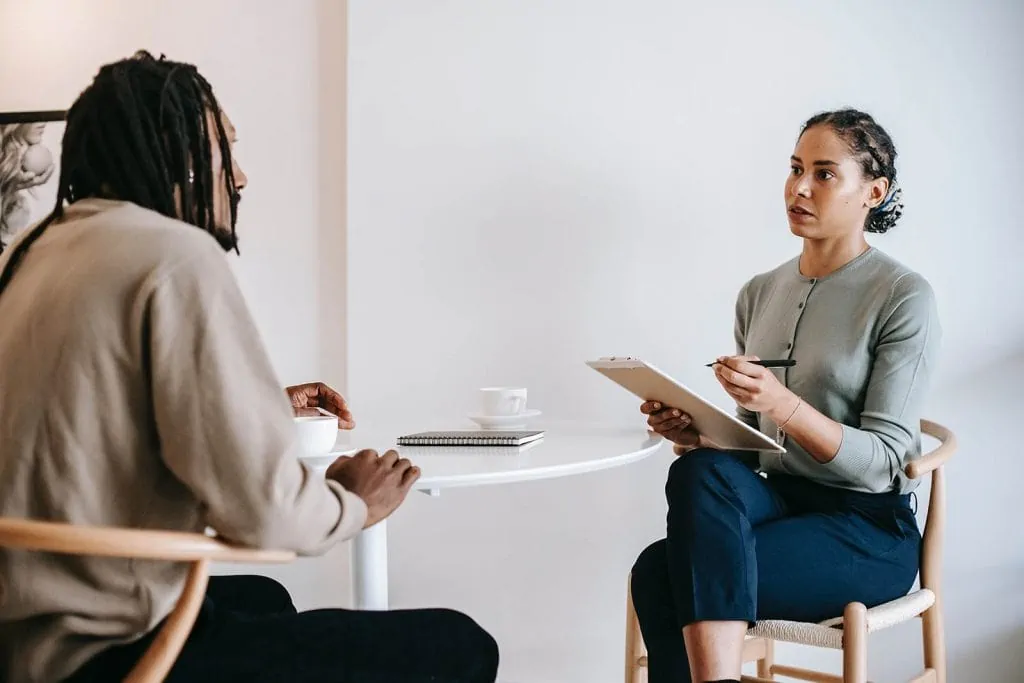 A graphic design consultant creates custom websites for individuals and businesses, ranging from simple brochures and presentations to fully-fledged eCommerce stores. When creating a website, a graphic designer needs to think of everything from layout to color schemes and fonts to content and images.
In addition to designing your website, graphic designers can work on the look and feel of your brand's logo and business cards. This means they must work closely with the client's other marketing and graphic professionals, including an illustrator, photographer, copywriter, videographer, and brand ambassador.
What Does a Graphic Designer Do?
A graphic designer must first understand the client's goals, whether for a business or an individual. Depending on the type of project, they may need to brainstorm ideas with the client, collaborate with the other team members, and create design mockups. The designer may even be required to develop a creative brief, a written document outlining the client's business objectives, the project's purpose, and how the client wants to use the final product.
In addition to providing design solutions, a graphic designer will ensure that the final product is properly optimized for SEO and conversion rates. They may also be called upon to provide graphic design services for websites, apps, print materials, or other products or services.
What Skills Do I Need to Become a Graphic Design Consultant?
You'll need strong visual skills, excellent communication skills, and the ability to work well with a team. Some graphic design firms seek applicants with experience in photography, typography, illustration, and other creative fields. However, brushing up on your Photoshop and Illustrator skills doesn't hurt while learning more about the job.
How Much Will I Earn?
Graphic design is an emerging field, so the average salary for a graphic design consultant depends on factors like geographic location, industry, and experience level. According to the Bureau of Labor Statistics, the median salary for graphic design consultants is $60,000.
Is Graphic Design Right for Me?
Although the field is rapidly expanding, there are several drawbacks to working as a graphic designer. Most employers are looking for candidates with a bachelor's degree, so you'll likely need a higher education to land a full-time position. Graphic design jobs are also highly competitive, with many job postings calling for experienced applicants.
There's also a shortage of skilled graphic designers, so finding work may be difficult if you don't have a background in art or design. However, there are plenty of freelancing and online opportunities to pursue.
How to Become a Graphic Design Consultant
The process of becoming a graphic design consultant is reasonably straightforward. You can begin by completing a course or attending seminars. You may also consider earning a certification or taking online courses, like those offered by Creative Cow, Lynda.com, and Skillshare.
How Long Does it Take to Become a Graphic Designer?
Becoming a graphic design consultant is a long-term process, with a typical career path lasting 5 to 10 years. It can take anywhere from 3 months to a year to complete a Bachelor's degree, and it may take a few years to get the experience needed to land a job. It's recommended to start looking for employment in your 20s, which gives you a chance to gain valuable experience while still in school.
Should I Start Earning Money While Still in School?
It's best to build a portfolio of your work early on, especially if you're applying for a career requiring a bachelor's degree. A portfolio is a great way to demonstrate your creativity, so it's important to include examples of your graphic design and other artistic talents.
As you build your portfolio, consider starting a blog or using social media to promote your work. These online platforms can help you build credibility and develop relationships with potential clients.
Do I Need a Degree to Work as a Graphic Designer?
If you don't have a college degree, consider applying for freelance or part-time work. Graphic design jobs are plentiful, but they often require experience and education. You'll have a better chance of landing a position if you've demonstrated your ability in a similar field.
If you have a bachelor's degree, consider getting a second degree in a related field, like computer science or marketing. Some employers will look favorably to students with a double major who can bring their technical knowledge to their work.
Essential Tasks of a Graphic Design Consultant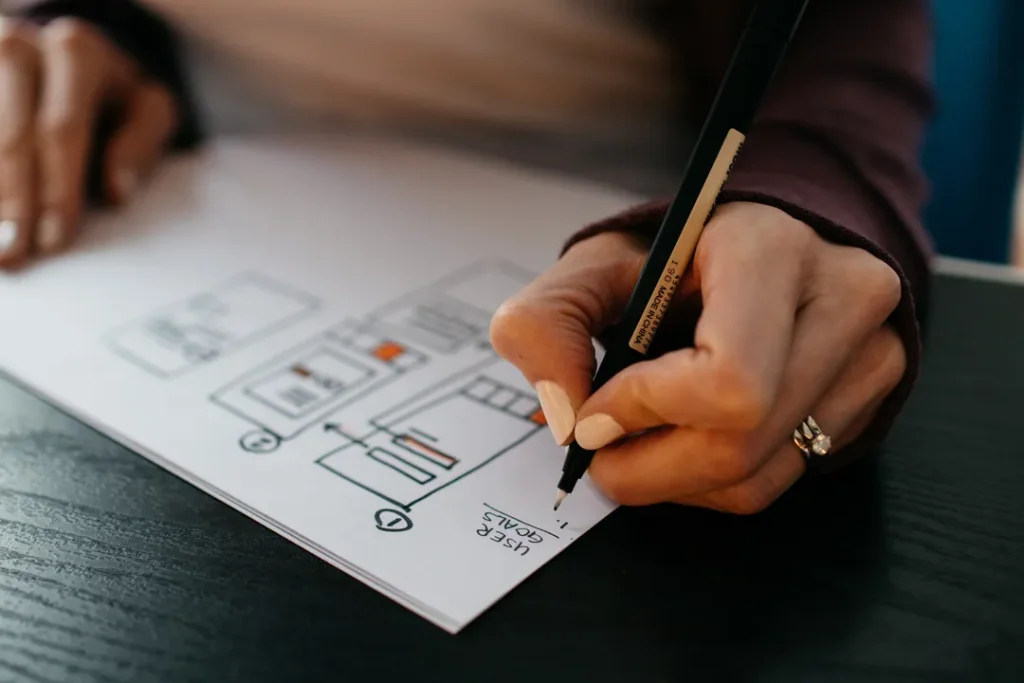 The essential tasks of a graphic design consultant include developing an understanding of brand and design and the technical skills necessary to execute those concepts.
An excellent graphic design consultant is always up-to-date with print, web, video, and other media trends. They can understand and translate a client's business goals into functional and visually pleasing designs.
Graphic design is a visual medium that has been around for centuries, but its application has dramatically changed with the advent of digital printing. Today, designers must understand the technology that enables them to create stunning works.
As for technical skills, a graphic designer should have a solid understanding of typography, the various ways to display information and communicate ideas graphically, and the fundamental principles of design and art. They must also be familiar with the latest software programs and can manipulate images and vector graphics.
Other essential skills include collaborating with other team members and translating a client's needs into creative solutions. An excellent graphic design consultant can think critically and creatively to create solutions that exceed expectations.
What Is the Best Graphics Design Job?
There are many careers in graphic design, and they all vary according to the nature of the work. A graphic design professional may specialize in print, interactive, video, web, or some combination of those mediums.
Print design is the most commonly used technique. An experienced print designer can create almost any printed material, from posters to invitations. Many companies have departments that make printed items, such as brochures, product manuals, or newsletters.
Interactive design encompasses the creation of websites, intranets, and other digital media. Web designers create the actual pages of a website, while a motion designer creates interactive features, such as animations and motion graphics. An illustrator creates the art for websites and other digital media, while an author can help write copy and prepare the text for the site.
Video designers are responsible for video production, whether a simple commercial or a feature-length film. A video producer or director is usually the person who determines the scope of a project and sets the terms of the budget and schedule.
Web designers are responsible for the creation of the entire website. From the navigation to the font choices, a web designer's role is to ensure that the site looks and feels consistent across all devices and browsers.
A successful graphic design consultant is versatile, highly skilled, and a quick study. The industry constantly changes, so keeping up with the latest trends is essential to stay relevant.
Skills of a Design Consultant
If you're passionate about the products you design, you quickly become distracted by the creative process and must remember to focus on the big picture. As a designer, you're not just working on a product but creating an experience for your customers.
For example, you want a website to help parents prepare their kids for school. How will they interact with the site? Do they need a mobile app to complete tasks quickly? Will the content be intuitive and easy to understand? Will the website integrate seamlessly with other systems?
A lot of the time, the answer is no. We've been taught that the best way to solve a problem is by throwing money at it. But that doesn't mean money is the best solution, especially when designing and developing a website. Designers must consider what will make a user happy and successful with the product. The product will be flawed if the user gets confused or frustrated while using the site.
As a designer, you can't always tell if a product is successful. You can't go to a user and ask them whether or not they liked the product. You can conduct user research and try out a prototype or beta version to determine how the product is used.
That's where the skills of a design consultant come in. A good design consultant works with you and your team to evaluate your project from the user's perspective. They identify problems and opportunities you and your team haven't considered and help you design a product that addresses the customer's needs.
A design consultant can help you with the following:
Understand your users
Design for real people
Avoid pitfalls
Identify hidden problems
Create an effective design
As a designer, you must consider the product, not the creative process. Working with a design consultant who understands the client's business and the big picture is essential.
How to Become a Design Consultant
As a graphic designer, you work hard at being a visual communicator. You are a master of design principles, layout, and typography. No wonder your clients have begun to notice your ability to convey their ideas clearly and succinctly. But to take it even further, you could use your talents to expand into consulting! Graphic design is the art of communication. It's more than just creating pretty graphics; it's a way to educate, inform, and inspire audiences. If you enjoy creative problem solving, are eager to learn more about your field, and are willing to help others share their stories with the world, consider becoming a graphic design consultant.
Graphic Design Consulting Jobs Are on the Rise
Graphic design is an expanding field, and the number of jobs available continues to grow. As technology changes, industries adapt, and how we communicate with each other changes. If you've got an eye for detail, a passion for graphic design, and the desire to make your clients' projects look incredible, you're in luck.
There are lots of opportunities for graphic design consultants! Consider the following areas.
Marketing
Advertising
Promotional Materials
Social Media
Brand Identity
Design Systems
Logos
User Interface
Mobile App Design
Video Production
3D Animation
Data Visualization
Industry Consulting
In addition to working with clients, graphic designers are often asked to work for themselves and offer industry expertise and training to others. This is known as industrial consulting. You could offer to speak at conferences or put together training materials. You could also start your own company. All of these things are possible!
Graphic Design Schools Offer Courses That Include Graphic Design Consulting
One of the fastest-growing career paths for graphic designers is industrial consulting. You could find a job with a firm offering this service or start your own business. Either way, many of the skills you need to succeed as a consultant are learned in college. In addition to learning about the latest trends in design, you'll be learning about client relations, project management, and marketing. You'll learn how to write a proposal, prepare a budget, and manage a team of employees. And if you're looking to start your own business, you'll learn all about business administration and finance.
Many of the graphic design schools listed on this site offer courses that include industrial consulting. The Accrediting Council for Independent Colleges and Schools accredits the graphic design schools listed here. Many colleges and universities around the country offer certificate programs and degrees in graphic design. Check with your local college or university to see which programs they offer.
Here are a few examples of what you can expect in a course in industrial consulting:
Client relations
Project management
Budgeting and financial accounting
Sales and marketing strategies
Business law
Communications
How to start your own business
Working with clients
These courses allow you to work with real-world problems, learn various skills, and earn credits towards your degree.
Conclusion
There are many graphic design jobs, but only a few are rewarding. It's essential to choose a career that you enjoy.
A graphic design career might be perfect if you enjoy the creative process and love working with clients.
I'm not going to lie, it can be hard to break into this industry, but I'll share with you some tips and tricks that you can use to build a strong portfolio and land that first job.
As you may have guessed, there are no magic tricks or secret shortcuts. The only way to get ahead is to put in the work.