How to Create a Marketing Plan in 5 Simple Steps
Understanding your target audience's needs is crucial to any marketing plan. If you can't provide this, then there's no point in planning at all.
Your plan must be simple to understand yet powerful enough to achieve your goals. A marketing plan is a roadmap for your marketing efforts. It provides direction and helps you identify your goals, strategies, and tactics. It's like a road map that takes you from point A to point Z. When you have your plan written down; you have more certainty about the outcome of your marketing efforts.
It all starts with a clear vision of what you want your audience to do. Then it would help if you determined who is in your target audience and how best to reach them. Next, you'll need to define your marketing plan, which includes your budget, goals, and strategies for reaching your audience.
What is a Marketing Plan?
Marketing plans are usually substantial documents, covering everything from your target audience, product features, advertising copy, distribution strategies, sales methods and financial forecasts.
In our opinion, a Marketing plan is two separate plans in one document: a business plan (a concise, one-page document) and a marketing plan (a more comprehensive, two-page document). They both need to be prepared independently but can be combined into one document.
The primary purpose of the Business plan is to raise finance to buy equipment or premises and to hire staff. The primary purpose of the marketing plan is to sell products. This is sometimes called a market analysis. It will detail your target market and will look at your competitors.
Business Plans and Marketing Plans
A company's owners usually prepare a business plan. It will include information about the company's financial position, projections of income and expenditure over the next few years and details of the products and services you intend to offer.
A marketing plan will cover similar ground as the business plan but focuses on your customers rather than your company. Your marketing plan may be prepared by your marketing team or sales force and focus on your target market and competitors.
Both the Business plan and the Marketing Plan will include financial forecasts, which are statements of assumptions based on research. If the forecasts turn out to be wrong, then the whole plan can be thrown out and a new plan drawn up based on current market conditions.
Marketing Plan Examples
1) Coca-Cola has a clear message that gets across. Their 'Drink Coca-Cola' slogan is simple, memorable and fits the product. The adverts are simple and to the point and encourage you to drink Coca-Cola. This helps them to sell more products.
2) Marks & Spencer's 'The Look' campaign was great. M&S gave the public what they wanted – stylish clothing at affordable prices. They got rid of the middle man and sold direct to the customer, using social media to connect with the public. They made their clothes easy to find online and through the television. They used high-quality pictures, and their clothes were fashionable, not tacky. They had a new website too, which was modern and friendly.
3) The British Army have a marketing plan for soldiers. It's a set of rules that tells the army how to achieve its goal of making people happy. It includes using color, slogans, images and fonts that help it communicate with the public. It helps people to remember the brand and what the army stands for. It helps the soldiers to be creative and develop their ideas.
4) Google has a clear message that gets across. It has an innovative product and makes it easy for the public to find information. It offers free products to help people with their search and tells them how they can make money from their websites.
5) Tesco's 'Real Food Real Life' campaign was good. They told the public about the fresh food they sell using sustainable methods, which make it healthier and more natural. They showed several real people using the products and showing their results.
6) Apple's 'Think different' advertising campaign was simple. They showed several different people and their lives with various Apple products. It showed the different uses for Apple products. It helped the public see that they could use Apple products to improve their lives. It showed the difference between the original Macintosh, which they made in a garage and the Macbook Pro, which the same company made as the iPhone.
7) Sony Ericsson has a good marketing plan for mobile phones. It shows how they are unique and different from other mobile phones and explains why their customers should buy them. They used a simple approach and ensured they put the phone on show. It's a smartphone which lets people do everything from playing games to talking, texting and sending emails. It lets them stay connected and in touch with the world.
8) Starbucks has a clear message that gets across. It's a coffee chain, and it's trendy. They have several different reasons to buy their coffee. They offer drinks in different flavours; they offer free Wi-Fi, they sell a range of snacks, they make their coffee fresh, and they give free cups of coffee to children.
9) Mcdonald's 'Have it your way' campaign was good. They aimed to sell the product to women, the more affluent and well-educated. It's a big chain of restaurants with many products. It helps people to get what they want when they want it.
10) Nokia's 'It's me, it's me, it's me' campaign was good. It aimed to make the public believe that it's a person's phone and that they should be able to take pride in having one. It gave the public a reason to keep their mobile phones by making them part of their identity.
How can a Marketing Plan Benefit my Business?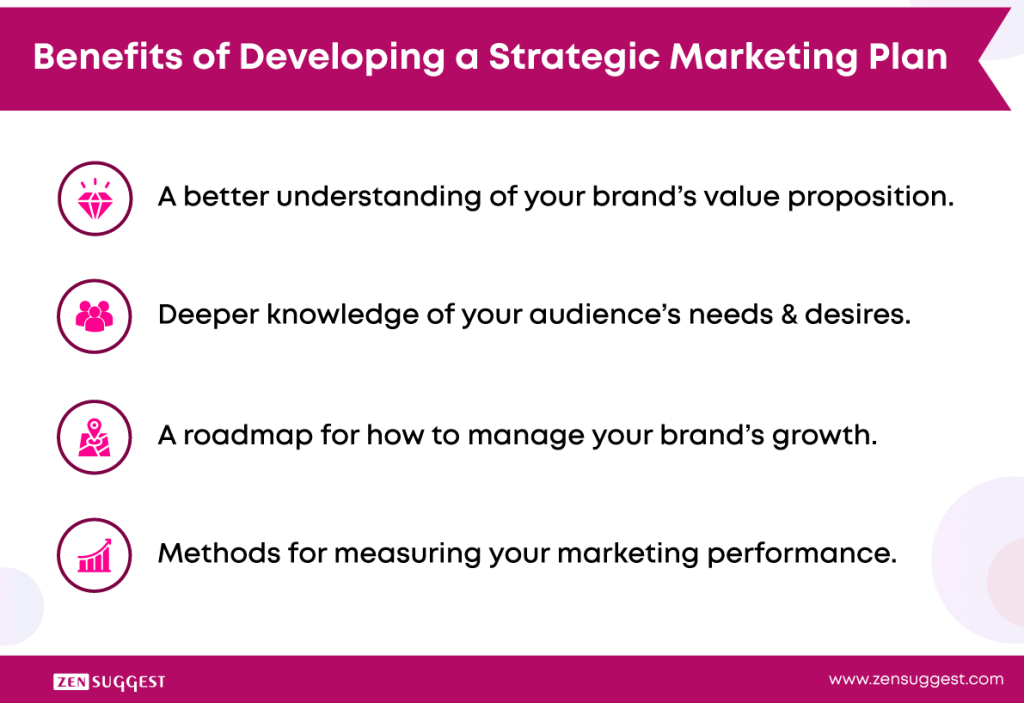 You can develop a marketing plan to meet your specific needs and objectives. Marketing plans are a vital component of any business strategy. The most common function of a marketing plan is to increase sales and promote awareness of the services or products offered by your business. Marketing plans can be divided into different types according to their purpose. They can include:
Product marketing plans promote products, services, or brand awareness.
Market development plans help define the target market and develop and implement marketing strategies to attract new customers.
Advertising plans promote your product or service to a particular market segment.
Marketing strategies outline the tactics and activities you will implement to achieve the desired goals.
In addition to these main types, there are many other marketing plans. This includes planning your promotional activities (e.g. how to reach your customers).
The most popular type of marketing plan is a sales plan designed to increase sales. A sales plan will include your company's steps to market its products or services.
Reasons for using marketing plans.
Marketing plans are usually developed with other marketing tools, such as market research and advertising. Marketing plans are used to create a strategic framework for your business.
They provide a basis for decisions regarding the direction your business takes, the actions that you will take, and the resources that you will use. You may also use marketing plans to establish performance measures to see whether your company is making the progress you had hoped for.
Marketing plans help you understand your audience, the market, and the competition. They can help you to develop effective marketing strategies. You can also use them to measure the success of the strategies that have been implemented, which helps to ensure that your company is headed in the right direction.
In addition to increasing the profitability of your business, marketing plans help you to establish clear goals and communicate them effectively. Marketing plans will ensure you have a cohesive vision of the company and its products and services. A marketing plan can make your company more competitive and help you achieve your marketing objectives.
5-Step Marketing Plan
1 – Identify Your Business Goals
Business owners must first identify their business goals. After identifying these goals, they must determine whether or not they are working towards achieving them. If a business owner cannot do this, then it's very likely that they will never achieve success in their business.
A business goal is something a business owner wants to accomplish by the end of the year. This might include, for example, growing the customer base. It may also include lowering expenses. Once the business owner has identified what they want to accomplish, they can begin planning for the future.
To start, a business owner needs to determine which areas of the business they will focus on during the year. As a rule of thumb, the bigger the business, the more areas it should focus on. If a business owner only focuses on one area of the business, they will probably never reach their goal.
The next step in planning is setting short-term and long-term objectives. Short-term objectives are things the business owner wants to accomplish within a certain amount of time. For example, they might want to increase the customer base by 15 per cent by the end of the year. Long-term objectives are defined as things the business owner wants to accomplish at the end of the year. They may want to grow the customer base by 30 per cent.
After setting their short-term and long-term objectives, a business owner should begin to work on them. If they do not, they will never be successful.
Short-term objectives require immediate attention. They need to be checked regularly so that they remain on track. The more often the short-term objectives are checked, the more likely you will meet them.
Long-term objectives are harder to achieve. Most businesses set them for the end of the year. However, they should always be checked regularly throughout the year to be moving towards the goal. It's vital to ensure that there are no setbacks in the process.
An effective way to set goals is to write them down. A business owner can write them on sticky notes and put them around the office. They can also set them in their day-timer or appointment book. Some people even write their goals on the wall in the bathroom.
2 – Find Your Market Segment
Every business has its own unique set of needs, problems and challenges. We have developed several market segmentation tools to help you identify your market segment and the appropriate solution for your particular problem.
Marketing is about creating a strategy to meet the needs of your target audience. Every business has different target audiences and different solutions to satisfy these needs. You need to figure out who your customers are, what they want, and how to make them buy from you.
A customer can be defined as someone who has expressed interest in your products or services. You may not know who your customer is yet. However, you should know that every consumer is a potential customer. This means that you should think about your potential customer even if you don't yet know who they are.
In addition to knowing your potential customer, you should know where they live and what makes them tick. These are the segments in which you must focus your marketing efforts. They are the basis of your marketing plan.
Your customer base is made up of three segments:
Demographics: A demographic segment is a general group to which a product is sold. Demographic information includes age, gender, income level, and occupation.
Psychographics: A psychographic segment is the type of person who buys a particular product. You might find that your potential customers are mainly men over 40 with high incomes. Knowing your psychographic segment will give you a better idea of whom you are selling to and what motivates them.
Behavioral Segmentation: Behavioral segmentation is a way to get inside the mind of your target audience and understand their behavior. Understanding why your customers buy and where they buy from is helpful. It can help you to understand what they want and need.
3 – Find Your Customers
Customer Relationship Management (CRM) software is ideal for identifying your customers. It helps you to track and monitor the activities of your current and potential customers. You can use this software to track the customer data such as name, email address, phone number, mailing address, etc.
You can also create a list of your customer information to conduct further analysis. If you use CRM software to determine your customers, you'll be able to get more information about them. You'll also be able to identify the problems and challenges that your customers are facing.
To generate leads for your business, you can search for people who are searching for your products and services online. You can also use Google Adwords and Facebook ads to create your marketing plan. By using these techniques, you can attract potential customers.
Determining your customers is an essential part of marketing planning. Therefore, you need good CRM software and a customer data list for further analysis.
4 – Figure Out Your Pricing Strategy
If you don't have a pricing strategy for your marketing plan, you miss out on an ample opportunity.
Pricing strategies are critical to your marketing business because they can make or break your business. You must know how much you should charge and what will make your clients pay you.
There are many different ways to figure out your pricing strategy. We will teach you how to do this in this short guide.
Step 1: Think About What You Offer
The first step in figuring out how to price your marketing plan is to figure out what you offer. What do you offer your clients that sets you apart from the rest?
Think about what your services and products are. What differentiates you from other businesses? Do you provide a service or a product?
Once you understand what you offer, your next step is to consider your competition. What are they offering?
Now that you have this information, the last step is to decide if you need a marketing plan. What marketing plan would you like to offer your clients if you do?
Step 2: Determine Your Fees
Once you have determined your services and competitors, you can determine your pricing.
For example, if you offer social media management services, your pricing will depend on how many hours you spend managing your client's social media accounts.
If you work per hour, you can charge anywhere between $10 and $100 per hour. You can even create a flat monthly fee based on the number of clients you have. For example, if you have five clients, you can charge them $750 monthly.
You can also charge a one-time setup fee if you offer a monthly membership plan. You can charge between $500 and $3,000 for the setup fee.
Your monthly subscription will vary depending on how many clients you have. You can also charge extra fees for features like team management, customer support, etc.
As you can see, pricing your marketing plan is a complicated process.
You have figured out what your clients are paying for and what you offer. Now you can start to determine your prices.
5 – Decide On A Unique Value Proposition
The value proposition is a phrase that describes what a company offers its customers and why they should choose it over its competitors. It's also used in marketing strategy, product positioning and corporate communication.
A value proposition describes a valuable product or service to its customers. A business needs a unique value proposition if it wants to succeed in the marketplace.
To create a unique value proposition, a business must clearly understand the target customer's needs and desires, identify the product or service that can meet these needs and desires, and create a marketing strategy based on the uniqueness of this offering.
Value proposition examples include:
"We make cars and trucks better" – Chrysler Corporation.
"We provide high-quality printing at the best price" – OfficeMax.
"Our products are made in the USA, by American workers." – American Eagle Outfitters.
The primary purpose of a value proposition is to persuade customers to buy. You can consider the value proposition if you clearly understand the business's target market, industry, and competitive offerings.
Some essential elements of the value proposition are:
Benefits
Features
Unique Selling Proposition (USP)
Pricing
Benefits describe the benefits to your potential customers. It's also the selling proposition. It's your opportunity to explain why a particular product or service is better than competing offerings. If you offer an alternative to your competitor, you'll need to explain why it is the better choice for your potential customers.
Here are some examples of benefits:
"Our product is safer than the other brands out there." – Laptop manufacturer
"We offer the highest quality printing on the web" – Office Max
"Our service is the fastest out there" – Bank
"Our product comes with a 30-day warranty" – Laptop manufacturer
Features describe the features of your product or service. They include:
"All of our laptops come with a 1-year warranty" – Laptop manufacturer
"We have the lowest prices around." – Office Max
"Our service is the fastest out there." – Bank
"We have a fast turn-around time." – Laptop manufacturer
Features should be detailed, so your potential customers easily understand them.
Conclusion
In conclusion, your marketing plan aims to create a marketing system to deliver the desired results. Your plan must include strategies to create awareness, attract leads, convert traffic, and turn those leads into qualified prospects.
Use this guide to help you create a marketing plan for your business.