8 Tactics to Maximize Social Media Engagement
A successful social media campaign can help increase brand awareness, dialogue with consumers, and drive qualified leads to your site.
Social media engagement requires more than simply having a presence on Facebook and Twitter. If you are serious about social media marketing, you'll need to focus on engaging your audience. You can't just create a profile, post once every day, and expect people to come running. It would help if you thought about what motivates your audience to engage with your brand and find ways to meet those needs.
If you aren't willing to invest the time, money, and effort to create a content strategy, you're leaving opportunities for engagement on the table. So what are the most effective tactics for increasing social media engagement?
You need to read this post to optimize social media engagement for maximum results!
1 – Create content that is relevant to your audience
Content relevant to your audience is crucial for a social media presence. But creating the best content can be difficult, especially if you are a newbie to social media. In this post, I will share with you some essential tips you should keep in mind while creating relevant content for your audience.
Understand the audience first
This is the most critical part of creating relevant content for your audience. What do they want to know? What do they want to read about? These are essential questions you need to ask yourself.
The answers to these questions will guide you toward creating the best content for your audience. You can get the answers by analyzing your social media analytics reports. These reports give you insights into what kind of content works the best for your audience.
Make sure that your content is helpful to your audience
The best content for your audience is the content that gives them something new and valuable. For example, your content must be helpful for the audience if you sell a product or service. When people are trying to find information about your product or service, they are looking for the best ways to buy it. So you should create content that provides valuable information about your products or services.
Be honest with your audience
While creating content for social media, it's imperative to be honest with your audience. You don't want to mislead your audience with false claims, but you also don't want to put out fake claims. You should create honest content and give your audience accurate information about your products or services. When people see your honest and authentic content, they will trust you more than when they see misleading content.
Share helpful content with your audience
Your audience wants to be informed. They will appreciate it if you share content that is useful for them. If you provide helpful information, your audience will be happy. It's a win-win situation for both you and your audience.
Use visuals for better social media engagement
You might think that videos are only helpful for video blogs, but using visuals can indeed be very helpful for your social media engagement. People will remember your brand more when they see images and videos than when they read the text alone. Also, images and videos provide information that is easier to digest than much text.
2 – Understand the core principles of content marketing
Content marketing is the best technique to promote your brand in the online market. In the era of digitalization, content is the king that has the power to transform the entire business. It has become the most effective way to promote products and services in the digital world.
Here are some critical content marketing principles which are essential to be followed by businesses.
Know your audience
The first step is to identify your audience. Whom are you targeting, and how to reach them? Do you know that social media is the best platform for advertising your product and services?
So, you must develop a strategy to reach your target audience through social media. If you don't know what kind of content will help you to attract more people, then it is the best time to find out.
Create the right content
Do you know that content is the king? The content is the best and most effective way to engage your audience and increase sales. It has become the most effective marketing tool for businesses to attract more traffic.
It is time to understand if you don't know about creating the right content. You need to create content that converts visitors to leads and customers. To make your website a success, you must be aware of the quality content.
Target the right audience
The next step is to target the right audience. It is the most important thing when you want to promote your business. To make your website a success, you must make a proper plan to target the right audience.
You must target your content and be relevant to the audience. Your content must focus on the audience's problems, not your products and services.
Write for humans
Writing is an art, and it is something that is required by every business to get success. There is a wide range of writing, from short to long.
You must write in a way that is understandable to the reader. If you are a newbie in the business, you must read several blogs and books before starting your content strategy.
Focus on the keywords
The next important thing is to focus on the keywords. If you want to make your content successful, then you should focus on the keywords.
It is essential thing to target the keywords. You can use the tools like Google Adwords, SEMrush, etc., to find the best keywords for your business.
Make your content shareable
The following vital point is to make your content shareable. The content that people can share is the best one. It will be more successful if you have good content that they can share.
Include calls to action
Another crucial point is to include a call to action in your content. People don't visit your site unless they get something from it. They need to know what you want them to do.
3 – Develop a process for creating social media content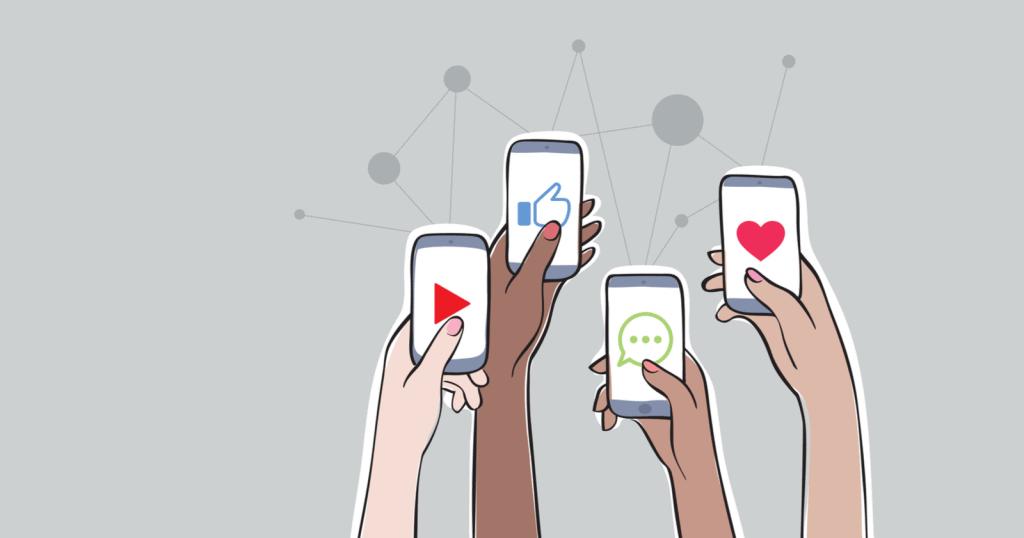 Social media marketing is becoming a significant way for companies to reach potential customers, but most companies do not know how to use it effectively. This article will show you how to create content that people will love and share.
To start, you will need to do a little research. You can do this by either going to a search engine and searching for "how-to" (keyword) + (social media platform). The reason why you should do this is that some platforms have better ways of promoting your content. You may find that specific platforms are better at promoting content than others.
For example, Instagram has an Explore tab that allows you to see what other users share, which can be helpful if you want to learn about other companies' brands. Facebook doesn't have such a feature, and finding content relevant to your brand or business can be complex.
When choosing a social media platform, choose one that allows you to share relevant information with your audience. Choose a platform that allows you to post content regularly so that people will return to your page to see what you have posted.
You can post two different types of content on your social media pages.
1: Visual Content:
Visual content includes images, infographics, GIFs, videos, and presentations. A good example would be a product picture with an explanation of its benefits and features.
2: Textual Content:
The textual content includes blog posts, articles, and quotes. This is more common for businesses, as they usually have a blog. Blog posts include text, links to other pages, and photos.
Both types of content have their place on your page. However, if you decide to post visual content, it's best to keep it short so that it isn't too overwhelming for readers. If you want to post textual content, ensure you have the right keywords in your title.
Make sure your posts are short enough so that people will want to read them. A good rule of thumb is not to write more than 500 words per post. People typically scan through posts on their social media feed, so make sure your posts are concise.
When posting your content, make sure you have a compelling headline that will catch people's attention. Use these tips to make sure your content is engaging.
4 – Be responsive to your followers on Twitter and Facebook
To use social media, you must understand how to communicate with people online. One of the main parts of this type of marketing is to interact with people interested in your products or services. To do this, you need to put yourself out there. Many people are interested in what you are doing, and you will meet them on social media.
You should make sure that you respond quickly to messages and comments. People are always looking for responses, which means you will gain fans. Fans will continue to follow you, and you will become more popular.
The other side is that people may comment on your posts, and you may not respond. If you ignore the comments, then you will lose fans.
There is no point in having fans if you do not respond to their comments. You must ensure that your fans know you are listening to them and taking their comments and suggestions on board.
Do not make yourself look unprofessional by failing to respond to people on social media sites.
It would be best if you aimed to post once or twice a day. That means that if someone comments on one of your posts, you should be able to respond within 24 hours.
You should reply to all messages you receive, whether you agree with the message. Social media marketing can be very effective if you make an effort to do it correctly.
The most effective way to do this is to follow the 'Rule of 20'. It would be best if you aimed to answer 20 questions a day. This is because people will not expect a response to their comments and will be impressed if you do. If you do this every day, then you will build up a considerable number of fans.
If you do not answer people, then they will move on. As more and more people start to follow you, it will become easier to get people to visit your website.
When people visit your website, they will see that you are a genuine company that gives its customers a good service. This will encourage them to buy from you.
You can even give them a discount by offering them special offers.
This is easy to do and will not take much of your time. It would help if you thought about how to market your business as soon as possible.
5 – Focus your social media content on quality, not quantity
Social media is the largest traffic source and has become one of the best platforms to market your business. However, you must use the right strategy to get the best results.
What is the key to getting the best result? It is the quality and not the quantity of the content. The primary purpose of any social media platform is to promote the brand and get new customers.
So, how can you create high-quality content that will get the best result? Let us check out.
Create quality content
Creating quality content is essential because search engines always prefer quality content. So, the content you write should be exciting, and the writing style should be simple.
Use social media images
If you are creating content for Instagram, use the product or brand images. You can add the hashtags of the product and also mention the brand name. This will give the impression that you are the one who has posted the image.
Use the right keywords
Your content should include the keywords, but not too much. It would be best if you used the right combination of the keywords so that the search engine would be able to understand the meaning of your content.
Make use of visuals
You can use the images and the videos to explain your content. A video will be a better option than a photo because it is easy to understand and keeps the viewers engaged.
So, if you want to promote your business, you need to use the tips mentioned above to get the best results.
6 – Utilize social media for brand building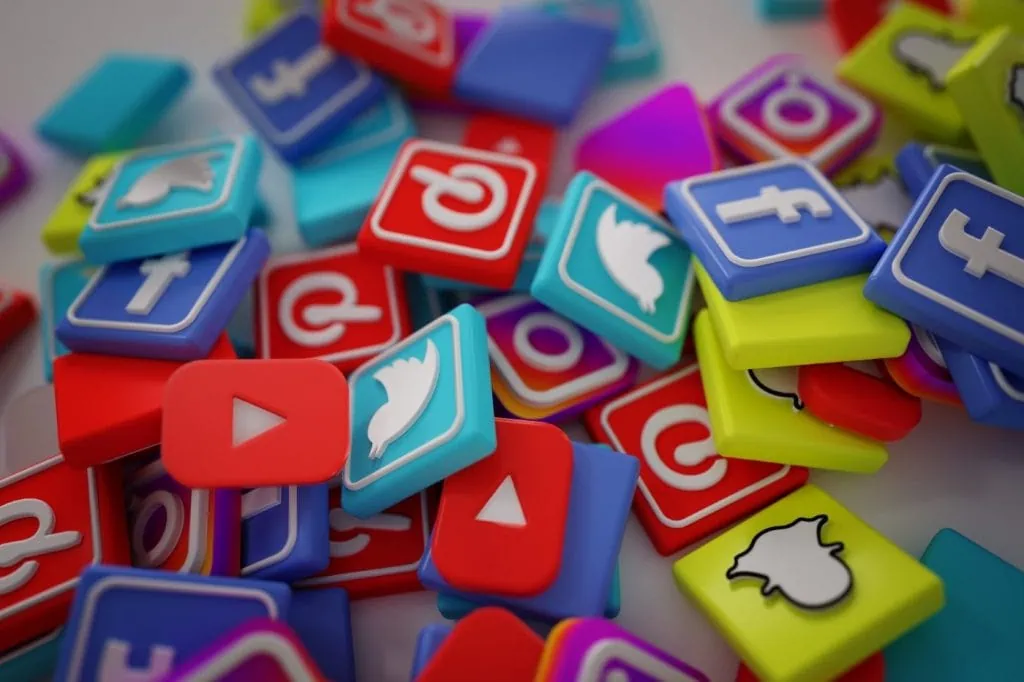 Social media platforms provide a great platform to engage your audience conversationally. It helps build relationships with your followers by engaging them and keeping them updated. This leads to brand building.
As a business owner, you should know the various benefits of using social media for business. The use of social media can be defined as using digital media and communication platforms such as Facebook, Twitter, Instagram, Pinterest and many others to reach out to customers and market your product or service. It has become a trend as businesses increasingly turn to social media for advertising and promotion.
There are various ways in which social media marketing can help build brand awareness.
1 – Customer engagement
As a customer, you are always concerned about your brand and its products and services. To make sure you get a good return on investment, it is vital to keep your customer engaged. Social media helps you to keep in touch with your audience, and this helps you to maintain their loyalty to your brand. This is a long-term and mutually beneficial relationship.
As a business owner, you must understand what your customer wants. You can quickly learn what they want through customer feedback. Social media allows you to know what your customers think about your brand. It gives you a platform to connect with your customers.
It helps you identify problems with your product or services and address them immediately. It is also a great way to build customer trust and relationships.
2 – Business reputation
In today's world, there is no such thing as bad publicity. Every day people search for products or services on Google or Bing. Social media provides you with a platform to promote your business. Social media is a great place to share your business and brand stories.
It helps you to gain credibility and trust among your audience. When your business gets positive reviews on social media, it helps you build trust and credibility. Social media is great for posting pictures and videos of your products and services. It helps you to build brand awareness.
Social media is also easy to track customer satisfaction and gather customer feedback. It helps you to monitor your competitors. You can learn about your customers' preferences and needs. It is an effective way to target your audience and create a niche audience.
3 – Social proof
When you share your brand story and business stories on social media, you get a chance to showcase your products and services. Sharing images or videos of your products and services on social media helps create social proof for your brand. This is a great way to show off your products and services.
Social media provides an excellent opportunity to showcase your products and services. This helps you to drive traffic to your website. You can even sell your products and services directly on social media.
7 – Optimize your content, so it converts more visitors to customers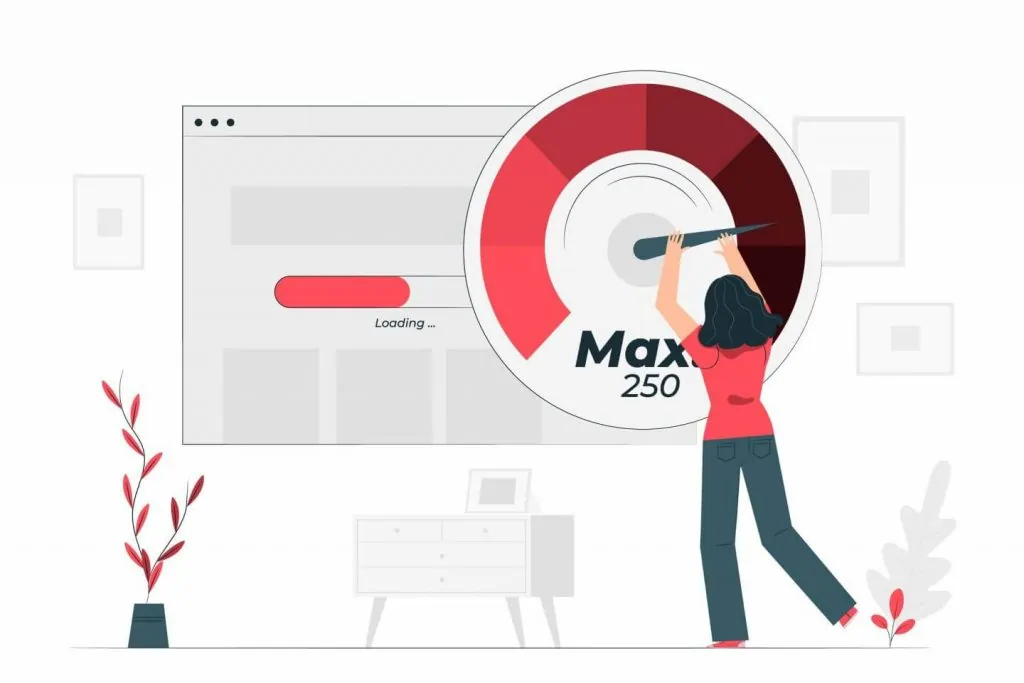 Social Media Marketing (SMM) is a powerful way to promote your business online. However, you can do a few things to optimize your SMM to increase your chances of getting customers. Here are the three top things you should do when optimizing your social media content.
Use relevant content.
This is the most basic thing you should do when optimizing your social media content. But don't just throw out whatever content you have on hand. Create content that is relevant to your business.
For example, if you sell shoes, don't just post about your dog. Find some exciting shoe tips or something like that and share them on social media.
Get more likes.
While having many followers is great, it doesn't mean much if no one reads your content. Ensure you optimize your content so people are interested in your post.
Use hashtags strategically so that people can find your posts and easily share them. And remember, there is no point in having many followers if no one cares about what you are saying.
Write compelling headlines.
A good headline grabs people's attention. Try to write headlines that make people feel they want to read more.
Also, use a call-to-action (CTA) button at the end of your content. This makes it easy for your followers to click on your post and read the rest of your content.
The most important thing to do when optimizing your social media content is to create content relevant to your business and your target audience.
8 – Measure the ROI of your social media marketing efforts
Measurement is essential to know the ROI of your social media marketing efforts. Let us look at how you can measure the ROI of your social media marketing campaigns.
First things first, before you start measuring, make sure you have a good understanding of what measurement means. In simple words, ROI stands for Return On Investment. It is an important metric that helps you determine the efficiency of your marketing initiatives.
For instance, if your target audience visits your website three times per month, but you spend only half an hour per week on your website, then you should consider yourself successful. Your website has attracted enough visitors, and it is also clear that your efforts paid off.
What does ROI mean?
It means that you spent resources, money, time, effort, etc., and the benefits you received were proportional to the number of resources you invested. You can say that it's a straightforward concept. You invest time, money, effort and many other resources into an activity and then get results.
There are many ways to calculate the ROI of your social media marketing campaign. A simple way is to look at the number of people visiting your website after following your social media accounts.
Let's assume that your followers increased by 50% in the last two months. So, your account has attracted 20 new followers.
You can also use the number of comments posted on your Facebook and Twitter pages to calculate the ROI of your social media marketing activities. You can also calculate the ROI of your social media marketing by analyzing the keywords that people used to find you.
Conclusion
Social media is all about being found. The most engaging posts reach a broader audience than the most popular posts, and a more significant number see these posts of people. This means you must be careful how you approach social media.
It is important to remember to engage with your followers when you interact with them on social media. You should respond to comments and questions, tag them in your posts, and share their content.
In addition, you should use images, videos, GIFs, and audio when you post. Remember to ask questions to keep your conversations going. Your engagement with social media can also help you increase your followers.
You should use social media to promote your business and build your brand. People use social media for many reasons, so you must be creative and find ways to fit into the mix.
Follow me on social media to get great tips and resources!