Brand Image: What is it, and Why it's Important?
Brand image promises potential buyers they will get a particular brand experience when interacting with you. This promise includes the visual, emotional and interactive aspects of a brand experience.
If you've read my recent article about creating a brand identity system, you'll know that brand image is the foundation of your company's marketing. The single thing creates the most buzz in consumers' minds. When people think of your brand, they'll either associate it positively or negatively.
In most cases, the longer someone associates a brand with a positive trait, the more likely they will buy from that company. If someone associates a negative trait with your brand, they're much less likely to buy from that company. It is essential to understand that brand image is not static. People can develop a stronger or weaker opinion about your company.
A strong opinion of a company can turn to negativity quickly. When that happens, it's important to remind your audience that you're still there for them. It would be best if you never let people forget what made you successful in the first place. If you do, your brand will become stale.
Brand Image is the emotional connection between your brand and your audience. It's more than just a catchy slogan or visual identity; it's what your customer feels when they see your logo, hear your brand promise, or interact with your brand.
Start by understanding your brand
People form impressions of companies and brands from various stimuli. It is not just visual or verbal stimuli that influence us but also our emotions towards a company or brand. What can happen is that if we have certain expectations of what a brand should be when those expectations are not met, this affects our opinion and experience of the brand. When this happens, our reaction can range from slight annoyance to dislike and even anger.
Brands need to understand how they make people feel and use this knowledge to ensure they meet their consumers' emotional needs. People respond to a brand's positive and negative aspects, and companies should ensure they manage the brand's emotional aspects. This ensures the brand is a part of everyday life and creates positive consumer feelings.
If a brand is successful, it has the potential to be an enduring brand that sticks in the consumer's memory and evokes strong associations. There are three key stages in developing a brand identity. The first is establishing the company's brand vision. This is the general direction a company wants to take and the brand message the company wishes to project. The second stage is to design the brand identity, which is the physical manifestation of the brand and the third stage is brand implementation. This is the process of putting the brand strategy into action and developing a consistent brand identity across the business.
Think about your brand image
A strong brand can mean:
A name you can be proud of;
The ability to identify with and understand the company you do business with;
The ability to influence customers positively through advertising, packaging, websites etc.;
A product with consistent design and quality;
The ability to differentiate yourself from competitors
The success of a company's brand image is measured by how well its brand stands out and has an impact on the customer. It is the most critical factor determining the brand's position in the market. The brand image impacts the company's profit and loss, customer number, and loyalty.
It is vital to a company's marketing strategy and is therefore essential for you to pay attention to your brand. There is no question that your company will grow with or without a strong brand.
The following points may help you to make a plan for developing your company's brand image:
What is your company's purpose?
The core values of your company must be unambiguous. If your company does not have clear values, it cannot build its brand image.
What are your company's goals?
What kind of values does your company stand for?
Why are you in business?
How do you want to make money?
What do you do for your customers?
What do you do for the community?
What is your role as a supplier?
Is your company family orientated?
What do you need to do to fulfill your purposes?
If your company's purpose is to provide quality products or services, what steps do you need to take to fulfill this purpose? What must you do to build a strong brand image? What can you do to make your company more unique? How do you differentiate yourself from other companies? What does your company do to earn the reputation it has?
How do your customers perceive you?
How do your customers view your brand? Is your company a leader in its field? Do you deliver what you promise? Do your customers see you as trustworthy? Do they feel comfortable with you? Do they like you and your company? Do they look forward to dealing with you? Do they recommend your company? Do your customers view you as successful?
Is your company a pioneer in its field?
Are you a leader in your field? Is your company a leader in its field? Do you stand out in the eyes of the public? How do your customers know you? Do they trust you? Do they like you and your company?
Are you a good value for money?
If your business succeeds, you need to consider your prices. Some companies are known for their low prices, while others are known for their high prices. It's a good idea to think about what your customers want because that's what they will buy.
It would be best to consider what your customers want, not what you want. You might want higher-priced items, but your customers prefer the cheaper ones.
Customers can easily compare different products and choose the cheapest one. If you don't consider your customers, you might lose sales. Don't forget that you also have to think about what you want. Consider what your products will cost, and try to keep your prices affordable. If your prices are affordable and you offer a wide range of products, you can sell more to your customers.
Do you have a distinctive brand?
What makes your company different from others? What is your brand? Do your customers know what your company stands for? Do they associate your company with quality? Do they associate your company with trustworthiness?
Use the 4 P's to shape your brand image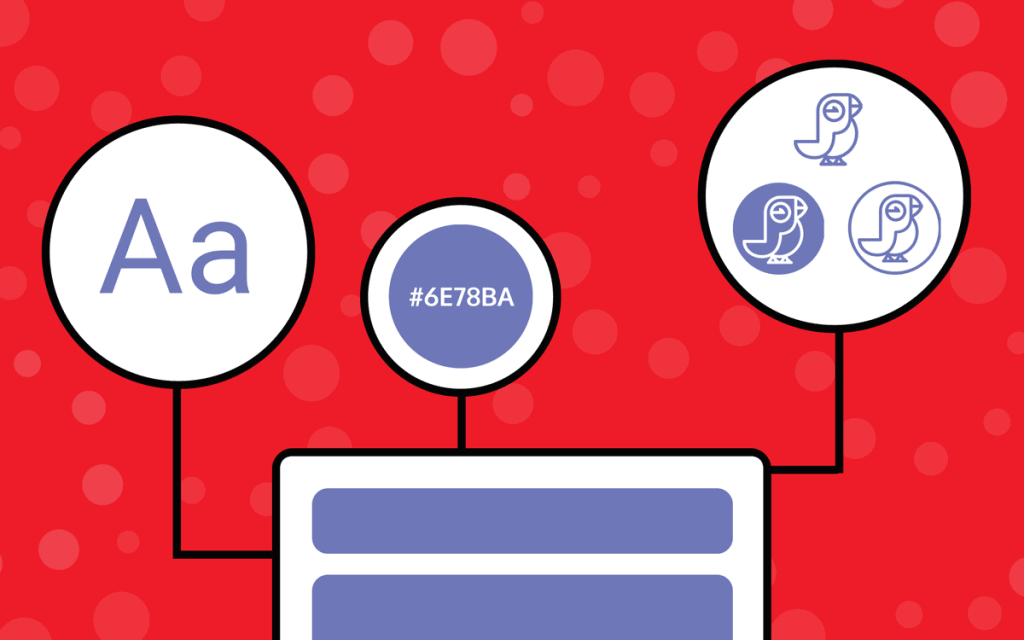 Passion, Persistence, Patience, Pragmatism
1 – Passion
Passion is vital to the success of any business venture, but it must be harnessed, focused, and disciplined to produce a powerful and consistent brand. Passion gives a sense of purpose and direction and sets an organization apart from its competitors. It is not enough to be passionate about the product or service; it must be apparent in every aspect of the brand's identity.
2 – Persistence
The ability to persevere through obstacles and setbacks is critical to the survival of any company, particularly one that depends on sales. Successful brands have been able to ride out temporary economic slumps, poor weather, and low morale. But they don't just endure; they thrive. In the end, they can position themselves as the brand that stands out from the crowd, one that people have come to associate with quality, reliability, and high performance.
3 – Patience
Successful brands understand the importance of patience. They take the time to develop a reputation as a reliable supplier, which is a slow process. They must be patient enough to listen to their customers, build relationships, and take the time to find ways of meeting their needs.
4 – Pragmatism
Pragmatism is essential to success in business. A business leader who is not pragmatic is likely to make a series of costly, poorly conceived decisions, which may ultimately undermine their brand. A true pragmatist knows when to pull back, admit defeat, and change course. Brands must adapt to changing circumstances, respond flexibly to challenges, and change direction without losing credibility.
Be consistent throughout your brand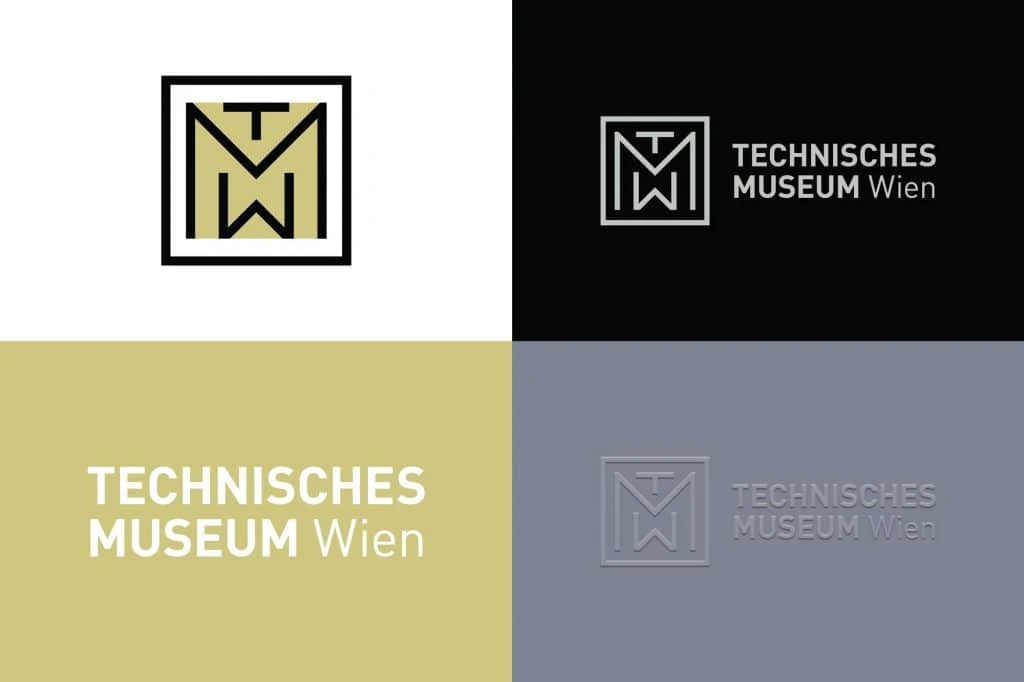 Every brand has its own set of values and principles. It should stick to its core values, even during times of change. When a brand changes its communication, the public doesn't know where to turn for information, especially when they have previously bought products from the brand. This can damage the brand's reputation and affect sales.
Consistency is important because the consumer needs to identify with a brand and know where it stands on particular issues and what it stands for. This helps them to build loyalty toward a brand. Consumers are more likely to buy again and again from the same brand if they can identify with its values, even though the product may have changed. This is the power of the brand promise.
What does the brand promise say?
Brand promises are messages that tell your customer what you stand for. For example, a brand like Coca-Cola tells its consumers it has refreshing drinks. A brand like Nike tells its consumers that it makes high-quality sports equipment. A brand like Google tells its consumers that it is the leading search engine. These brands have specific messages that they convey to their consumers.
Consistency is essential
Consistency is vital for maintaining your brand identity. Your company's values show the world what you stand for. They will influence how you run your business, your products, and your services. Changing these core values can have a significant impact on your brand.
Brand images, logos and symbols are often used to establish your brand identity and communicate the company's values. These can help to establish and reinforce the brand's personality.
How can you change your brand image?
Brand development is a continuous process. There is always room for improvement. If your company isn't performing well, it is time to review your brand strategy. If you have been developing a brand for a long time, you may think that your brand is perfect. This may be true.
However, if you don't like changes, you may feel that the changes are going against what your brand stands for. Don't worry about it, in any case. Change is always good. Sometimes, changes are needed. If you don't like the changes, you may want to work on a different strategy or change your company's name.
Just be patient and let things happen naturally. Don't get frustrated if things aren't moving fast enough. If you wait too long to make a change, your competitor may beat you to it. So, ensure you are ready before starting your brand development journey.
When should you change your brand image?
You can change your brand's personality if your brand image is not as consistent as you would like it to be. A change in brand image might result from a rebrand, or it may be due to a decision to change how you communicate your brand promise.
Be honest about your brand
The world is changing rapidly. Consumers want to be sure they buy something genuine, safe and sustainable. Brands that appear to lie can be damaged. They lose credibility, their customers and their reputation. To protect their reputation, brands should be honest.
Hiding behind corporate responsibility, greenwashing, corporate social responsibility, or ethical marketing can damage a brand's image. A recent survey of more than 700 consumers found that 77% of shoppers had been influenced by the 'greenwashing' of retailers.
There is also growing evidence that consumers are increasingly savvy. They know that companies are under pressure to behave ethically and expect honesty. In the UK, for example, the law requires retailers to use the label Fairtrade if they sell products produced in a way that benefits workers and farmers and is fairly traded.
The law is catching up. In 2010, the European Union introduced its product sustainability and ethics legislation. The EU's General Food Law includes a requirement that the packaging of food products clearly shows whether they meet EU sustainability criteria.
A recent report by Nielsen, The Consumer Trust Index, found that consumers were "not happy with the level of integrity displayed by brands and companies". In a separate study, 88% of consumers said they would be more likely to buy a company if they had confidence in its ethical credentials.
What are the dangers of lying?
When a brand is deceptive or misleading, consumers don't trust it, leading to them looking elsewhere for a better deal. It may reflect that in sales, which can fall.
In a 2011 survey of 2,000 consumers conducted by the Global Language Monitor, 86% of consumers said that they expected companies to tell the truth, and 70% said they believed companies that told the truth about the environment and their impact on it.
It's not just the big retailers and multinational companies that are affected. More and more local businesses are competing based on fair trade. For example, Sainsbury's is the UK's largest retailer to join the Fairtrade movement, with almost 20% of its UK-made products sold being Fairtrade.
Customers want to know what they are paying for and that the products they buy have been made sustainably and with fair working conditions.
Build on your brand image
Your brand image is your customers' perception of you and your business. It can have a powerful impact on your business. So it pays to improve your brand image. Here are three reasons why:
1 – Customer satisfaction. Your brand image has a direct influence on the customer experience. If customers view you as reliable, honest, and trustworthy, they will likely use you again and refer others to you. If they feel you are not competent, they will probably avoid you.
2 – Sales growth. Customer satisfaction and repeat sales are crucial to success in today's competitive business environment. If your brand image is strong, you will attract more customers, gain their loyalty, and grow your sales.
3 – Reputation. A strong brand image will help you build your reputation as the best company in the market. It will be advantageous if people trust you and think highly of you. People will also refer you to others as a reliable supplier. As a result, you can gain more customers looking for a good company. You can sell your products and services better with a strong brand image. You should also use social media to promote your brand image. Do that by posting your content and images online and on your company website. You should also update your website with new products and information about your company. In addition, don't forget to share your brand image with your existing clients.
To create a strong brand image, consider what makes your business unique. Is it your service or product? How does it differ from your competitors? Can you offer something extra? How does your brand message reflect your values? Does it reflect your company's personality and culture? If you want to improve your brand image, look closely at what you are doing and consider changing any aspects of your service or products that need improvement. Remember, if you don't know how to do something, you can't improve it.
Conclusion
Brand image is the promise you make to your prospective and existing customers. It is a statement you've crafted that represents your product and company. The promise is that you will consistently deliver quality service and high-quality products that meet your customers' needs.
It's the promise that you will always go the extra mile to provide a solution to your customer's problems and that you will exceed their expectations. It's the promise that you will be a reliable, trustworthy, and long-term partner. Brand image is the promise that you will do whatever it takes to keep your customers coming back for more.
Learn everything you need about branding, including what makes a brand image unique and why it matters.